Amid ongoing extreme drought conditions and high fire danger in the Wood River Valley, the Hailey City Council passed a resolution banning fireworks for the rest of 2021 during a special meeting on Monday.
The ban—effective immediately—will remain in effect through the July 4th holiday and 180 days after, "until otherwise rescinded," according to the city. The only permitted use of fireworks in Hailey this summer will be the city's annual Fourth of July pyrotechnics display at Wood River High School.
"The proposed action does not constitute a permanent ban at this time, but an emergency ban due to the elevated fire dangers posed by the area's drought conditions," the city stated in a Monday afternoon press release.
Hailey Mayor Martha Burke said that the Ketchum City Council and Blaine County Commissioners are expected to pass the same legislation at their respective meetings on Monday and Tuesday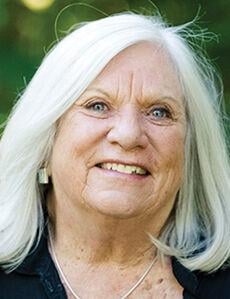 "We will not be acting alone here," Burke said.
Monday's resolution followed the Hailey City Council's decision last week to deny the sale of non-aerial fireworks at fireworks stands within city limits.
"Leaders from many local jurisdictions are very concerned about public safety in the midst of our current hot, dry summer with excessive drought conditions," Burke said. "There is clearly a need for a ban on fireworks this year."
"We all want to celebrate Independence Day in a robust and safe way," Fire Chief Mike Baledge added.
Councilman Sam Linnet recused himself from the discussion because was representing "an interested party that would be affected by the resolution."
Council President Kaz Thea noted that several past fires in Hailey had been sparked by fireworks.
"It would be irresponsible with such high risk to set off fireworks. Let's just watch the show and enjoy it," Thea said.
Councilman Juan Martinez said he saw "some trouble with enforcing" the ban.
"It's just part of what happens—people are going to set off fireworks," he said. "I personally do like seeing them in the air, but I do think we're in the right direction with the high [fire] risk."
Burke said she believed the ban could be enforced by the Hailey Fire Department.
"Fireworks make a lot of noise and they usually end up as a pile of spent rocket junk on the ground," she said. "[The city] could also post someone on top of Della to watch [firework] activity."