The Hailey Police Department is warning of a possible scam after receiving more than two dozen calls between Saturday night and Wednesday afternoon about door-to-door salesmen becoming hostile, attempting to gain entry to homes and selling inexpensive cleaning supplies to residents but failing to deliver the promised product, according to Chief Steve England.
The salesmen "on numerous occasions" became verbally aggressive when their sales pitches did not result in a transaction, he said. Others took payments or charged residents' Venmo accounts, "but left and did not come back with the product."
"This has been going on for several days," England said Wednesday. "Obviously, we wouldn't be getting this many calls if these salesmen were polite."
Some residents alleged that the salesmen visited their homes after 9 p.m., asked inappropriately personal questions and remained on their property after their offers were turned down. Other salesmen weren't necessarily verbally aggressive but asked to come inside, England said.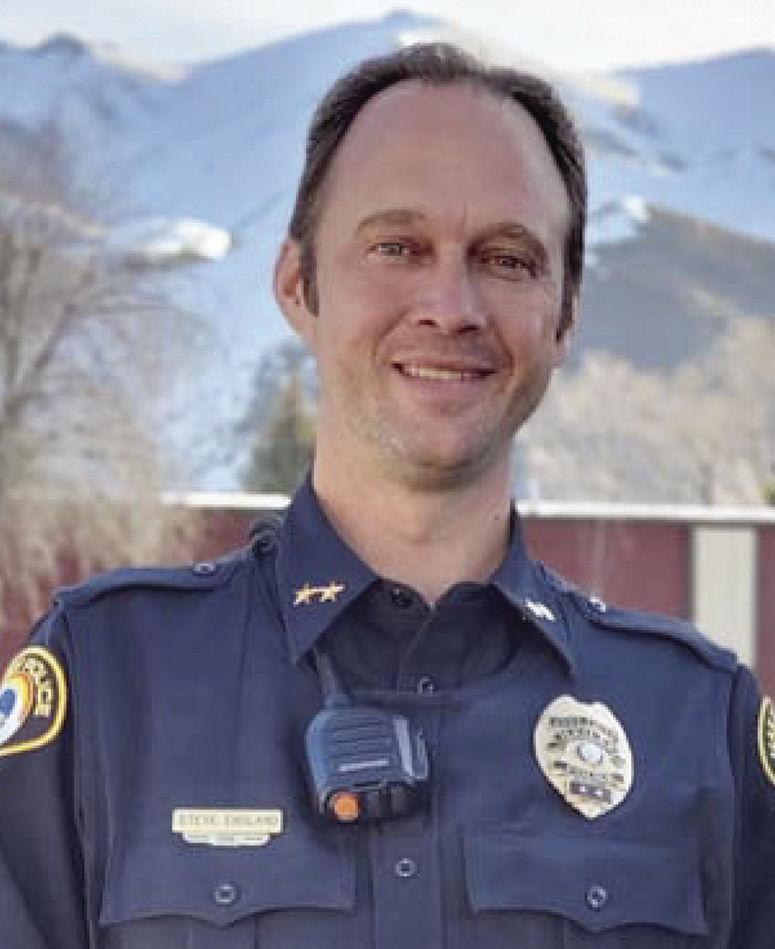 "We've had people call the office saying that salesmen demanded a beer. That's nuts," he said.
The department has received a few complaints about hostile solicitors in the past.
"One year we had a group of traveling salesmen who got dropped off in valley, some gentlemen with good people skills but others who were very pushy and had no training," England said.
Until officers can verify the men's intentions, he said any sales activity should be regarded as a possible scam.
"If people are feeling uneasy or suspicious, I'd encourage them to give us a call" at 208-788-3531, he said.
---
Local jurisdictions differ on solicitation laws
Some cities in Idaho, like Filer, entirely ban door-to-door sales with exceptions for school, sports, church and scouts fundraising efforts. In other cities, like Kuna, door-to-door salesmen must go through background checks with the city, procure an ID badge and display that badge when they ring the doorbell.
In Hailey, it's illegal for any person to "go in or upon private residences in the city, not having been requested or invited to do so by the owner or occupant ... for the purpose of soliciting orders for the sale of goods, wares or merchandise," according to city code. The city makes several exceptions to that rule, allowing individuals to sell door-to-door if they're raising money for a school, nonprofit or political campaign; selling newspapers or magazines; working for a company with a city-issued business license; or "exclusively or primarily" selling their product or service to commercial businesses in town.
Soliciting on private residences becomes illegal, however—and punishable by a misdemeanor charge—if an occupant informs the salesperson that they are not interested but the salesperson continues their solicitation efforts. It's also illegal to solicit on premises with "No Solicitors" signage in Hailey.
In Ketchum, it's illegal to sell goods or solicit business at private residences without a vendor's permit. Like Hailey, exceptions apply for fundraising sales on behalf of schools, political groups and nonprofits, as well as anyone selling newspaper or magazine subscriptions.
While Sun Valley code does not outline which type of solicitations are allowed, it emphasizes the duty of solicitors to "make every reasonable effort" to avoid properties with "No Solicitors" signs. The city, which also has a central "no solicitor" registry kept by the clerk's office, also requires all solicitors to give buyers a written receipt with the terms of sale—the cost, payment method and expected delivery time—clearly stated.
Bellevue code, meanwhile, makes no mention of door-to-door solicitations.