A split Hailey City Council formally scrapped plans to build a 33-site campground out Croy Canyon on Monday night, with Mayor Martha Burke casting the tie-breaking vote needed to reject a $711,000 grant offer from the Idaho Department of Parks and Recreation that would have funded the project.
Croy Campground would have offered 24 pull-in RV sites, tent platforms and other amenities on about four acres of a 28-acre city-owned parcel located between Lions Park and Mountain Humane and next to the Wood River Land Trust's Simons-Bauer Preserve.
Councilmembers on Monday mirrored their previous positions, with Sam Linnet and Juan Martinez voting to accept the grant and Heidi Husbands and Kaz Thea voting to turn it down. The council then came together in a unanimous vote to sell a $360,000 conservation easement to the Land Trust to permanently protect 22 acres of the city parcel.
The Land Trust plans to build a wildlife-friendly and accessible trail system through the property, which will stay under city ownership, according to Executive Director Scott Boettger. The organization plans to build a trail linking Mountain Humane to Lions Park, extending the Hailey Greenway from Draper Preserve, he said.
The campground project had sparked fiery public comment sessions in City Hall ever since its presentation to city leaders in January, in addition to a change.org petition that had gathered over 1,000 signatures in opposition to the plan. Monday's meeting, attended by more than 50 people, was no different. The council's 3-2 vote followed more than an hour of tense exchanges between members of the public and repeated requests for civility from Burke.
Opponents of the campground cited traffic, wildfire danger and disruption to wildlife. Supporters argued that a developed campground near town would lessen camping-related impacts farther out Croy Canyon and bring significant revenue into the city.
Harry Griffith, executive director of Sun Valley Economic Development, told the council that he projected the campground would bring in roughly $6 million over 10 years.
"That's a big number you'd be saying no to," he said. "By rejecting this opportunity, you guys would be giving up a lot of potential in terms of business [patronage] on Main Street. Giving up on this economic development driver for the community would be foolish."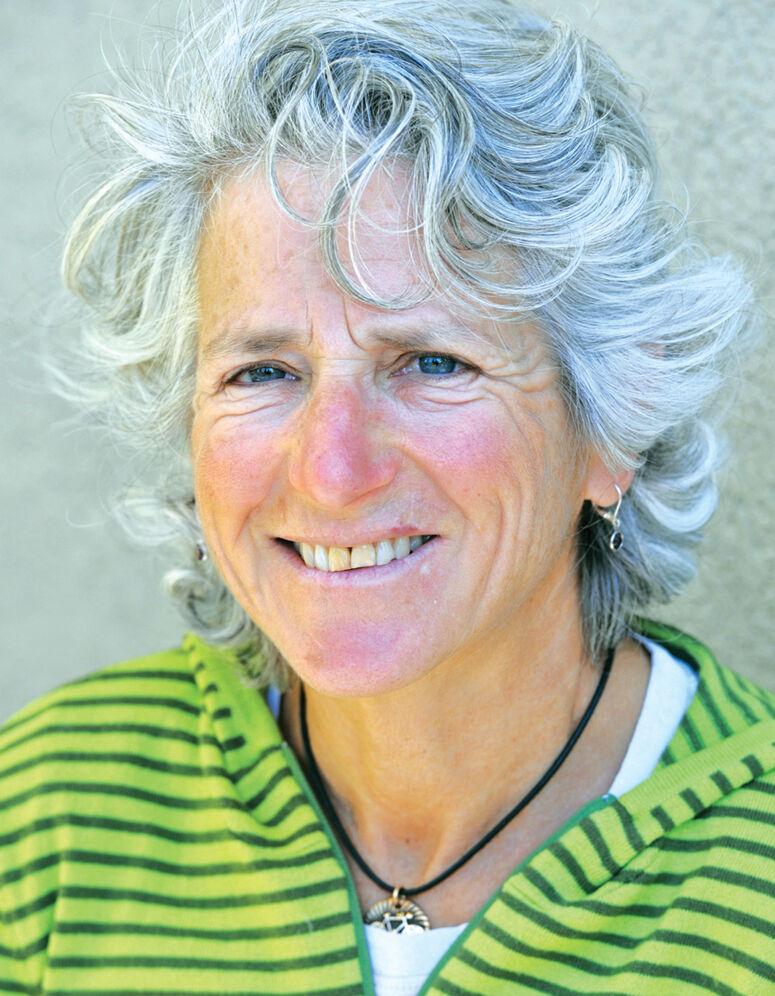 Hailey Chamber of Commerce Director Mike McKenna, another proponent, said that he had surveyed children in downtown Hailey about the campground and received a positive response "every five minutes."
"It made me proud to see kids fighting for something that they know is not only good for them but for the future of our community," he said. "This [campground] will teach first-timers how to treat the land with respect."
Several opponents, including Croy Canyon resident Mark Acker, worried that the campground would be overpopulated with "kids riding ATVs" and draw too many large vehicles to an already congested area.
"The campground host at Stanton Crossing [Campground] told me she has had to deal with people shooting guns, kids who like to shoot fish in the river, for example," he said.
"You have RVs going over the bridge, and by god, kids are there and mothers are pushing baby carriages in the road," Croy Canyon resident Gray Young said. "That is going to cause an accident."
After the public comment period, Linnet said he believed the municipal campground could relieve some pressure from dispersed camping in the valley and claims of wildfire risk from a four-acre camping area were unsubstantiated.
Martinez said he was disappointed with the personal attacks made by the public.
"It's disappointing to hear claims brought against other people. Things like 'I'm never going to shop at your store again.' That doesn't reflect our humanity," Martinez said. "I get that Croy Canyon residents have something very magical out there, something beautiful that you want to preserve, but I think we should have a shared place for everyone to enjoy."
Council President Kaz Thea said the parcel needs to be preserved because the "wetlands are dying."
"I'm a wildlife biologist who worked professionally for many years to help endangered species. I see the great value in preservation and education," she said. "While I really, deeply want a campground for the community, campgrounds are not great near neighborhoods.
"I'm struggling right now with how controversial this became," she said. "We saw this grant and jumped at it. I'm deeply sorry it caused so much turmoil in this community."
An emotional Husbands said she "understood the business side," but found recent developments in town disturbing.
"We cannot keep taking land from wildlife," she said, her voice catching. "They need their own space. I believe it's in our best interest is to preserve it."
Burke, the tiebreaking vote, said she doubted that the campground would secure a conditional-use permit given its unpopularity.
"I'd rather start fresh, know what we've got and then move forward with the Land Trust," she said.
In a Tuesday interview, Boettger told the Express that he viewed the forthcoming conservation project as a victory. Donations to fund the Land Trust's conservation easement purchase had poured in from residents across the valley on Tuesday morning, he said.
"The response has been beautiful to see—people from across the valley coming forward with donations large and small," he said. "This special piece of land is important for migrating wildlife, for the restoration of the Simons/Bauer wetland and the Big Wood River.
"The Hailey Greenway is really the jewel of our valley—we had over 25,000 people cross the Bow Bridge last year—and I'm really proud that our community stood up and said, 'Let's protect this resource."