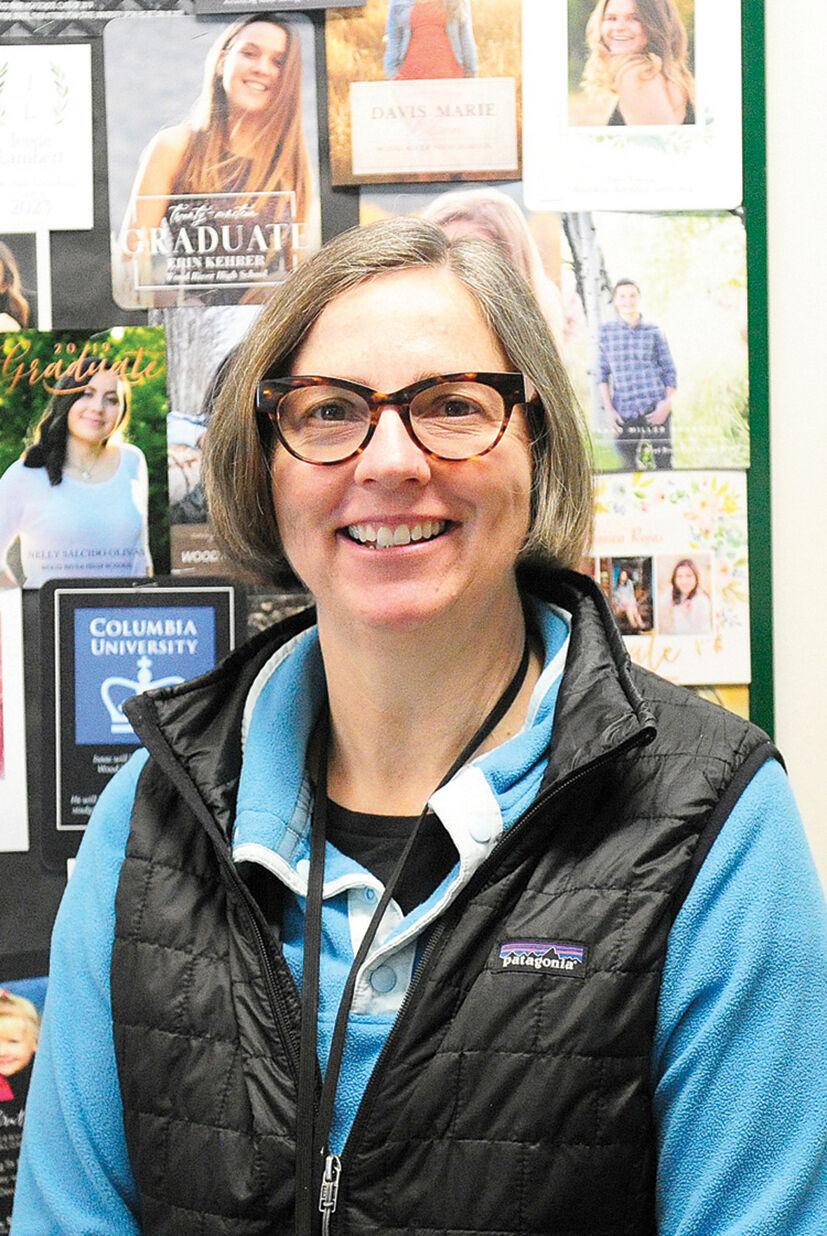 The Hailey City Council held its final budget hearing Monday evening, setting a not-to-exceed budget of $16.2 million for the new fiscal year.
The budget for fiscal 2022—which begins Oct. 1—is up about $3.3 million compared to fiscal 2021. Come fall, Hailey's general operations fund is on track to increase by $964,400, or 17%, while its general capital fund will increase by $1,380,000, or 135%.
The city's $2.4 million capital project list includes some big-ticket items. Approximately $500,000 is reserved for the purchase and development of the "Heart of Hailey" parcel at 116 S. River St.; $150,000 for the development of a campground; $125,000 for snow storage site development; and $100,000 for a new roundabout and safety improvements at the intersection of Croy and Eighth streets. Over $150,000 is also earmarked to develop South Woodside Park, remodel Heagle Park, build a new bike path along Airport Way and renovate Balmoral Scooter Park.
City Administrator Heather Dawson said on Tuesday that the $150,000 reserved for the campground will "remain for that purpose at this time" while the city searches for a new site. The Croy Canyon location was rejected by Mayor Martha Burke and two councilmembers in a 3-2 vote last week.
One proposed change to the city's operations fund in fiscal 2022 is a 7-8% across-the-board increase in city staff salaries. As a whole, fire department salaries and benefits will increase by about $127,000, while police department salaries and benefits will increase by approximately $100,000, with both figures reflecting new hires. Burke's annual salary will increase by $350 per month, and councilmembers' salaries will increase $150 per month. The city also plans to spend about $100,000 on one half-time and two full-time city staff positions to assist overworked staff in the city's planning and sustainability departments.
"I'm hoping to identify the right mix of talents and build a team to make sure Hailey is meeting its sustainability goals and getting our building permits out on time," Burke said.
Also on Monday, the City Council voted 3-1 to raise the current 2021 budget by over $1 million to make room for the city's acquisition of 116 S. River St., which was purchased this week using $950,000 in unspent capital funds. The budget increase also reflected $200,000 in federal reimbursements for Hailey's small-business relief program earlier this year. Both the River Street acquisition and small-business program brought the fiscal 2021 budget from about $12.7 million to $13.9 million. Councilwoman Heidi Husbands voted "nay" to the budget increase because she said she still did not support the "Heart of Hailey" acquisition, which was made official after Burke signed closing documents on Tuesday, Dawson said.
After its budget discussion, the City Council voted 4-0 to move forward with a bond election that will ask voters on Nov. 2 whether taxpayers should reimburse the city for the land acquisition. If that bond measure passes, residents would see an annual property tax increase of $21 per $100,000 of property value over five years.
Councilwoman Heidi Husbands has been the only councilmember to oppose the reimbursement bond this summer. On Monday, she stressed that voters, not the council, should have been the ones to approve the purchase of the River Street property in the first place. But on Monday, she said residents should still get to decide how the city is reimbursed for the acquisition.
"Voters should have the right to decide on this," she said. "But the process, I absolutely do not agree with that."
Community Development Director Lisa Horowitz said the Sun Valley Museum of Art has offered to loan the city a "parklet," or a wooden terrace structure that accommodates three café-style tables with umbrellas and chairs, to install on the "Heart of Hailey" property. The city plans to place it in front of the former Copy & Print building.
"During special events and library events, extra outdoor seating will be very helpful," Horowitz said. "As we go into the fall, we look forward to fun, festive decorations."
Councilwoman Kaz Thea, a major supporter of parklets, asked how much it would cost organizations to rent the downtown area from the city, wondering if the Papoose Club could use the space for its holiday bazaar.
"We'd have to think that through. There are plenty of uses out there," Burke said.
Workshops and community surveys on potential uses for the property will be conducted over the next few months, she said.
Council updates impact fees
Also on Monday, councilmembers passed the first reading of an ordinance incorporating steeper 5-year development impact fees into the building permit section of city code. The P&Z previously approved the new fees, but council approval is required.
The proposed fee schedule, based on growth projections for the city, raises impact fees for developers constructing retail space, office space and other commercial and institutional buildings by between 36% and 88%. It also increases residential development impact fees by 145% for buildings between 600 and 1,000 square feet; up to 99% for structures between 1,001 and 2,600 square feet; approximately 104% for buildings between 2,601 and 3,000 square feet; and 146% for buildings over 3,001 square feet.
Hailey's housing stock is expected to grow by about 28% in the next decade, from 3,696 units in 2021 to 4,731 units in 2031, according to a report from a city. Over one-third of Hailey's planned street and bike-pedestrian projects over the next two decades will be funded by development impact fees.
The city expects to undertake $17.4 million in street and pedestrian improvements over the next 20 years, with $6.4 million, or 37%, to be funded by impact fees.
"We feel good about the robust 5-year update," Horowitz said on Monday.