The city of Hailey on Tuesday asked a federal judge to dismiss a lawsuit filed against the city by an anti-mask organization and several area residents, asserting that the plaintiff group failed to demonstrate adequate proof of harm.
On Sept. 27, Sandpoint-based Health Freedom Defense Fund along with five Blaine County residents—Ryan Blaser, Michelle Sandoz, and Emily Knowles of Hailey, Barbara Mercer of Blaine County and Kendall Nelson of Ketchum—filed a complaint with the city and Mayor Martha Burke demanding a jury trial and seeking declaratory and injunctive relief from Hailey's mask policy, which councilmembers reinstituted on Sept. 13.
Hailey's Sept. 13 health order—resurrected by councilmembers to protect school and hospital infrastructure—requires people ages 5 and up to wear face coverings in indoor public spaces and outdoors when social distancing is not possible. It grants exceptions to customers eating or drinking at a restaurant, participants in athletic tournaments, first responders, those hard of hearing and anyone undergoing a medical procedure involving the face. It also allows anyone who cannot medically tolerate a face covering to wear a face shield. Other local jurisdictions and the Blaine County School District also have similar policies in place.
In the Sept. 27 lawsuit, Allen Shoff, an attorney for Health Freedom Defense Fund, wrote that Hailey's mask policy constituted "a grand medical experiment" analogous to "the barbaric medical experiments performed on unwilling victims of Nazi's Germany's concentration camps." The requirement had deprived residents of their personal liberties, he said, and had caused Defense Fund members to experience headaches, dizziness and claustrophobia. He further claimed that mask mandates disrupted child development and dehumanized society.
"[F]orcing every person in a public place in Hailey to wear a face covering constitutes a violation of international law, federal law, and Idaho law, all of which prohibit human experiments absent informed consent," he wrote.
Shoff also argued that masks "deprive users of oxygen" and "raise carbon dioxide in the body," among other statements that have been countered by leading health experts.
While based in Sandpoint, Health Freedom Defense Fund has associational standing because it is led by local vaccine critic and anti-vaccine film producer Leslie Manookian. Three other members of the organization who live in Hailey—Jamie Green, Ann Jablonski and Jennifer Olbum—also participated in the Sept. 27 lawsuit by filing supplemental individual written affidavits.
While Olbum, an ophthalmologist, simply wrote of lost freedoms, Jablonski, the owner of Kids House Montessori Preschool in Hailey, and Green, a spiritual retreat leader, alleged that they had suffered financial consequences under the city's mask order.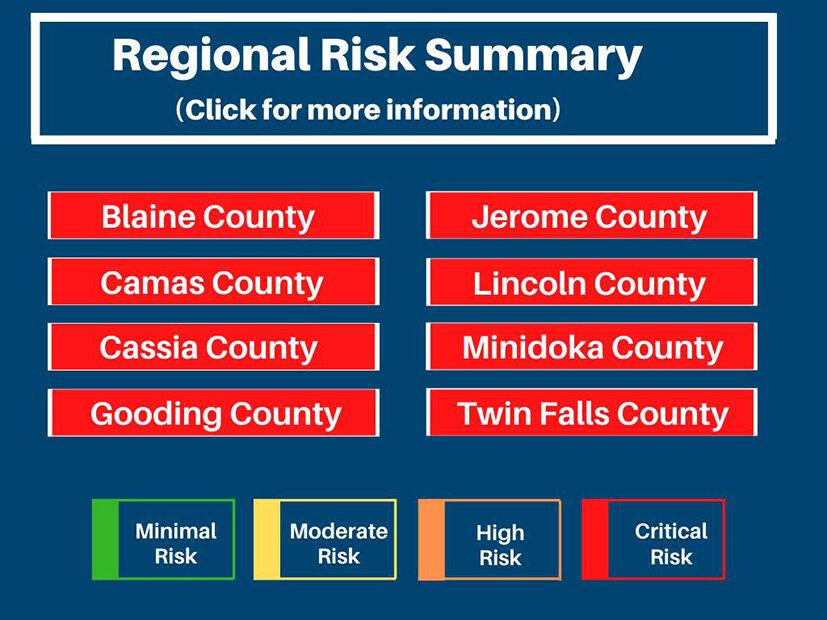 "I am considering closing my school for the sole reason that I am unwilling to participate in the masking of the children under my care because I believe it would cause them physical and psychological harm. This is a difficult decision, forcing me to find alternative income, drastically altering my career and life path," Jablonski wrote.
"My livelihood, financial security, and business … which includes running retreats has been nearly bankrupted," Green wrote.
In a motion to dismiss the case filed in U.S. District Court on Tuesday, Hailey attorney Deborah Ferguson stressed that state law gives cities the ability to pass regulations intended to protect public health.
"The Supreme Court has noted that… state and local governments, not the federal courts, have the primary responsibility for addressing COVID-19 matters such as quarantine requirements, testing plans, mask mandates, phased reopenings … and the like," Ferguson wrote.
She also noted that Hailey's mask order permits the usage of face shields and the city does not require proof of medical exemption.
"It is conceivable that this exemption would cover all of the Plaintiffs, as Plaintiffs allege that the wearing of masks causes them a myriad of physiological and psychological harms," she wrote in the motion to dismiss. "Despite this broad exemption from wearing a face mask, Plaintiffs have chosen not to avail themselves of it."
Ferguson added that none of the plaintiffs claimed to have been cited for violating the mask rules or personally forced to wear a mask.
"In the absence of allegations that any Plaintiff has ever been forced to wear a mask, or cited for their refusal to do so, they have not suffered any concrete and particularized injury with respect to the City's mask requirement," she stated.
Ferguson also countered the lawsuit's claim that Hailey's mask order is an unconstitutional medical experiment, calling it "bizarre."
"The City's Public Health Emergency orders mandating masks is rationally related to a compelling government interest to stop the spread of COVID-19," she wrote. "It is not a grand mandatory medical experiment as Plaintiffs contend, or a violation of international, federal or Idaho law. Because Plaintiffs have failed to state any claim for which this Court can grant relief, the case should be dismissed with prejudice."
It's unclear how much the city of Hailey will be spending in taxpayer money to defend itself against the lawsuit. In most cases when the city is sued, the Idaho Counties Risk Management Program—Hailey's insurer—provides a defense attorney. But ICRMP declined liability coverage last month because the plaintiffs are demanding a strike-down of the order rather than a monetary award, according to City Attorney Chris Simms.
Ferguson, of Boise-based Ferguson Durham, previously represented the Idaho Press Club in a successful lawsuit against Ada County in 2019 and more recently represented Reclaim Idaho as a lead attorney in a lawsuit against the state of Idaho over its new ballot initiative law. The Idaho Supreme Court struck down the law in late August, ordering the state to pay out $152,000 to Ferguson's firm.