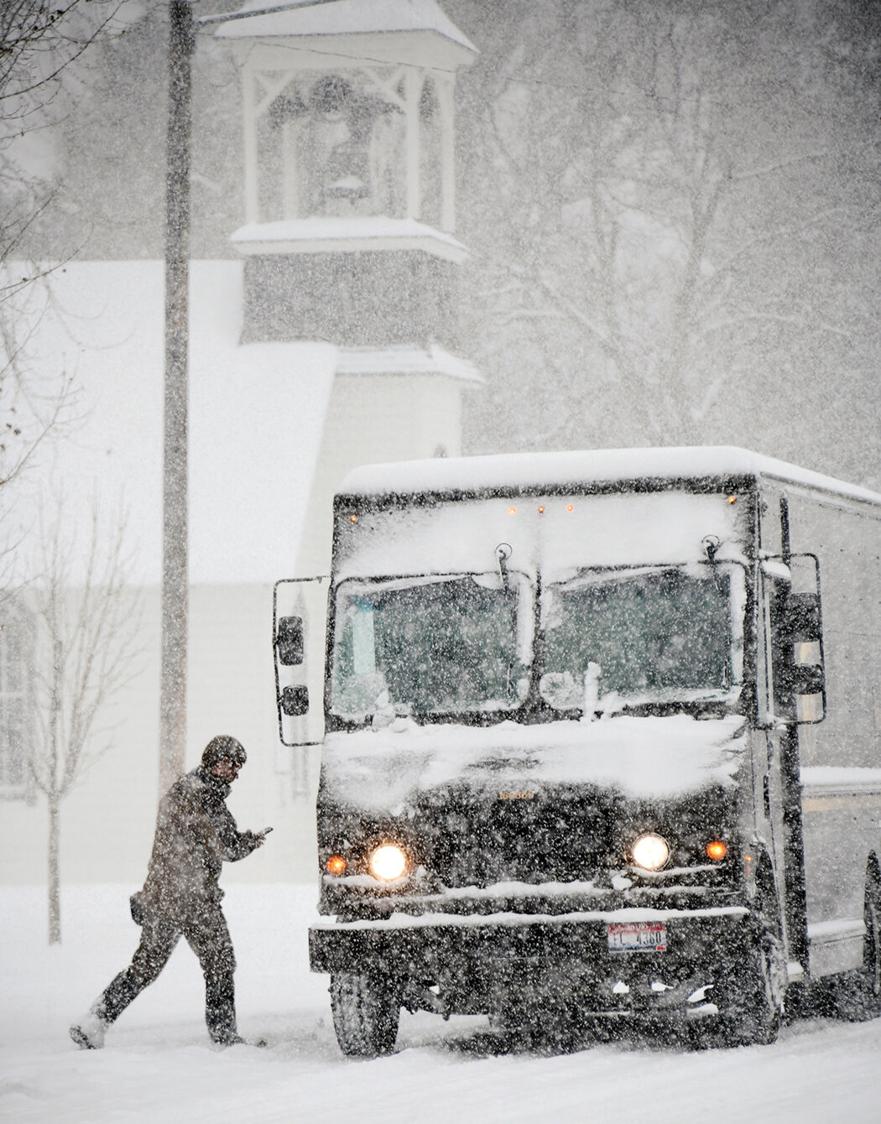 The Hailey Planning and Zoning Commission on Monday approved a one-year, 610-square-foot expansion of the UPS Hailey distribution center on River Street to help it meet increased shipping demand due to a surge in online shopping.
Conditional-use permit applications for similar temporary expansions of the center were approved by the P&Z over the holiday season in 2015, 2016 and 2017. The existing facility has been operating out of a small modular building since the early 1990s, according to a staff report from the city.
UPS Facility Supervisor Chris Trone said during the meeting that he hoped the center could relocate to a larger building within the year. Commissioner Dan Smith voiced support for that proposal.
"We want to make sure that after these [expansion] attempts, we actually accomplish relocation this spring," Smith said.
The expansion will add a modified shipping container on the southeastern south side of facility to serve as a loading dock, a sort table with gravity rollers to convey packages and a mobile office trailer with restroom facilities.
"[UPS] has done a remarkable job responding to higher demand in the community in a substandard space—it's commendable," Hailey Community Development Director Lisa Horowitz said.
P&Z OKs Albertsons storage
Also on Monday, the P&Z voted to approve findings of fact and conclusions of law for its Nov. 2 decision allowing Albertsons to place two 320-square-foot storage containers on the west side of the store.
The containers will be used to store additional dry goods, supporting the increased volume the store has seen as a result of the pandemic, the city stated. Existing parking and landscaping will remain as-is during Albertsons' temporary expansion, which was also approved through a conditional-use permit.
Freedom Bible Church approved for services
In other P&Z news, the commission considered and approved a conditional-use permit on Nov. 2 for Freedom Bible Church to hold Sunday services and small gatherings. The P&Z solidified that decision Monday by approving findings of fact and conclusions of law. According to the church's conditional-use application, gatherings will include a money management course, parenting class and Alcoholics Anonymous meetings. Weekly services will be held at 10 a.m. in person at 513 N. Main St. and over Facebook Live.