The developer behind Hailey's 97-unit Copper Ranch condominium project is planning to add another 80 residential units to the central Woodside neighborhood.
The proposed development, Lido Apartment Homes, would sit on what's now a 4.3-acre open field on the corner of Winterhaven Drive and Woodside Boulevard, abutting Copper Ranch Condominiums to the north, according to a presentation during a preliminary design hearing on Monday evening.
Developer Jeff Smith of Lido Equities Group Idaho told the Planning and Zoning Commission that he intended to develop a project similar to Copper Ranch in terms of landscaping, but that Lido Apartments would not be part of the Copper Ranch Homeowner's Association. The 2007 development agreement tied to the corner property is "completely separate" from that of Copper Ranch, which was built in 2006, he said.
"This is an independent project, designed with sensitivity to Copper Ranch," Smith said.
Lido Apartment Homes will comprise 12 two-story buildings with a broad mix of units ranging from 680 square feet to 1,500 square feet, according to renderings presented by designer Michael McHugh and architect John King of Boise-based Pivot North Design. Per the development agreement, the buildings would be capped at 28 feet.
Specifically, the project would include 35 680-square-foot, one-bedroom units; 32 870-square-foot, two-bedroom units; 10 1,110-square-foot, three-bedroom units; and four 1,500-square-foot four-bedroom units. Every unit would have a one-car garage, a 5-by-6 storage unit and access to a total of 121 parking spaces.
That's 40 spaces over what the Limited Business zoning district requires, Community Development Director Lisa Horowitz said.
Amenities at Lido Apartments would include a covered outdoor lounge, a bocce ball court, a sport court and green space between buildings. Each which would have a designated fire pit and stone seating area.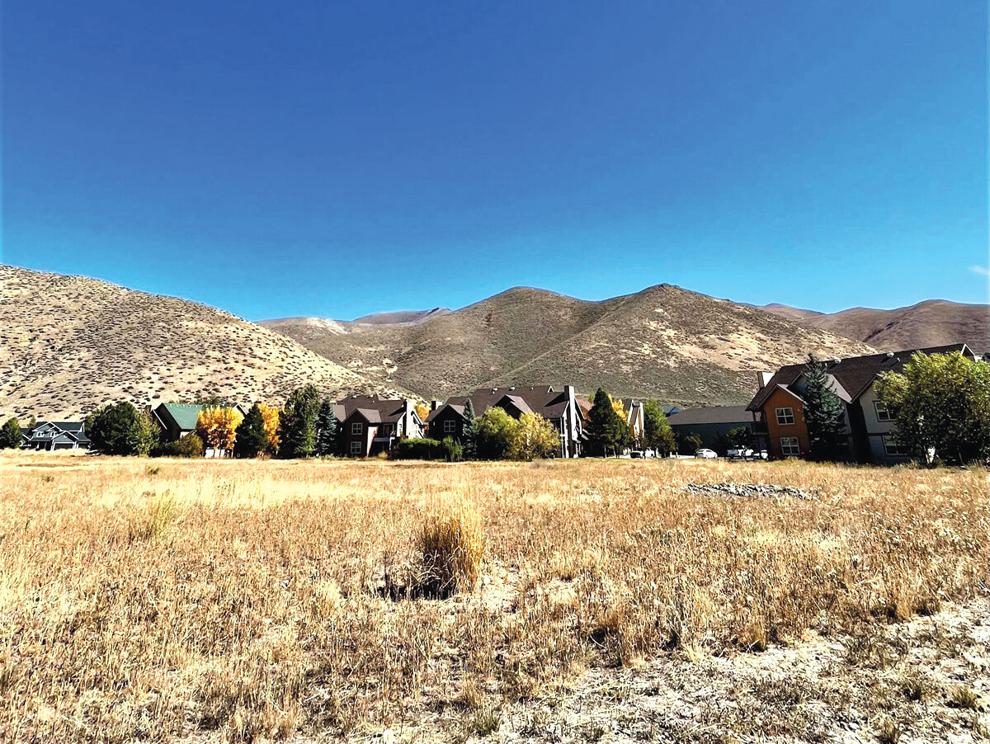 "We want to make this feel grounded and integrated with the surrounding area. We're not just throwing down a couple shrubs here," McHugh said.
The apartments would have two main access points, one directly across from Silverstone Townhouses and one across from Pheasant Run Townhouses. In respective feedback sessions, neighbors and Planning and Zoning commissioners said that additional access off Woodside Boulevard would disrupt traffic.
"I don't think Public Works or our street department would be in favor of that," Horowitz said.
It was unclear on Monday whether residents of the proposed units would be allowed to access existing amenities within Copper Ranch using a path from Copper Ranch Lane, a dead-end that currently overlooks open grass and brush.
The project was generally well-received by commissioners, who asked for more differentiation in textures and colors between floors. Commissioner Dan Smith recommended more alcoves and bump-outs to reduce building mass, while Scanlon pushed back against the dark shingle siding shown in building elevations from Pivot North.
"I have yet to see a really striking black building," said Scanlon, who called the preliminary building layout "functional."
Smith also suggested artificial turf to cut water consumption, citing "uncertain" future drought conditions.
"My suspicion is you would have fairly high water use here," he said. "I'll tell you, there are many realistic options for artificial turf."
The multifamily development could hypothetically include as many as 85 residential units under the city's maximum-allowed density of 20 units per acre in the Limited Business District, according to the city. In that case, the remaining five units could be earmarked as rental community housing units to be offered at a percentage of area median income to improve housing affordability, Horowitz said.
"We desperately hope you can find a way to consider that," Dan Smith told the developer.