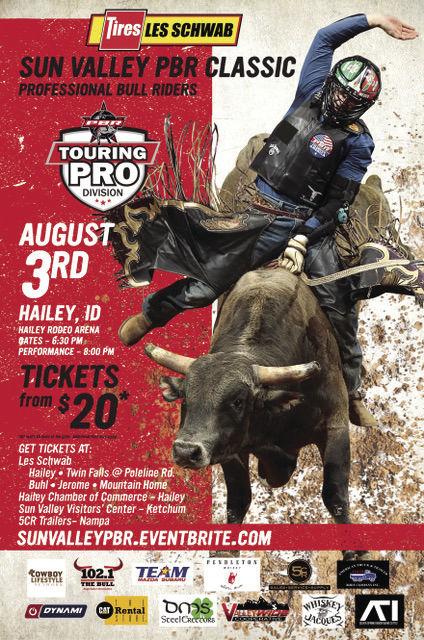 The Hailey Rodeo Arena at Wertheimer Park will throw up some dust this weekend when the Professional Bull Riders Touring Pro Division event comes to town.
The Sun Valley Professional Bull Riders Classic will showcase 35 top bull riders in action on Saturday, Aug. 3. Gates will open at 6:30 p.m. and bull riders will appear at 7 p.m., with competition starting at 8 p.m.
The annual event includes top bull riding athletes who travel from across the world to win prizes, from Australia, Brazil and Mexico.
"The bulls are big and ornery, and it takes extraordinary skill to successfully ride one for a full eight seconds," a press release from the Professional Bull Riders states. "Young local bull riders will also get in on the action, and the Cowboy Lifestyle Network team is looking forward to watching some of these young guns as they test their skills and ride among their PBR bull riding heroes."
Tickets are $20 for general admission and $55 for the Pendleton VIP bullpen ticket, which includes a special seating area, grass-fed beef from Silver Springs Ranch, cocktails and beer.
Tickets are available at Les Schwab Tires, the Hailey Visitor Center in Hailey, Atkinsons' Market, the Sun Valley-Ketchum Visitor Center in Ketchum or online.