The National Integrated Drought Information System is now displaying extreme drought conditions in Bellevue, Hailey and Ketchum.
The extreme drought impact area forms a circular patch from Gannett Road in Bellevue up to the Sawtooth National Recreation Area headquarters north of Ketchum, encompassing the Pioneer and Smoky Mountain ranges east and west of state Highway 75.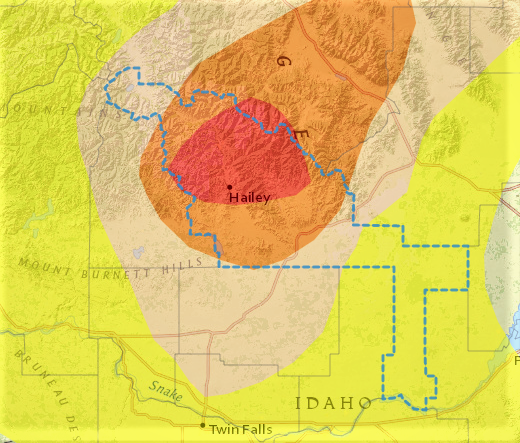 Much of northern Blaine County falls under severe drought conditions (orange) on the U.S. Drought Monitor scale, the third out of five drought categories. The southern portion falls under abnormally dry conditions (yellow).
Extreme drought, denoted in red, indicates "major crop and pasture losses" and "widespread water shortages or restrictions," the NIDIS states.