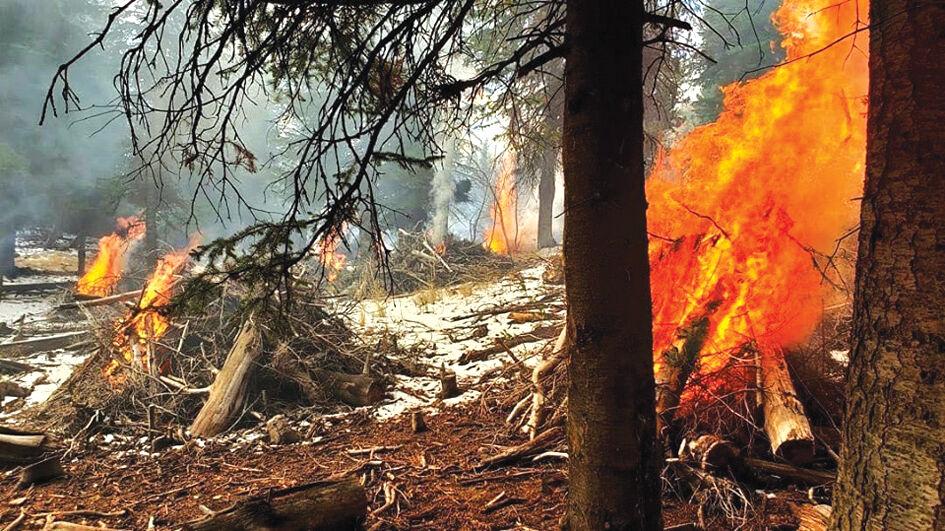 Smoke will be visible on the west side of state Highway 75 near Redfish Lake this week as fire personnel begin fall burning, the Sawtooth National Forest stated in a Tuesday news release.
Crews will burn slash piles on approximately 70 acres adjacent to Forest Service Road 210, also known as Decker Flats Road, which runs along the Salmon River between Yellow Belly Lake and Redfish Lake.
The project is part of a prescribed burn outlined in the forest's "Road No. 210 Post-Insect Outbreak Fuels Project." It will address lodgepole pine mortality over the past two decades caused by the mountain pine beetle, which has "left a large amount of dead fuel" in the Sawtooth Valley and Stanley Basin," according to the U.S. Forest Service.
The prescribed burning will coincide with cooler, wetter weather conditions arriving in the area Wednesday through Friday. Burn blocks will range in size from 1 to 20 acres.
"Please use caution if in the area," the Forest Service stated.
For more information, contact Michelle Erdie at 208-481-1069.