A 330-acre human-caused wildfire that ignited Sunday afternoon in the Sawtooth National Recreation Area near Alturas Lake prompted the evacuation of hikers and campers on Monday and Tuesday.
The Jakes Gulch Fire is burning through lodgepole pine and subalpine fir stands near Jakes Gulch, about 3 miles southwest of Alturas Lake in Blaine County.
Hikers near the lake and campers at Alturas Inlet, Smokey Bear and other surrounding campgrounds were told to evacuate starting on Monday, according to BLM Fire Information Officer Ryan Berlin. Four nearby organizational camps were also evacuated, he said, among them the Camp Perkins Lutheran Outdoor Ministries camp along Perkins Lake, whose members were asked by the Forest Service to pack up and evacuate by Tuesday.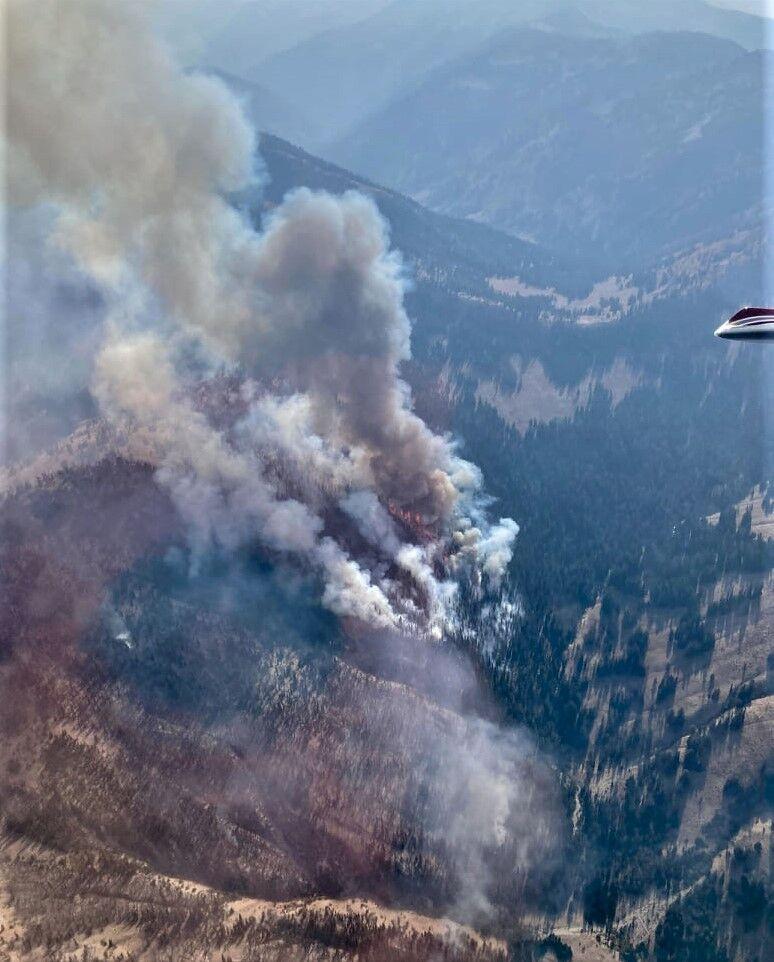 "Aerial resources are being used to assist those working on the ground," the Forest Service stated on Monday. "Evacuation of campers and hikers is being conducted to ensure the safety of the public as well as fire personnel."
Berlin said the adjacent Alturas Lake Trail was closed to the public Monday. Further road closures had yet to be announced as of press time Tuesday.
Dozens of wildland firefighters, including smokejumpers and a hotshot crew from Boise, had arrived or were arriving at the fire on Monday and Tuesday, Berlin said. Another hotshot crew was on the way from Navajo County, Arizona.
"We have smokejumpers trying to hold the ridgetop, and the Boise Hotshots are holding the Alturas Lake Trail right now," Berlin said.
Containment of the fire is estimated by the end of the month, he said.
On Monday evening, the BLM described the behavior of the Jakes Gulch Fire as "extreme" and with spotting and isolated torching. Spotting refers to the creation of small new fires beyond the initial ignition point due to wind-blown embers, while torching refers to the engulfment of a tree or group of trees, usually bottom to top. By Tuesday afternoon, however, fire growth was minimal due to a temperature inversion that had settled into the area, trapping cooler air and smoke in place, Berlin said.
"As long as the inversion lasts through the day, which fortunately it looks like it will, fire activity will be minimal," he said on Tuesday. "I expect fire personnel on the ground and in the air to reach some containment."
While classified as man-made, Berlin said the fire is still under investigation.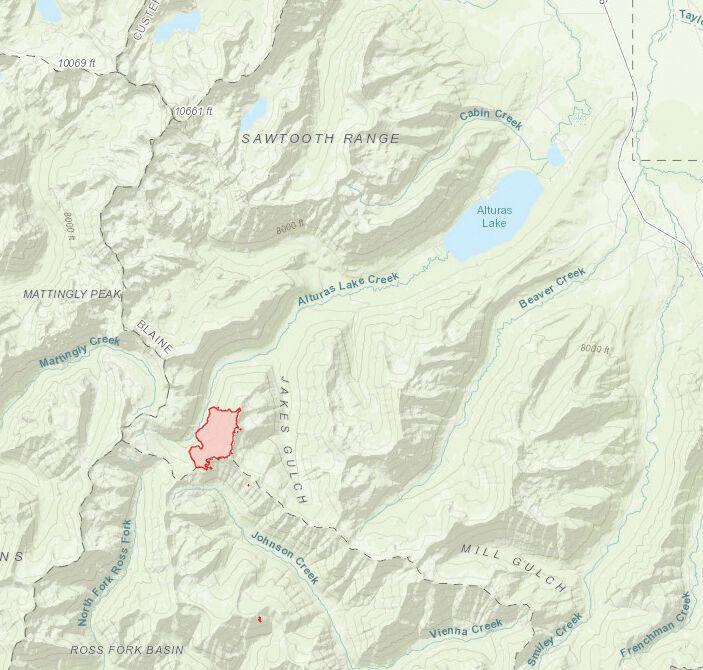 On Sept. 1, the BLM Twin Falls District lifted Stage 1 fire restrictions for rangelands and forest land in Blaine County, allowing the public to build campfires in areas managed by the BLM or state of Idaho. The Sawtooth National Forest, however, remained in Stage 1 restrictions.
Fire danger in the forest remained "very high" over the holiday weekend and on Tuesday as humidity percentages dropped to the lower teens and single digits across central Idaho.