It's been exactly a year since residents in Stanley and the Wood River Valley were rattled by Idaho's second-largest recorded earthquake, and daily aftershocks continue to shake the region.
In fact, more than 450 aftershocks have been logged in the Stanley area so far this year, according to Shawn Willsey, geology professor at the College of Southern Idaho.
A majority have been magnitude 2 or higher and about a dozen magnitude 3 or higher. (The largest in 2021 was a magnitude 3.7 quake on Feb. 26, centered just north of the Yankee Fork Gold Dredge, according to U.S. Geological Survey data.)
But at what point do aftershocks become standalone earthquakes?
As Willsey explained, aftershocks can span up to a few years after a large quake. The lower-intensity tremors occur when a larger quake redistributes the stress conditions deep in the rock, he said, essentially "setting off smaller quakes that respond to the changed conditions."
"What is certain is the total number of aftershocks decreases with time," he said. "Also, the chance of a sizeable aftershock diminishes as well."
Paul Earle, seismologist and director of operations at the U.S. Geological Survey's National Earthquake Information Center, agreed.
"An earthquake will be considered an aftershock until the earthquake frequency around the [original epicenter] returns to the background level," he said. "This time depends on the size of the earthquake, and varies between earthquakes sequences."
The original 6.5 magnitude earthquake struck about 20 miles northwest of Stanley on March 31 of last year and was credited with causing avalanches, rockslides, and damage to trails and lakeshores.
This past month, the Stanley region has averaged about three daily tremors magnitude 2.0 or higher—90 in total. That's a noticeable drop from the 120-plus tremors recorded in the months of October, November and December.
"Because we still have so many small quakes occurring in the epicentral area only a year since the March 31 quake, these are considered aftershocks and not 'standalone' quakes," Willsey said. "Once we see quakes in this area returning to pre-March-2020 conditions, then we can call each quake its own event."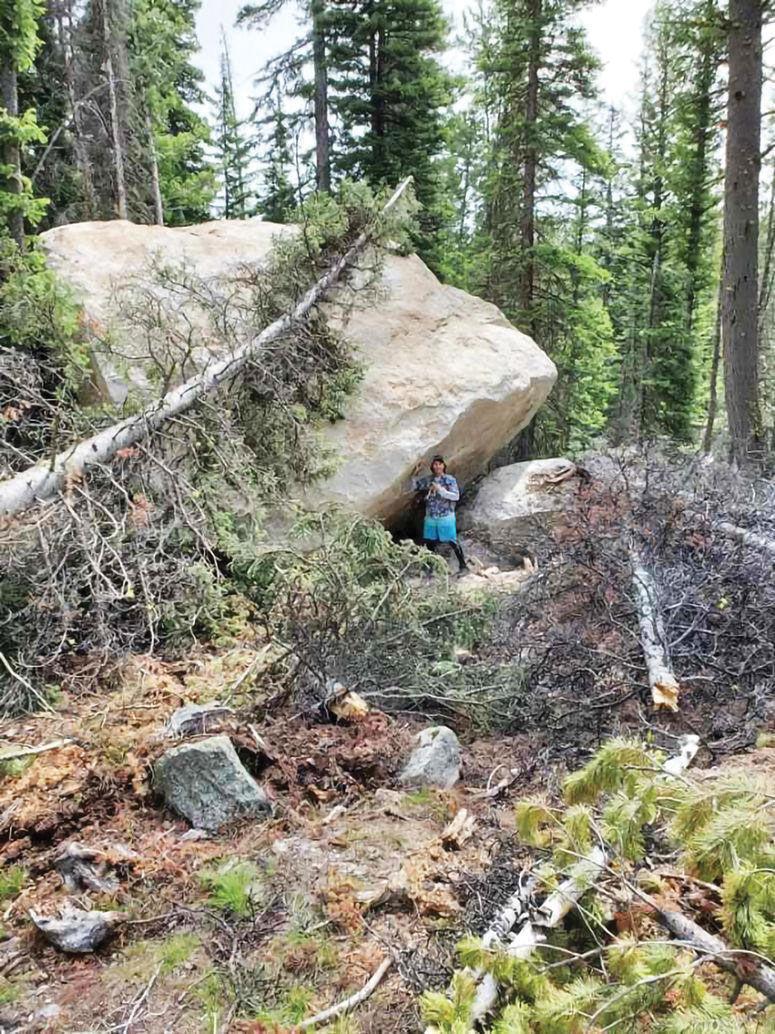 Idaho's strongest recorded earthquake was the 6.9 magnitude Borah quake in 1983, which caused over $12 million in damage and killed two children in Challis.
The Borah quake aftershock sequence lasted for approximately a decade, according to Michael Stickney, Director of the Earthquake Studies Office at the Montana Bureau of Mines and Geology.
"Some would argue that the earthquake 'swarms' near Challis in 2014 and 2015 represent late aftershocks of the 1983 Borah Peak earthquake," Stickney said.
He noted that the 2020 Stanley earthquake occurred near the northern tip of the Sawtooth fault, which spans north to south on the west side of state Highway 75.
It's unclear if the 2020 quake was on this fault, as it's not known to continue this far north, Willsey said.
"The 2020 quake had strike-slip—horizontal or back-forth movement—whereas the Sawtooth Fault is believed to produce up and down, or dip-slip motion," he said. "Hence the mighty Sawtooth Range."