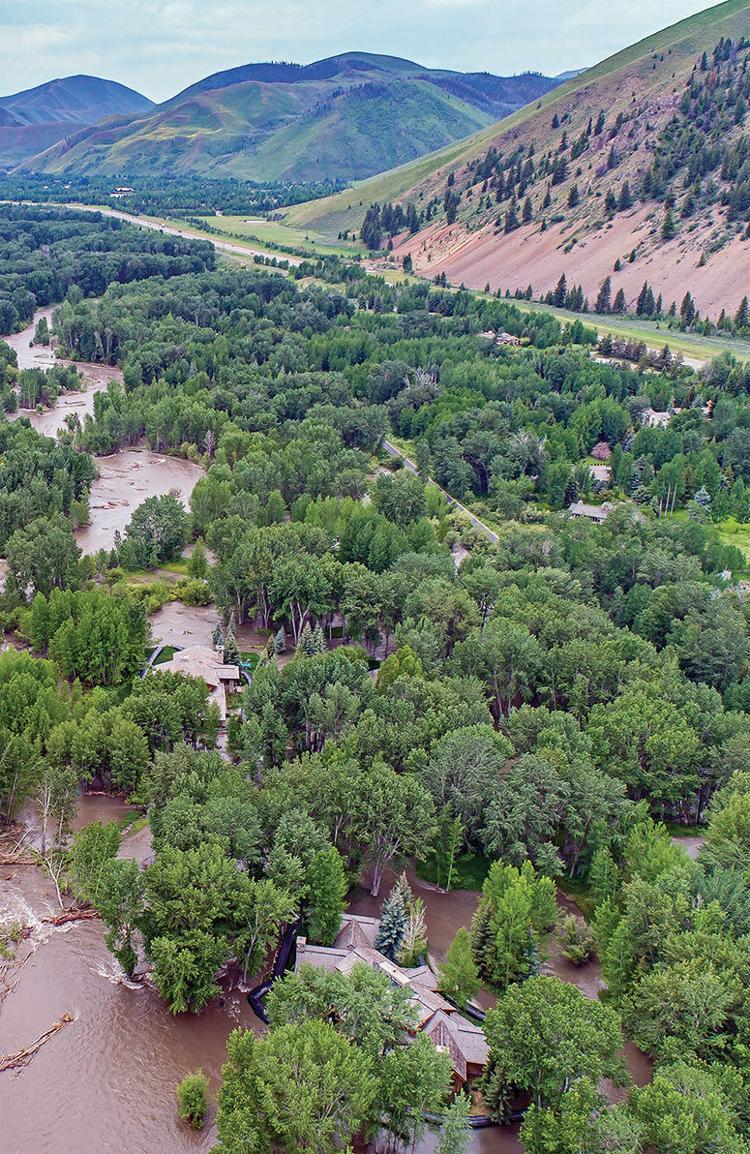 The final version of the Big Wood River Atlas was presented to the Blaine County commissioners last week, wrapping up years of research, discussion and design.
The book, which was put together by Boise-based design team Ecosystem Sciences, was created as a resource for city and county officials, government agencies, nonprofits, engineers and anybody else with an interest in the river. The atlas is the result of a two-year study of the river by engineering firm Cardno.
"I'm really proud to be able to share this after such a long endeavor," county floodplain manager Kristine Hilt told the commissioners Tuesday.
The 93-page atlas informs its readers of the Big Wood River's history—including its changes of course—and sets forth recommendations for future river corridor management and habitat restoration.
It contains information and re-search that may be useful to those who have a professional interest in the river, Hilt said, but she hopes the book will also be a tool for property owners and the general public. Hilt said she expects the atlas will be particularly useful to those submitting, and reviewing, stream alteration permit applications.
Making the information in the atlas available—and digestible—to the public may be "one of the big challenges" going forward, Commissioner Jacob Greenberg said.
"How do we make this available to the general public in a way that they can utilize it for their own purposes?" Greenberg asked.
While the atlas may be technically completed, county officials say they hope it will continue to evolve as more is learned about the river in the future.
"I think this is a really important resource that very few communities have," Commissioner Dick Fosbury said. "There are so many elements that can change from year to year. … But I think this is a really high-quality resource that will benefit the community in the long run."
The atlas is online at bit.ly/3bx4BT9. Hard copies are available at the Blaine County Annex in Hailey. If you're interested in one, please call ahead to the Land Use & Building Services Office at 208-788-5570.