Incumbent Kaz Thea will strive to keep her current seat on the Hailey City Council at the Nov. 2 election, likely joining incumbent Heidi Husbands in a re-election bid, Thea told the Express on Thursday.
Husbands previously expressed plans to run again for office on the record during a July council meeting but could not be reached this week to confirm those plans.
City Administrator Heather Dawson said the city had not received any challenger filings for Husband's Seat 1 and Thea's Seat 2 as of Thursday morning. The filing period for anyone interested in running for those council seats, which opened on Monday morning, will close at 5 p.m. on Friday, Sept. 3.
Election Day is Tuesday, Nov. 2; early voting begins on Oct. 12.
Thea, 60, is finishing up her first four-year term on the council. Her primary concern is Hailey's rapid pace of growth, she said, and her focus will be on long-term sustainability heading into 2022.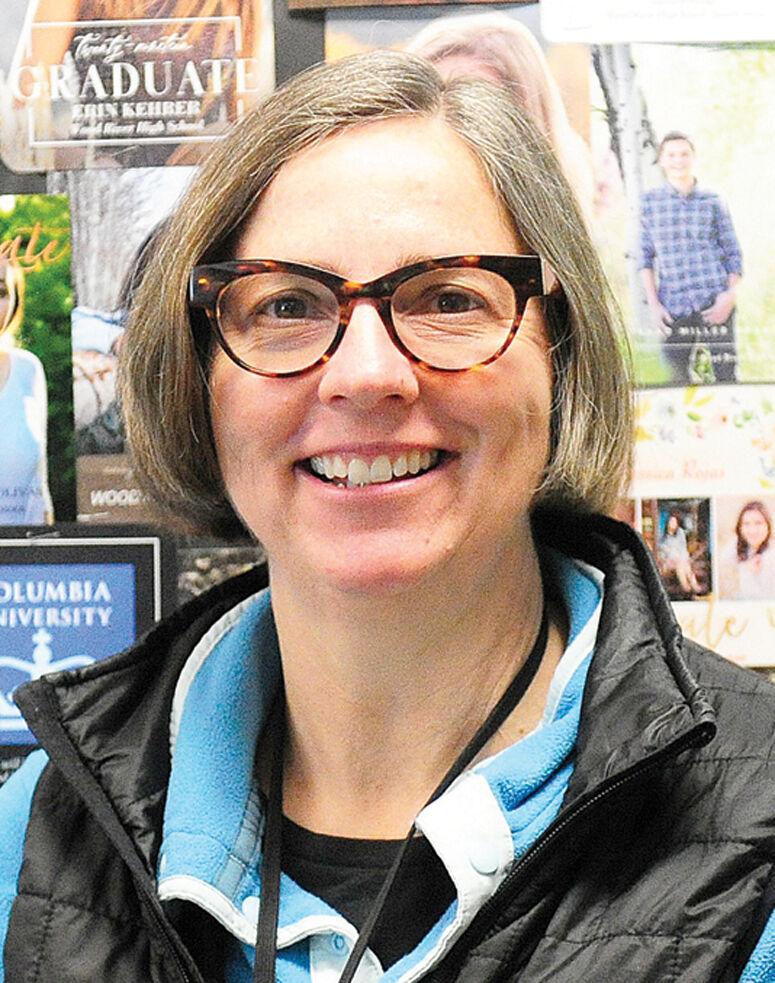 "We are facing significant challenges as a community with rapid growth and increased tourism," she said in an interview. "We have a lot more work to do at the city and need to get to zero emissions due to climate change impacts, continued drought and increased wildfire risk, which influence how we run our city, our local businesses and how we live our lives. I continue to learn so much about land use policy.
"I want to be at the forefront in decision making that [balances] workforce needs, like affordable housing and livable wages, with tourism and growth that we depend on for the vitality of our community."
Thea, who received her master's degree in natural science from the University of Idaho, currently works as a bread baker at Hangar Bread and as a backcountry trip guide. She directs a local nonprofit, Kids Mountain Fund, which grants low-income children scholarships to take lessons in skiing, horseback trail riding, fly fishing, and backcountry safety in the valley. The fund has provided season-long ski and snowboard rentals to over 70 kids in Rotarun's Rota-Rippers program, she noted.
She has been an outspoken supporter of conservation projects throughout her tenure, pushing for bear-resistant trash cans in certain areas of Blaine County, a city-wide compost recycling program and a crackdown on loose dogs harassing big-game animals in Hailey.
Most recently, she earmarked $2,000 in Hailey's fiscal 2022 budget to go toward the Wood River Valley Collaborative Forest Enhancement Project, a partnership between several valley nonprofits to build resilience against future wildfires.
"I am running for a second term because local politics affects people's lives directly," Thea said. "I want to continue to be a voice for our community that balances smart growth with resource protection, and I want to continue to be a voice for those who have supported my leadership and trust my decisions."
Thea and Husbands have voted on a wide variety of issues since 2020, from mask mandates to the city's recent purchase of a downtown lot. They've sided on many topics. Both councilwomen voted "nay" on the proposed Croy Campground this week, stressing that it would encroach on critical wetland habitat, and have been vocal about improving pedestrian safety. While Husbands has raised issues about traffic circulation near Blaine Manor, Thea has asked to alter lane widths from Maple Street to McKercher Boulevard and near Lions Park to improve safety.
Husbands, 54, was appointed to the City Council for a one-year term by Mayor Martha Burke in January 2020, filling the seat vacated by Burke. She teaches A.P. government and U.S. history at Wood River High School and previously worked in the high school's English as a New Language Department.
Husbands was not available to discuss her reelection goals on Wednesday or Thursday. Previously, though, she told the Express that her hope was that "the citizens of Hailey keep attending meetings and expressing their concerns and desires for the betterment of the community."
This week, Husbands was the only councilmember to vote "nay" on the city's proposed "Heart of Hailey" town-center expansion behind City Hall, opposing it because she said it lacked public backing. During the budget-making process last summer, she stood apart from other councilmembers by opposing a 3% property tax hike. Unlike Thea, she voted to end the city's indoor and outdoor mask requirements this spring, stressing personal and social responsibility.
More recently, though, Husbands joined other councilmembers in asking Hailey businesses to start requiring masks indoors. (For more on that, see Page 3.)
Councilmen Sam Linnet and Juan Martinez were elected in November 2019 and were sworn into office in 2020.
The Mountain Express will hold a forum in October to give the public a chance to get to know Thea, Husbands and any future challengers, if the incumbents are challenged for their seats. The date and location has yet to be announced.