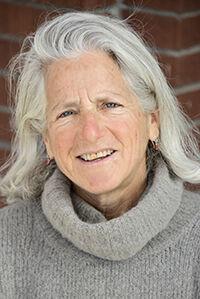 Incumbents Heidi Husbands and Kaz Thea held their seats on the Hailey City Council on Tuesday night with substantial leads over their challengers, garnering 65% and 78% of votes, respectively.
That's according to the Blaine County Elections Office, which will finalize the count in an official canvas on Tuesday, Nov. 9.
With 949 votes, Husbands collected nearly two-thirds of the ballots in her three-candidate race for Seat 1 against psychologist Tom DeAntonio (97 votes) and longtime business owner Jane Drussel (421 votes).
Thea garnered more than three-quarters of the vote for Seat 2, beating Kris Wirth 1,130 to 323.
Husbands, a social studies teacher at Wood River High School, was appointed by Mayor Martha Burke to fill the remainder of Burke's council term as she shifted offices in January 2020. Thea, a baker and backcountry guide, will embark on her second four-year term on the council when she's sworn in next year.
Thea told the Express she was "excited" to develop a climate action plan to help the city transition to 100% clean energy and would continue to address the workforce housing crisis "both legislatively and through incentives." She added that she was looking forward to improving the Hailey Greenway and would prioritize adding additional bike and pedestrian pathways along River Street.
"I am thrilled Hailey voters spoke loud and clear to re-elect me and I look forward to continuing to serve this great community," she said. "I have a lot of gratitude for those who voted—it was a decisive win by a very large margin, which tells me folks support what I have done on council the past four years and like my vision for Hailey," Thea told the Express.
Husbands also thanked her supporters in a comment Thursday, "from those that gave donations to those who let me put campaign signs in their yards."
"I am looking forward to serving all the citizens of Hailey for the next four years while continuing the tradition of making Hailey the best place to live, work and recreate," Husbands said.
DeAntonio and Drussel offered concession statements to the Express via email on Wednesday and Thursday.
"Heidi Husbands is well informed on the issues facing Hailey, and I trust that when it comes to the COVID-19 pandemic, she will make decisions that protect the health and welfare of our citizens," DeAntonio wrote to the Express. "Hailey is facing a number of challenges, and I wish Heidi and the rest of the City Council the best of luck as they tackle these issues in the months and years ahead."
Drussel asked the community to "please spread love and kindness to your fellow citizen."
"I would like to thank everyone who contributed and helped with my campaign. Congratulations to Heidi—I know she will do a great job," Drussel said. "I will continue to be 'boots on the ground' for my community.
"I am always open to conversations about issues that need to be addressed and will continue with the Chamber and the Rotary Club to help further my love for our community."