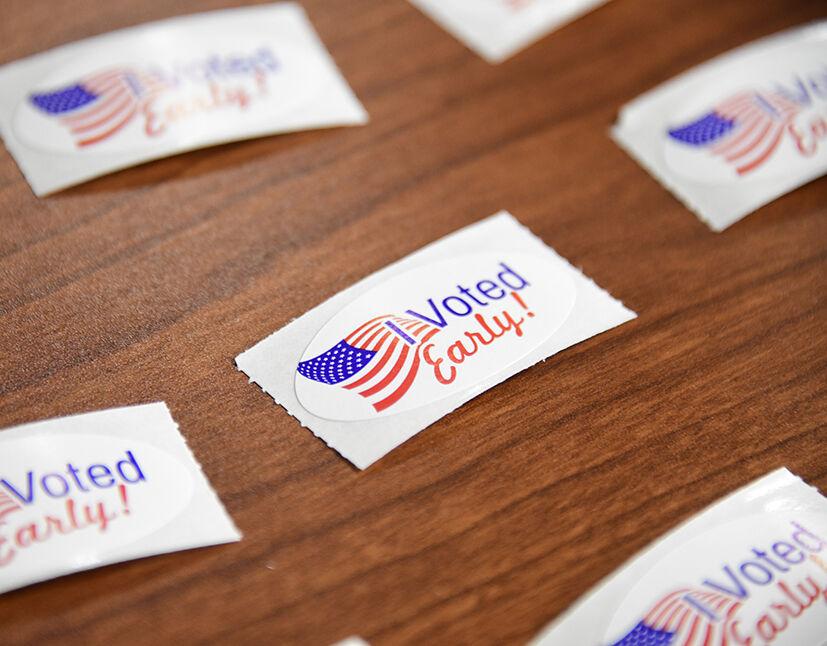 Polls open on Tuesday, Nov. 2, with an array of races and bond votes splashed across Blaine County ballots.
Voting runs from 8 a.m. to 8 p.m. at locations countywide. This year, Precinct 1, northern Blaine County, will vote at the Wood River Community YMCA in Ketchum, while Precincts 3 and 4—north and south Ketchum—will vote at The Community Library. Further south, Hailey's seven precincts will convene at the Community Campus; Poverty Flats, Gannett and Picabo voters meet at Bellevue Elementary School; Carey voters head to The Carey School.
Sun Valley and Bellevue don't have any contested races this year, and aren't part of any special districts on the ballot; they won't hold elections on Tuesday.
Registered voters need to bring one valid form of identification, or sign an affidavit swearing to their identity under the penalty of perjury. Here's what counts:
• An Idaho driver's license or Idaho photo identification card.
• A U.S. passport or federal photo identification card.
• A tribal photo identification card.
• A current student photo ID, issued by an Idaho high school or college.
• A concealed carry license issued by a county sheriff in Idaho.
Idaho allows same-day registration at the polling place, too. You'll need one of the above forms of ID, plus proof of residence in Blaine County, like a utility bill or driver's license listing an address.
Meanwhile, early voting is open at the Old County Courthouse in Hailey through 5 p.m. today, Oct. 29. The deadline has already passed for requesting absentee ballots, but they can be returned to the county Elections Office any time before the polls close at 8 p.m. on Nov. 2.
There are no state or national races on Tuesday's ballot. It's all local, so what you'll see depends on where you live. For full coverage, visit www.mtexpress.com/news/elections.