Editor's note: Four candidates are running for mayor of Ketchum in the Nov. 2 elections. This is the third in a four-part series of articles highlighting each of the candidates.
Ketchum needs new leadership, mayor candidate H. Perry Boyle says, asserting that he has the resume and knowledge of the issues to "hit the ground running."
Boyle has been active in studying issues in Ketchum and participating in public hearings, often criticizing the actions of the city. In an interview last week, he said he can provide a new vision for Ketchum, one that recognizes its special qualities and keeps it from becoming another overdeveloped tourist mecca such as Aspen, Colorado.
"This is about taking Ketchum back for the people who live here and work here," Boyle said.
Boyle, 58, grew up in Connecticut and attended Stanford University, where he earned a degree in economics in three years. He later earned a master of business administration degree at Dartmouth College and a master's in international relations at Tufts University. He has worked numerous jobs in investment and finance, including a lead position at a large hedge-fund business called Point72.
On his fast graduation from Stanford, he had to do it, Boyle said, because he was supporting himself financially.
"I just couldn't afford it," he said.
In recent years, Boyle has served as the chairman of the board of a non-governmental organization called The Boma Project, based in Kenya. The organization works to help women in rural, arid areas run small-scale businesses, move out of poverty and promote change in their communities.
"I have a lot of experience growing things," Boyle said.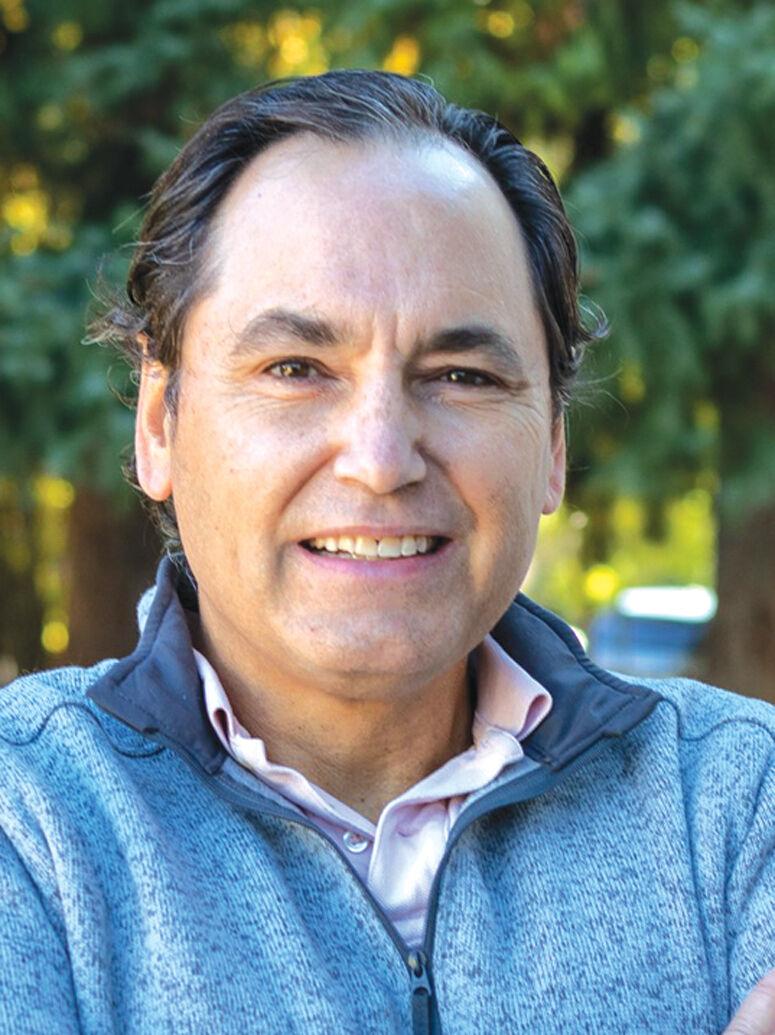 Boyle has had ties to the Ketchum-Sun Valley area since 1980, he said, and moved to Ketchum in 2019. Since becoming a full-time resident, he has become worried about Ketchum being "taken over by people who don't live here" and many people who do live here being challenged by high costs and a shortage of affordable housing.
"I want to live in a town that has a future for people who live here," he said.
Pursuant to those worries, Boyle said the development of affordable housing would be his top priority. One way of effectively providing housing for the Ketchum workforce is to establish deed restrictions on some of the existing housing stock and new units, to ensure the housing is for workers and not tourists.
"Tourists can always outpace a working person here," he said. "We need a housing supply that tourists can't access."
And, he added, "Tourists should pay for it."
That payment could come from a sizable tax on so-called "short-term beds"—essentially hotel rooms and vacation rentals, he said.
In addition, Boyle said, the city could incentivize builders to include affordable housing in their projects, potentially by raising the fee developers pay to not include affordable units when required to do so. The city should also ensure COVID-19 relief funds the city receives from the federal government be used promptly to support housing initiatives, he said, and should use the land it owns for affordable housing. The city also needs to "rebuild" its Planning & Building Department—its mission and processes—and update its zoning regulations, he said.
"We need more than one solution," Boyle said.
Boyle has been highly critical of the 51-unit Bluebird Village workforce-housing project recently approved by the city, saying that the financing model is flawed and that it is an inappropriate project for the site on East Avenue. He has called the project "a 10-pound bag of manure in a two-pound bag."
Boyle also has a long list of other issues he wants to address. There are quality-of-life issues that need attention, he said, such as a shortage of parking in some areas, aggressive driving and speeding by motorists, and increasing traffic congestion in the city center. He wants to look at whether water supplies are adequate to sustain growth, he said, and to revise the city's dark-skies ordinance.
Ketchum also needs to diversify its economy, Boyle said, by adding office space to support good-paying jobs in fields such as marketing, software development and financial services. Ketchum can't have a "tourism-only" economy, he said.
"Tourism jobs don't pay enough," he said.
The city also needs to ensure that entities that receive taxpayer funding—such as the Visit Sun Valley marketing organization and the Mountain Rides Transportation Authority—account for the proper use of the funds.
"What are we getting for our money?" he said.
If elected, Boyle said, he would "push to improve the quality of life" of Ketchum residents. His resume, skill set and agenda give him the standing to be the next mayor of Ketchum, he said.
Boyle said he was previously planning to run for the Ketchum City Council. However, after going to numerous city meetings and studying city issues he became "distressed with the government process" and decided to run for mayor.
"I feel that I can change that," he said.