Ketchum needs leadership that will embrace the community, promote its ski-town culture and think creatively to solve problems, mayoral candidate David Barovetto says.
Barovetto considers Ketchum and the Wood River Valley "paradise," but laments that the city has lost some its vibrancy and that the influences of wealth have diminished its mountain-town vibe, he said in an interview last week.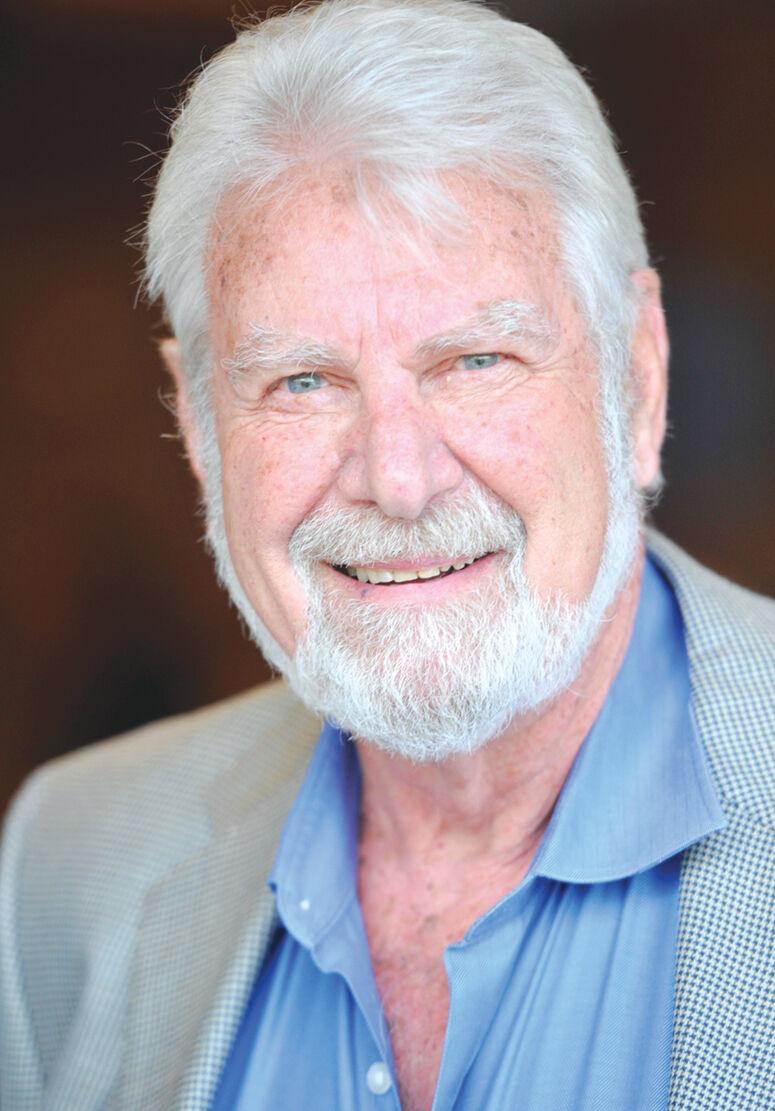 Watching the changes in recent years has been difficult, he said, and he wants to point the city in a new direction. Ketchum needs a "new attitude" and some thoughtful analysis of how to meet its challenges and steer back toward its identity as a world-class resort area.
"I'm running because I have ideas," he said. "It's time to take stock of the wonderful resources we have in this community."
Barovetto, 80, has been skiing since he was a 5-year-old growing up in Northern California. He studied architecture at the University of Oregon and graduated in 1967. The last day of that year, he was skiing with a friend at Squaw Valley—in the Lake Tahoe area—and encountered a series of setbacks that culminated in a "bad day," he said. His friend suggested they get in his car and drive to Sun Valley and he immediately "fell in love with the place," he said.
He was hired to do some architectural work for Sun Valley Resort in 1970 and has worked as an architect in the Wood River Valley since then. Decades ago, he designed and helped promote the Ore Wagon Museum in Ketchum, where the city keeps its collection of authentic 1880s-era mining wagons. He aided in the development of the city's Guy Coles Skate Park and for several years helped organize entertainment for the annual Wagon Days celebrations.
In recent winters, Barovetto has worked for Sun Valley Resort as an ambassador at the Roundhouse restaurant and lodge on Bald Mountain, helping to greet people and ensure they are getting good service.
"I have always been interested in the community," he said.
As an architect, Barovetto says he knows how to lead projects, how to envision something and help direct others to bring it to fruition. On a broad level, running the city would be like doing what he's been doing for more than 50 years, he said.
"It's like architecture, really," he said. "It's analyzing the development for a client."
If elected, one of his first priorities would be to change the attitude of leadership, to "embrace the skiing culture," he said. Entwined in that is the major issue facing the city: the lack of affordable housing, he said.
Recently, iconic businesses in Ketchum have closed or are significantly short on staff, Barovetto noted. An influx of wealthy people and investors has damaged "the structure of the community," he said.
"It's become a bidding war and only the wealthy can afford to be here," Barovetto said.
The changes have hurt the city's vibrancy and image, he said, and working people and businesses need support. One way to lend support is to add to the stock of affordable housing, he said.
Barovetto has ideas to develop affordable housing, he said, but the city also needs better analysis of how to develop solutions. He has talked to city officials in Jackson, Wyo., and Park City, Utah, which passed a bond to support workforce housing.
Ketchum needs to evaluate the potential of the property it owns, as well as other properties, such as the so-called "Simplot lot" immediately west of the post office, he said. It should also reconsider the fees it charges to allow developers to pay off obligations for community housing and to study potential implementation of a real-estate transfer tax to support housing, he said. In addition, he said, short-term rentals should be effectively taxed.
As for the Bluebird Village workforce-housing project planned for the site of City Hall on East Avenue, Barovetto said he does not support moving the city headquarters out of the downtown center.
"I would like to take an evaluation of that [City Hall] building," he said.
He is opposed to the concept of shutting down a central section of Fourth Street to traffic, which the city did temporarily in 2020. He thinks the city needs a housing czar and a business czar. The city should support development of jobs in technology and information, he said.
"It's a team job," he said.
Barovetto said he has the vision, the attitude and the relationships to realign Ketchum on a path to staying true to its identity as a lively mountain resort that can be an example to others.
"It's all doable," he said. "We have to start right here in Ketchum."
After living and working in the Wood River Valley for more than five decades, Barovetto said, he has the experience and perspective to lead the city.
"It's almost my destiny," he said.