Editor's note: Four candidates are running for mayor of Ketchum in the Nov. 2 elections. This is the first in a four-part series highlighting each of the candidates. Stories about the three other candidates—David Barovetto, Perry Boyle and incumbent Neil Bradshaw—will follow in upcoming editions.
Ketchum mayor candidate Spencer Cordovano is very emphatic when he says he is the right person for the job.
"I am running for mayor because I love this town, and we need a local at the helm," he said in an interview last week.
Cordovano, 33, has lived in the Wood River Valley most of his life. His family moved to the area when he was 9 months old. He grew up snowboarding on Bald Mountain and graduated from Wood River High School in 2006. He has worked numerous jobs in the valley, including positions with the Allen & Co. investment bank—on its annual Sun Valley conference—Blaine County Search and Rescue, and Smith Optics, now based in Portland, Oregon
"I am a product of this community," he said.
He attended Sierra Nevada College in Incline Village, Nevada, where he competed nationally in snowboarding and earned a degree in environmental science and ecology, graduating cum laude. He became a member of the FIS Junior World Snowboard Team.
At 25, he started his own video business and now owns and operates F11 Films, a production company that does a range of projects, from lifestyle films to commercial video. His work—which has brought him around the globe—has ranged from producing videos for the Visit Sun Valley marketing organization to filming heli-skiing in Alaska.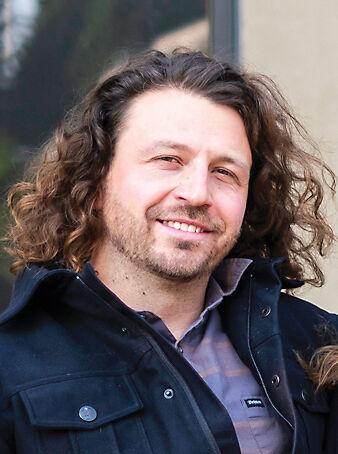 Cordovano has been thinking about running for mayor for a year and a half, he said. He believes he has the right skill set for the job and to provide the "youthful leadership" that he thinks Ketchum needs. The younger generation is "far more creative" at seeking solutions to problems, he said.
"I think that's half the reason I have to run," Cordovano said.
He is running on a platform that focuses on four areas: creative solutions, community, collaboration and culture.
Cordovano wants to listen to and develop creative ideas for protecting the environment, providing workforce housing, supporting small businesses, promoting smart development and fostering Ketchum's ski-town culture, he said.
"Ketchum does not need more banks, fancy hotels, holes in the ground, or single-family residences in the city core," he states on his campaign website.
His No. 1 priority, Cordovano said, would be supporting small businesses, including those that are not operated by Ketchum voters.
While he wants to maintain and enhance Ketchum's small-town, ski-oriented culture, he does not believe that all of the change happening in the city is a bad thing. He is inspired by the momentum in the city and the arrival of new residents, he said, and is not focusing on any past mistakes of city government.
"I'm solely looking toward the future," he said.
Increasing workforce housing should also be a top priority, Cordovano said, noting that he believes the issue is linked to his goal of supporting small businesses. Long-term rentals have been converted to short-term rentals and rents have soared, he noted. Some service businesses have been unable to keep their doors open on their regular schedules because of staff shortages, which have been exacerbated by the costs and shortages of housing.
Cordovano supports establishing a 25% tax on vacation rentals, such as those offered through Airbnb and VRBO, to encourage more long-term rentals. He supports more aggressive use of the city's in-lieu-of-housing funds paid by some developers to offset the exclusion of workforce housing in their projects. He backs a developing initiative to get state approval for a real-estate transfer tax that could support housing and local infrastructure. He would aim to develop zoning that encourages accessory-dwelling units and multi-family housing projects, and would collaborate with local developers to get projects built, he said.
"I can move an agenda forward," he said, noting that he has worked as the head of a homeowners' association. "I will get projects done."
Cordovano supports the Bluebird Village workforce housing project that is planned for the site of City Hall on East Avenue, he said. The project is not perfect but is needed, he noted.
As a younger, forward-thinking person who has studied environmental issues, Cordovano said he could incorporate better environmental stewardship into city practices. He wants to promote more efficient use of water and environmentally friendly development, he said.
Other issues Cordovano wants to focus on include monitoring the potential sale of Sun Valley Resort, improving traffic flow on Main Street, keeping streets safe for pedestrians and cyclists, and finding new funding sources for the city to acquire the so-called "dog park"—65 acres of Warm Springs Ranch that the city has an option to purchase for $9 million.
Cordovano said he is a "mountain-town expert" with a modern skill set who knows public servants on the city, county and state levels. If elected, he said, he "will work harder than any other candidate."
"I am putting service above self," he said. "I don't want to be the mayor. I have to be the mayor."