Editor's note: Four candidates are running for mayor of Ketchum in the Nov. 2 elections. This is the second in a four-part series of articles highlighting each of the candidates.
In seeking a second term in office, Ketchum Mayor Neil Bradshaw is telling voters that he wants to continue working on his vision for the city: a place that is vibrant, connected, sustainable and safe.
In his first term, Bradshaw said, he has completed numerous projects aimed at achieving that vision, and he wants to build on those accomplishments.
"Over these four years, we've accomplished quite a lot, and I want to keep that momentum," he said.
Bradshaw, 55, came to Ketchum in 1998 and has lived in the city full-time since 2005. He earned a master's degree in mechanical engineering from the University of Birmingham in England and then earned a master's in business administration from the University of Kansas. He has worked in business and finance, and as an entrepreneur, as co-founder of the Avex water-bottle company, in which he has sold his interest.
Bradshaw has served in a variety of civic roles, including president of the Ketchum Community Development Corp. for most of the time from 2008 to 2017, working on the Northwood Place community-housing project and the development of Ketchum Town Square. He has served on the boards of the Hailey-based Company of Fools theater group and The Community Library in Ketchum, as well as other governing boards.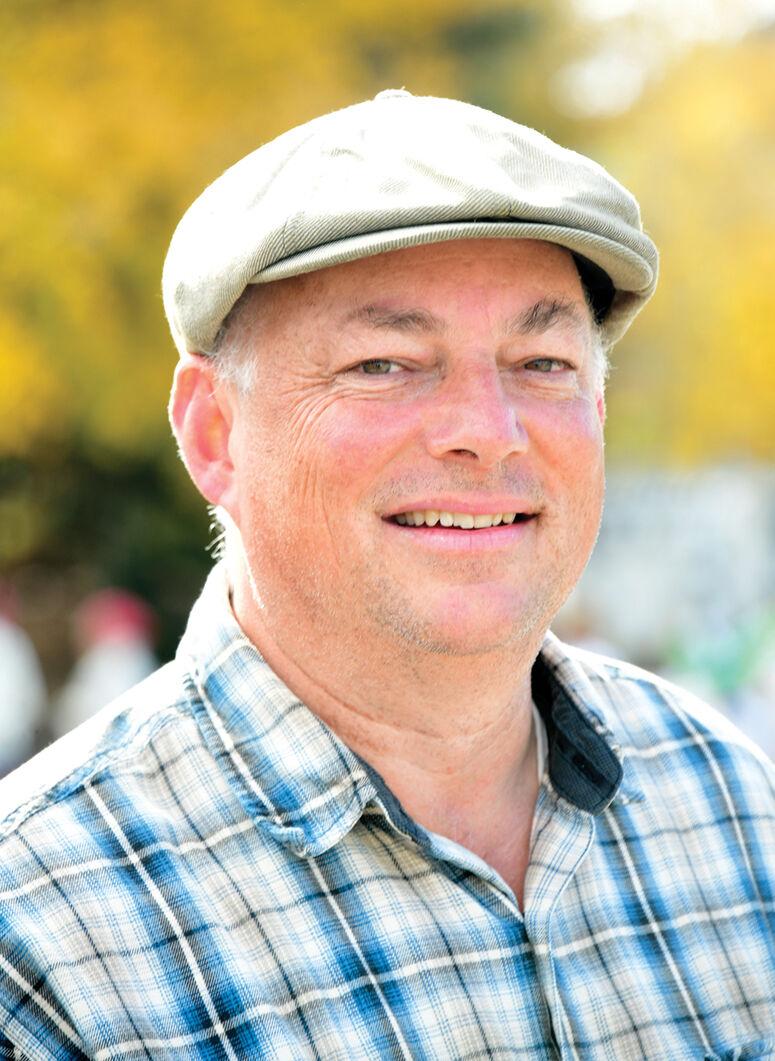 In summarizing his four years leading the city, Bradshaw cites a long list of achievements. In his tenure, the city has built a new fire station using a voter-supported bond, acquired a building that will soon be the new city hall and police headquarters, and cooperated on the 51-unit Bluebird Village workforce-housing project planned for the existing City Hall site on East Avenue.
City officials have talked about establishing a new city hall and fire station for more than two decades.
Other achievements Bradshaw points to are the city's replacement of the old, leaking Ketchum Springs water line, saving lost water and money; implementation of a new city website; acquisition of new equipment for the Fire Department and establishment of funding for infrastructure projects; development of a transportation and mobility plan; establishment of the Historic Preservation Commission; and negotiation of a deal to potentially purchase 65 acres of land at Warm Springs Ranch for a public preserve and park. He has held some 45 open houses to get public input on projects and has supported arts, events and recreation initiatives, he said.
"We've delivered a lot," he said.
Bradshaw said he believes it is important to maintain continuity in leadership to ensure more elements of his vision are achieved.
"We can't take a pause," he said. "It's about continuing to deliver on our promises to the community."
If re-elected, he would make the development of affordable housing his No. 1 priority, he said. Bluebird Village—which is supported by tax-credit financing and a city land grant—is in the pipeline, he noted, but he would pursue other types of projects and funding methods, too. He would continue to pursue local-option-tax funding for housing, study the potential use of other city lands, evaluate developer contributions to the city for housing, and look at implementing new zoning regulations that would encourage the development of affordable units. The city is also planning to establish a staff department dedicated to the procurement of affordable housing.
"Housing will probably be a priority for the city for a long time," Bradshaw said.
Bluebird Village is an important step forward, Bradshaw said. Though it has had detractors, it is an example of making trade-offs to achieve an important goal, he said.
"It will allow people who work in town to live in town," he said. "I'd rather find solutions than chase perfection."
Other issues Bradshaw would focus on include implementation of projects in the city's transportation plan, development and implementation of a new parking plan for the city and supporting decisions that preserve Ketchum's character.
"Every day is about taking another step," Bradshaw said.
Navigating the COVID-19 pandemic has been a challenge, Bradshaw said, though he believes the city met the challenge. Mask mandates and other regulations have been put in place at times during the pandemic, but Bradshaw said he has wanted to also consider the effects of regulations on citizens. He has also wanted residents' mental health and the health of the economy to be factors in decision-making, he said.
"No policy is one-size-fits-all," he said.
Bradshaw said he believes his first four years have put Ketchum on the right course for the future.
"I feel like we're going in a good direction," he said. "It's about preserving the heart and soul of Ketchum."