Michael David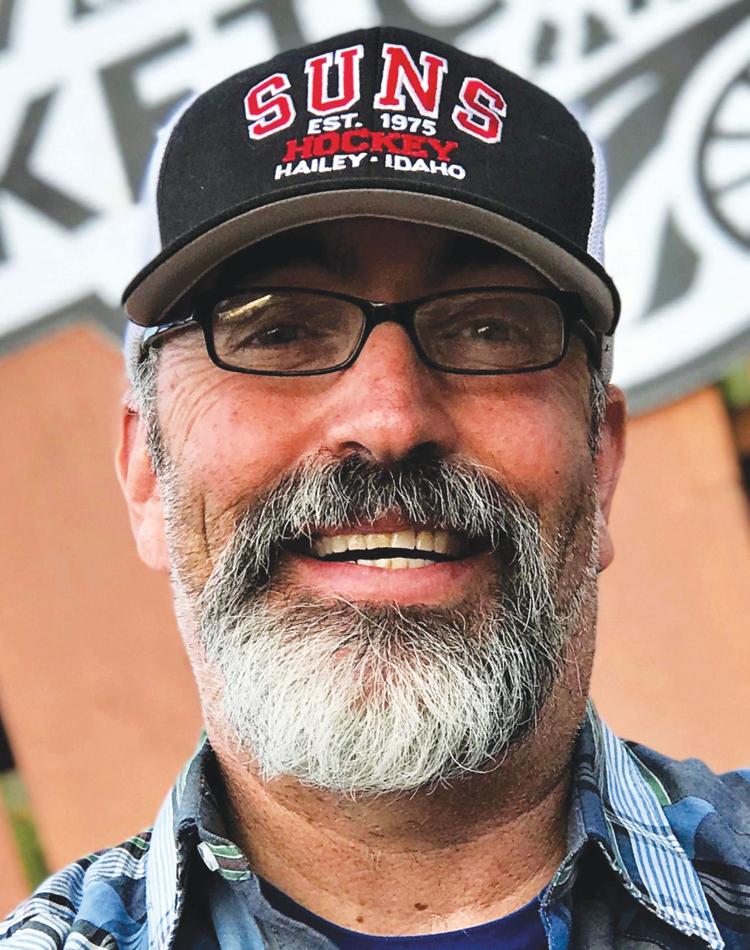 Michael David, 54, has a decade of experience working for public housing authorities under his belt, in addition to eight years as a city councilor and council president. Today, David is a familiar face at Wood River High School sporting events, as a public address announcer, and a sports journalist for Eye on Sun Valley. Prior to moving to Ketchum in 1992, David grew up in Tustin, Calif., and went on to graduate from UCLA and Loyola Law School.
His motivation to run for City Council came while commuting between Ketchum and McCall every week, working for the Blaine County and Valley Adams Regional Housing Authorities.
"I got to experience both resort communities at the same time, and met a lot of mayors and city councilors along the way," David said. "At some point I decided I wanted to make a difference in local politics—that I might be OK at it."
David won by one vote the first time he ran.
"In Ketchum, every vote counts," he said.
And, according to David, every voice needs to be heard.
Right now, he doesn't think they are. Ketchum's under-35 age group isn't represented in city government or on nonprofit boards, he said—one thing he's hoping to change, following the example of fellow councilor Courtney Hamilton.
"You can't just blindly promote your own ideas," he said. "You need to understand the desires, needs and concerns of your constituents…I'd like to build on what Courtney accomplished in the last election. She got out there and created this coalition of young people—it really motivated me."
To help cater to this demographic, David proposes bringing more film screenings, multi-day music festivals and nightlife events into Ketchum. Events like the recent "Return to Send'er" movie screening at the Argyros.
"It was packed with people under the age of 35, which gave me a lot of hope," he said. "I was like, 'Wow, they're coming out of the woodwork.'"
The city shouldn't pay for it all, though. If it's a choice between events and infrastructure, the latter should win out.
"Our job is to set the table for big-time promoters to come and take the financial reins," he said.
Meanwhile, Ketchum must stem the migration of young, white-collar workers to Twin Falls and Boise. For David, the pattern comes down to a lack of housing inventory.
He outlined two ways to help people put down permanent roots in town: incentivizing long-term rentals, and building smaller units. But because short-term rentals have always been a part of the valley, David said it's not effective to ban Airbnbs and VRBOs, or to fight the state legislature.
Rather, city government should address the root cause of low inventory.
"The main reason we're in a housing crisis is the existing underlying zoning that has encouraged and incentivized larger, more expensive development," he said.
Ordinances can help shift the balance. Take parking: Lessening the requirement of developers to provide parking in the downtown "Community Core" district has already effected change, David said.
"I would much rather address where we're going to put some cars than where we're going to put people," he said.
To accommodate residents without assigned spaces, David said he would like to lift the wintertime overnight parking ban and improve walkability, minimizing the need to own a car.
"As a society we are moving towards smaller and fewer cars," he said. "But some sidewalks here are nonexistent. That's not good for mobility."
For David, it's all part of protecting what makes Ketchum special in the first place.
"We have easy access to incredible wilderness and little to no crime," he said. "We have one of the best school districts in the state, a state-of-the-art hospital—this place is great."
---
Jim Slanetz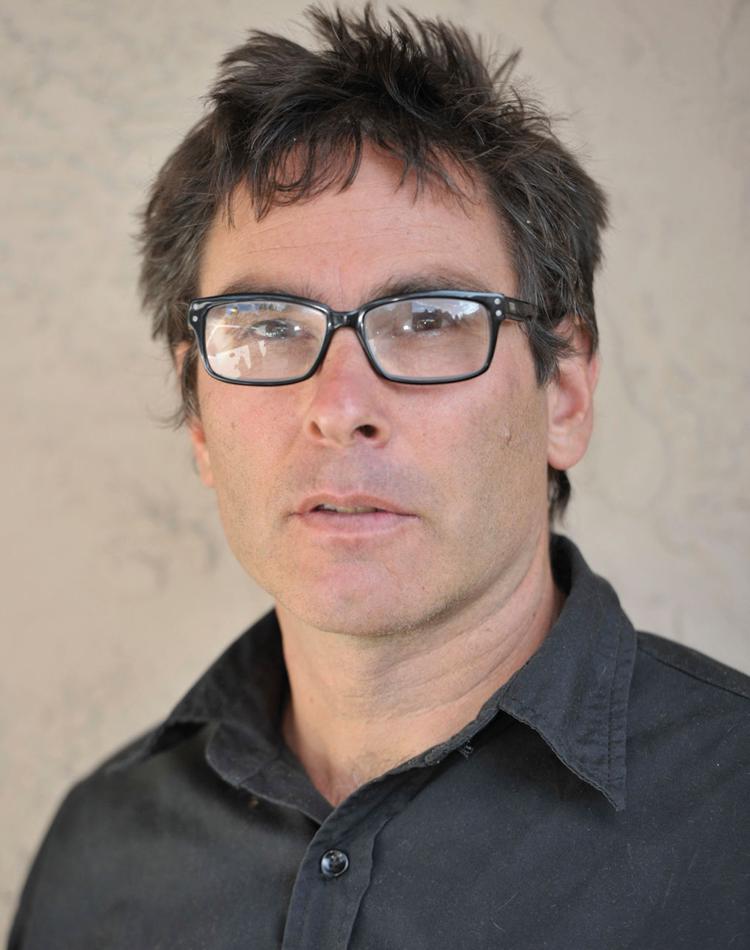 After receiving a political science degree from the University of New Hampshire, Jim Slanetz, 55, spent his post-grad years in Vermont, California, Massachusetts and Colorado.
Then, in 1988, Slanetz and his wife Karin came to Ketchum by accident. Their car broke down in Yellowstone, and someone happened to have a place to stay in the Wood River Valley. The rest is history: The couple founded the Board Bin snowboard shop that same year and continued to own it until 2018.
"I'm almost a local now," he joked.
Since arriving in Ketchum 30 years ago, Slanetz has observed two concerning shifts—a shrinking affordable housing inventory and a declining under-35 population.
"Contrary to what some people may think, we never really had a golden era of high real estate," he said. "Ketchum was never a full-on Victorian mining town like Wallace. By nature, we had more affordable housing here in the form of old mining cabins."
Slanetz said Ketchum's assets and weaknesses overlap. While the city hasn't exploded with development yet, he said, the threats of urban sprawl and exorbitant prices loom.
"We've done a pretty good job of maintaining a mountain feel here, but we don't have room for sprawl and we definitely don't need additional million-dollar condos," he said.
The lack of youth in town is tricky to mitigate, he said, though residents can help attract young professionals by adding above-garage apartments to their homes—or treehouses, as he's done—to bolster Ketchum's affordable-housing bank.
"Ideally we would have 30 percent more people under the age of 35, and our average age would be skewed down 10 years," he said.
To support the wellbeing of those in their twenties and thirties, Slanetz hopes to help implement an annual spring music festival and encourage more music venues in town. One example he gave was the now-shuttered Hot Water Inn, which hosted nightly and weekend concerts in Warm Springs.
"That was a big loss to the community—it was a shame that economic forces couldn't keep that going, because it revitalized the area," he said. "Now, Warm Springs has gone back to ghost-town status."
On other fronts, he'd like to offer more mentorship to aspiring entrepreneurs at the Ketchum Innovation Center and issue discount cards for bars and restaurants to those working in Ketchum 35 or more hours per week. But, service industry jobs "only go so far," Slanetz said. "The reality is that a lot of people's money is going towards rent, and the discount program could help mitigate other expenses."
The proposed Marriott Tribute hotel could provide more service-sector jobs. As a sitting councilman, Slanetz can't go into specifics of the application.
"It poses some real questions," he said. "Will it offer more opportunities and amenities for young people to enjoy? Are these service jobs really sustainable?"
Aside from ushering in more affordable housing, special events and white-collar jobs, Slanetz said he'd like to build on the city's bike-friendly community.
"I went a month and a half without a car and it wasn't a crisis," he said. "That's the beauty of this town—the post office, grocery store, and ski resort are all within a bike ride."
While Ketchum's walkability is a great asset, he also thinks those who depend on cars to get around should have decent parking options available to them. The 32-unit housing complex being constructed downtown, for example, could have obvious negative impacts on neighbors.
"At the same time, do we want to discourage a developer from putting in what we're looking for—more affordable housing?" he asked. "Sometimes, less desirable housing—as bad as that sounds—can actually be a solution."
---
Mickey Garcia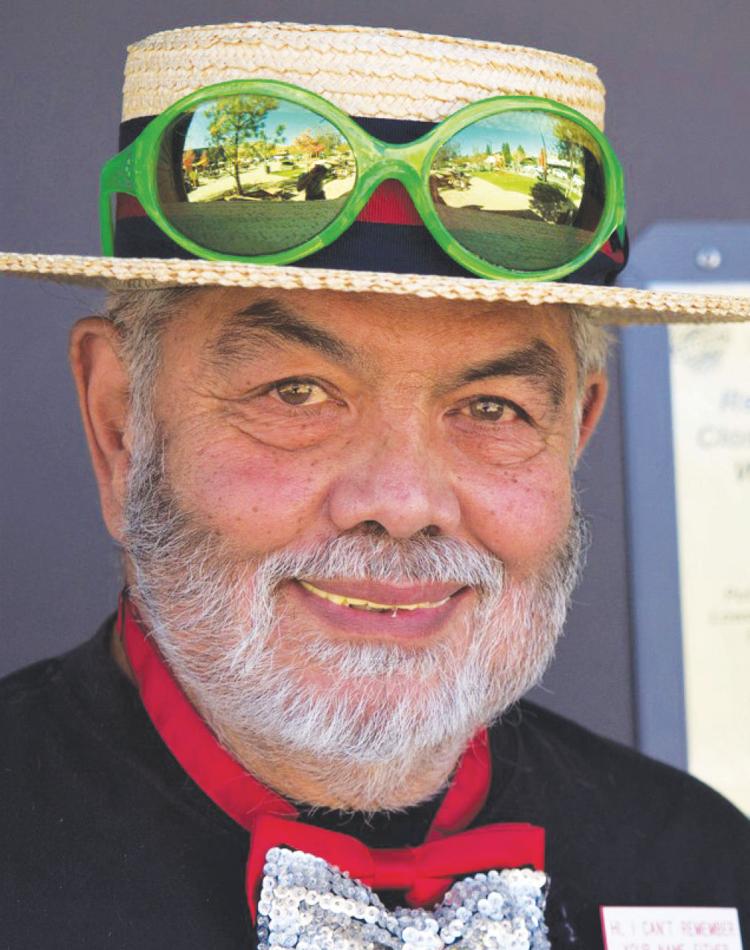 Mickey Garcia, 76, is a retired forester, electrical contractor, and Vietnam veteran who has one main goal: to build low income housing on all available city land.
He's equally to-the-point about why he's running for city council.
"I'm tired of blathering incumbents and baby boomers," he said. "I've had to live with baby boomers all my life, and to be honest they've been acting selfish in this community—pure and simple."
One thing he hopes to see in the community is less controversy over the proposed Marriott Tribute hotel, currently blueprinted for the southern entrance of town.
He said most, if not all, of the uproar over the hotel has been generated by residents close to retirement, and these individuals have had too much sway in city government.
"They think they came to paradise, and they don't want to see their paradise change," he said. "It's frustrating that the city is playing ordinance tricks at the bequest of these baby boomers.
"It's time we stop this crazy obstruction of development."
In his view, Ketchum has two options with new development: to build up, or contribute to sprawl. One way to build up, according to Garcia, is to add more residential dwellings in the light-industrial district.
"The height limits shouldn't be a problem," he said. "Some people will say, 'Oh, these buildings are blocking my view of the mountains.' Of course they are. But you're supposed to be driving your car down the highway, focusing on the road. Not looking at the mountains."
Garcia said that many in the community have tried to "save the land" and restore forests, but their efforts have been ineffective.
"Eighty-two percent of county land is owned by the federal government" he said. "If you're reasonable, you can see that we don't have to worry about saving the land—it's already been saved, it's accessible," he said.
He also voiced concern that environmentalism has become a "radical religion" of the left.
"Kids in our schools have been systematically brainwashed to believe there's a climate crisis," he said. "That is just not true."
Overall, Garcia said he would like to see additional recreational access to the Big Wood River, such as more kayak and raft launches. Mostly, though, he wants to tackle the stigma against affordable housing circulating among Ketchum's "rich, entitled" residents.
Garcia used three acronyms to illustrate the issues he sees in Ketchum: CAVE, BANANA, NIMBY.
"Citizens against virtually everything. Building absolutely nothing anywhere near anybody. Never in my backyard," he said.
To Garcia, the proposed hotel illustrates his point. Self-interest has long been a problem in Ketchum, he said, and he sees it whenever the city council has a construction project on the agenda.
"The baby boomers that came in said, 'It's too big, it's too ugly,'" Garcia said of a public hearing at the Limelight Hotel earlier this month. "There's no trust between the elite class and the city. When you go to City Hall meetings, how do people introduce themselves when they speak? 'I'm a taxpayer. I'm a property owner.' Listen to these people—in other words, they are saying they are rich, and the council should do as they say."
There aren't enough politicians standing up to the wealthy for Garcia's taste. As long he's on the ballot—and he almost always is—that's what he swears to do.
"I might be that one guy yelling in the wilderness, calling them out," he said. "But, at least there would be one person."
---
Jen Smith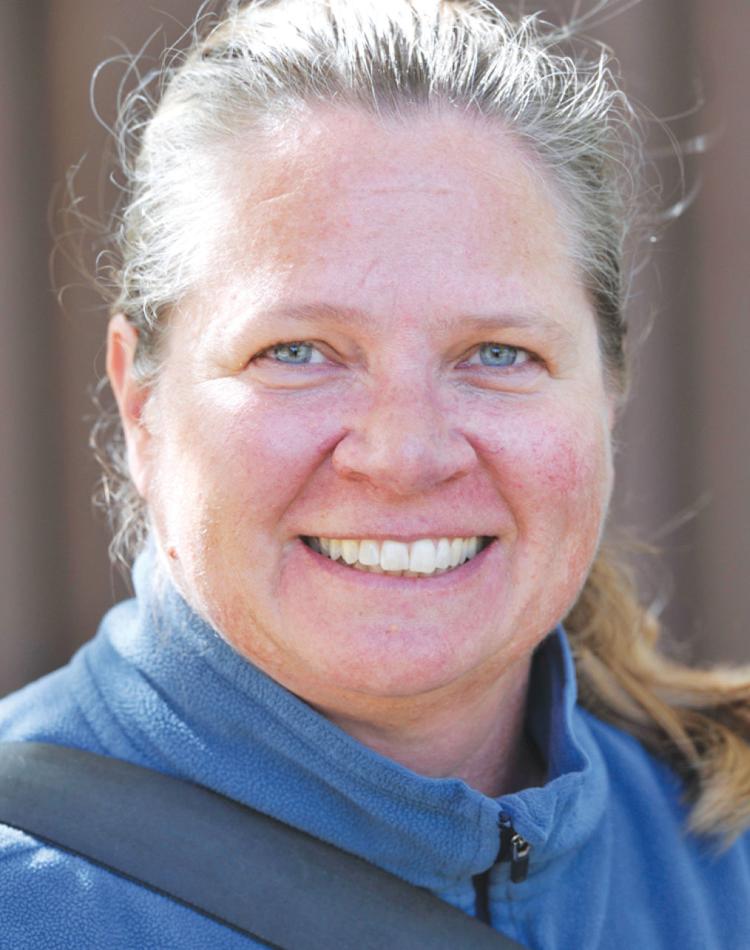 At 50, Jen Smith has 22 years of government experience and 18 years of nonprofit board service behind her.
She spent most of her formative years in Corvallis, Ore., where she received her bachelor's degree from Oregon State University in natural resource recreation management. After college, Smith lived in Santa Fe, N.M., for four years before moving to Ketchum in 2001.
It was Ketchum's natural beauty and benevolent, non-judgmental character that initially drew her in.
"My soul is governed by the sun, so after a four-year stint in northern New Mexico I joined friends and family in the Wood River Valley," she said. "This area has the perfect amount of sun, snow, rivers and mountains, and I love the unwritten 'live and let live' vibe."
As a certified municipal specialist arborist, Smith currently serves as Executive Director of the Sawtooth Botanical Garden, though her past positions have spanned a variety of fields.
From 2001 to 2015, she was involved with the Higher Ground adaptive ski program as a volunteer and, later, a board member. (Her wife, who is a disabled military veteran, is a recipient of the program's services.)
Smith also worked for the Ketchum Parks and Rec Department for nearly two decades, including a stint as its director. During that time, she spearheaded some large projects, like developing Ketchum Town Square.
"You can get a lot done if everyone sees a common goal and takes planned steps to achieve those goals," she said.
That experience informs her view of government, too. Smith said she'd apply a similar mindset by working with state legislators to deal with the challenges of the short-term rental boom in Idaho.
"We have three great legislators in District 26—Michelle [Stennett], Muffy [Davis] and Sally [Toone]—and we should work with them to communicate our dilemma to the state," she said. "Ketchum needs to stay ahead of the curve…we need to anticipate growth and change, and not succumb to it."
Overall, Smith is running to refocus Ketchum's efforts on public health, safety and welfare. Every decision the city makes should go through that three-phase filter, she said.
Take the Marriott Tribute hotel proposed at River and Main Streets.
"Traffic issues alone should have sent the project back to the drawing board," she said.
Or, the city's proposal to cut two Ketchum Fire Department positions via attrition from its fiscal 2020 budget. In her view, there were many other items that could have been reduced instead, and too much money going towards Ketchum's own marketing and communications efforts.
"That was unconscionable," she said. "I'm happy elected officials listened to the public and reversed that decision."
Rather than promotion, Smith said the city should focus on providing real-time public service announcements, especially in the case of another wildfire. If an emergency arises, she questions whether the city's current administration would be up to the task.
"We have wonderful fire and EMS personnel," she said. "But I'm just not too confident in our leaders' ability to function collaboratively under an [Incident Command] system."
The main thing Smith would like to restore, though, is public trust in city government. It should "behave as if it is one of us," according to Smith, "because it is, after all."
That means fair, open and honest communication.
"Lack of transparent access to city staff is an issue," she said. "If trust doesn't exist between city government and the constituency it serves, an unfortunate 'Us vs. Them' construct arises.
"There's no better way to quash rumors and innuendo than by simply walking your talk. Relationships among humans is hard work, but hard work sometimes reveals great reward."