The Blaine County School District's board of trustees will have three new members next year—and voters have a choice in one of them.
On Nov. 5, Amber Larna of Carey squares off against Bellevue's Alexis Lindberg to replace Trustee Ryan Degn in the south county's Zone 1 seat, the only contested trustee race on this year's ballot. They bring different backgrounds to the race, but they're pushing the same point: For the new board to work, communication will be key. Here's a look at both candidates, in alphabetical order.
---
Amber Larna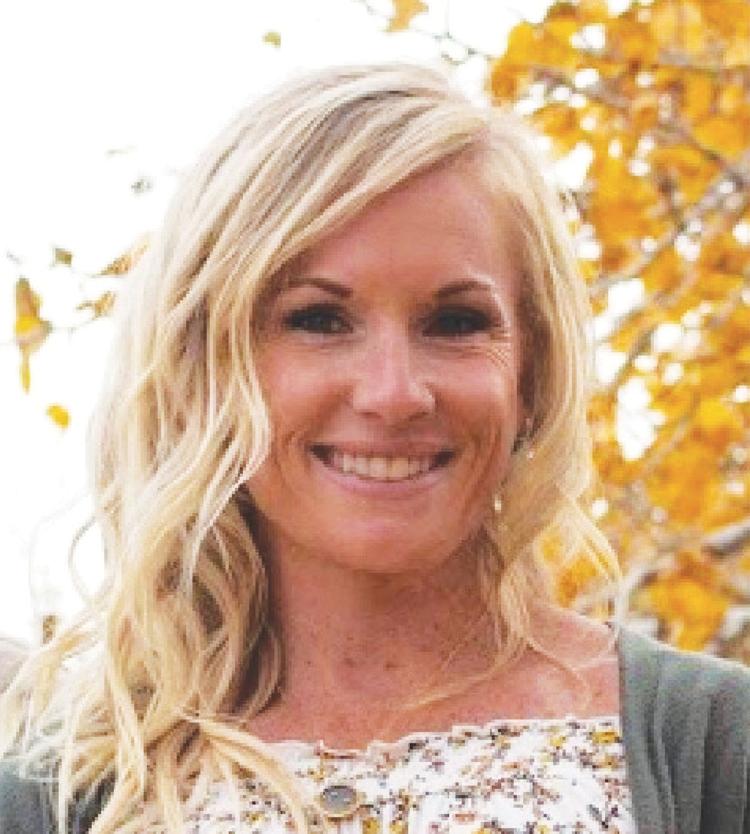 By her own admission, Amber Larna may not know politics. But she knows hustle.
Check the highlights on her resume: former head of the Drug Coalition, board member for Girls on the Run, contributor to the Carey-Picabo Chamber of Commerce, fundraiser for the Little Wood Library District, proud Carey School mom.
By day, she works for Idaho Power Co. and as a certified personal trainer. And, on Nov. 5, she hopes to add another title to the growing list, one that will further test her customer-service chops: Zone 1 trustee on the Blaine County School District's board.
The reason? Her commitment to kids is edging towards concern. And, in Larna's view, the school board isn't doing enough to address the issues, or bring its constituents together.
"Soon, our youth will be our community," Larna said. "If there's a gap, we need to fix it now. We all want good, healthy, inspiring education for our kids. But we're not working together on it."
Somewhere, good intentions break down, Larna said—and so does the civil discourse around it. She hopes that transparency, open communication and a little human understanding can get the community pulling in the same direction.
So, while Superintendent GwenCarol Holmes has served as a lightning rod for criticism, Larna thinks it's better aimed at her bosses, the trustees.
"Our schools are not just GwenCarol Holmes," Larna said. "A lot of people are upset at the administration, but accountability should always come back to the board. Responsibility starts at the board level—it has the right to vote yes or no."
Larna doesn't shy away from scrutiny. Rather, she wants to subject the school board to more by gathering more public input.
Take the proposed plant facilities levy. Larna thinks the district needs it, but is worried about taxpayers throwing money behind the curtain of budget documents and auditor's notes. The board needs to be clear where its money is being spent, through town hall meetings or plain-English memos. If something changes, it needs to explain that, too.
To Larna, the Finance Committee that drafted the recommendation is an example of the process working right. Citizens, teachers and administrators all worked together to build the plan, and now constituents are helping the board shape it.
"It's the board's responsibility to make sure things are communicated, but the community has a say, too," she said. "If you just post on Facebook, no one is going to take you seriously. Show up to meetings. Do something."
Larna sees a positive example at home in Carey. It's a small enclave, about as different from Ketchum as Ketchum is Boise. For her family, it works: Larna is happy with the education her teenage sons have received, and so are they.
Her small town has a unique perspective on what students need. Between former Chairman Shawn Bennion and current Trustee Ryan Degn, Carey has had a continuous presence on the school board for the better part of her kids' education. On Nov. 5, Larna hopes to keep that good run going, and make sure the quietest corner of Blaine County has a voice in its schools.
"My goal is to communicate to the board that it has the authority and responsibility to make policy to fit the community," she said, "and not the other way around."
---
Alexis Lindberg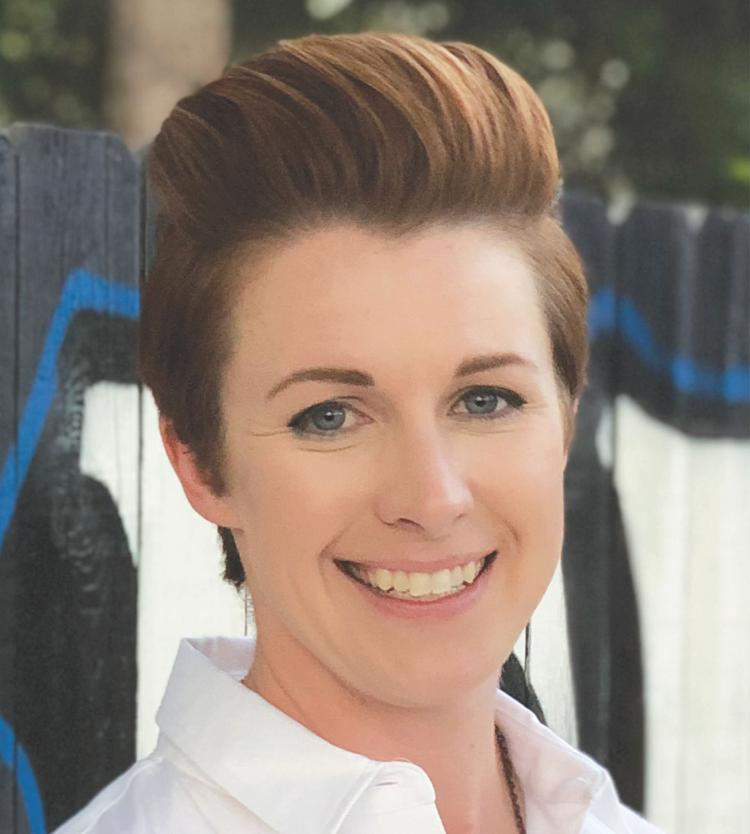 Alexis Lindberg has knocked on 500 doors during her campaign for the Blaine County School District's board of trustees. The main thing she's learned? Whichever candidate wins the Zone 1 seat faces a hard job ahead.
"One of the biggest challenges the new board will have is building trust with the community," Lindberg said. "Transparency is a huge concern."
That's what she hopes to bring to the position, along with the skills honed during her day job as a certified public accountant at Becker, Chambers & Co. in Hailey.
It's Lindberg's second go at the gig—recently, among the most regularly scrutinized in Blaine County—though her first campaign. She was one of two applicants to replace then-Chairman Shawn Bennion, who stepped down in 2018. Bennion's seat ultimately went to Trustee Ryan Degn, an electrician from Carey. Degn isn't seeking re-election, but Lindberg learned from his successful pitch to the board last fall—and from nearly a year afterward tracking the trustees in anticipation of her 2019 run.
She doesn't come from the trades, like Bennion or Degn, but she doesn't think all students need to go to college, either. Lindberg backs the district's vocational training programs popular among south county kids. In the nearly 14 months from her first interview, she's adopted a more wholistic view of schooling, and of what students should get from the BCSD.
"I don't support a one-size-fits-all approach with our education," she said. "I think we have to find ways to adapt to all students, and do that as a district by supporting our teachers in that effort, and providing them the resources they need."
That doesn't just mean computers and classrooms—though Lindberg does support the district's proposed plant facilities levy. It means listening to what they have to say. Teachers, Lindberg said, feel shut out of board-level conversation, to the detriment of morale, and, down the line, student success.
"I think they're the best resource we have," Lindberg said, "because they're interacting with the students every day."
Her supporters think she has the right message, and the right makeup, for the job. Lindberg was picked by a citizen search committee driven by parents and school board watchdogs who began looking for trustee candidates in February. Former County Commissioner Len Harlig is among the crew in Lindberg's corner, swayed by "her financial background, her poise and her willingness to serve the community."
"The more time I spend at board meetings and other BCSD-related activities, the more I understand that changes need to take place to restore the public's trust and respect for education and for our school district," Harlig said. "I'm supporting Alexis because she has the skill sets necessary to participate in the needed changes, and the financial knowledge to help meet the challenge."
For her part, Lindberg hopes to enlist the public's help to do so. She wants to make meetings more efficient, and open regular, informal town halls to make the board more accessible. Most of all, though, she wants to get to work.
"We're here for a purpose," Lindberg said. "We need to fix this. I'm positive I can help us fix it."