Sun Valley resident Don Lappin has filed to run as an independent for the District 26 Idaho Senate seat, which represents Blaine, Lincoln and Jerome counties.
The seat is currently held by Sen. Michelle Stennett, D-Ketchum, who announced in February that she would not seek re-election.
Lappin, who retired from AT&T, said he has always been a political activist. After putting together a resume, he believed that his experiences had qualified him for a run at political office.
"I was bitten by the bug," Lappin said. "When I heard that Michelle Stennett was not seeking re-election—although it broke my heart—I felt we needed to fill that void."
Lappin, a lifelong Democrat, filed as an independent to allow him to stick to his own platform and better reach his constituency. He said it would also enable him to bring forth new, potentially controversial ideas.
Lappin believes that independent ideas can bridge the gap of political differences in the district and that the recent redistricting will benefit his Senate run.
"There is definitely a different range of opinions between the northern part of the district, being concerned with tourism and agricultural ideas, and the southern part, agriculturally based and more Republican," he said. "[Redistricting] pretty much balances out the Democrat and Republican votes, and I think it is a good idea for an independent platform."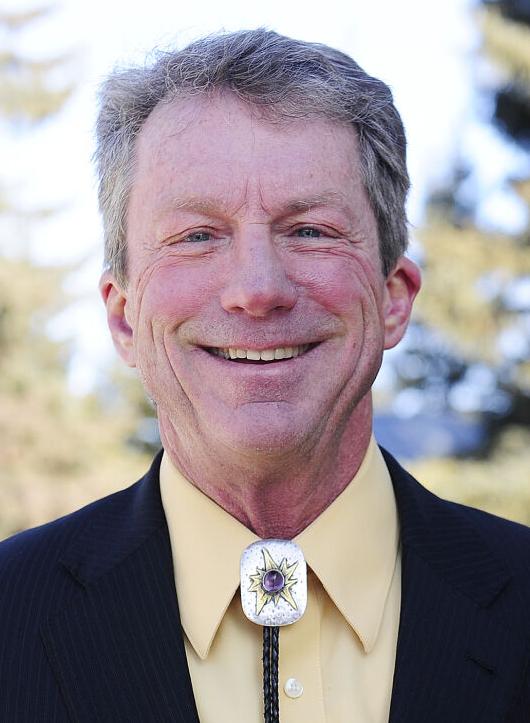 In the past, District 26 has comprised Blaine, Camas, Gooding and Lincoln counties. The state redistricting process joined Blaine County with its two neighbors to the south, Lincoln and Jerome counties.
In order to connect with his constituency, Lappin plans to visit parts of the district where people might not know him and engage in healthy political discourse, he said.
"I plan on finding common ground," he said. "I plan on doing a lot of campaigning in Jerome and Lincoln counties in order to really introduce myself. I've been in Blaine County for 20 years, and plan on using a soap box as an educational prop, for voter registration and to entice people to voice their opinions."
When he goes to the agricultural southern portions of the district, Lappin hopes that listening to the needs, opinions and thoughts of the voters will best foster finding the common ground he seeks. He hopes that it will help people express their political beliefs, even if they have never had the opportunity to do so before, he said.
Lappin looks to solve a regional water shortage, help solve an ongoing housing shortage, address climate change and to bring the people of the district together, he said.
"I'm a purist when it comes to American Democracy," he said. "A government of the people, by the people and for the people."
Lappin is in a contested Senate race with Republicans Laurie Lickley and Eric Parker, and Democrat Ron Taylor.