Friedman Memorial Airport recorded more takeoffs and landings in 2021 than it has since 2013, according to a Tuesday report from airport Manager Chris Pomeroy.
Last year, Pomeroy said Friedman's air traffic control tower logged around 29,100 takeoffs and landings from both private and commercial aircraft. That was up about 20% from 2020 and 18% from pre-pandemic operations in 2019, he said, when the airport recorded around 24,580 takeoffs and landings.
The most recent year to surpass 2021 in terms of operations was 2013, when the airport saw a total 32,140 takeoffs and landings, he said.
Pomeroy reported that operations in December "pared back a bit" compared to 2020, however, ending about 2% down year-over-year. Some of that was due to heavy, ongoing snowfall in the Wood River Valley over the holiday season. COVID-related crew shortages and weather challenges at other airports also led to "fewer than 10 flight diversions, but several" commercial flight cancellations in December, he said.
Pomeroy said December diversion and cancellation statistics weren't available as of Tuesday—"everyone's been super busy trying to get through this holiday crunch," he said—but according to Friedman's website, 19 flights were cancelled between Dec. 26 and Dec. 30.
"What I can tell you is several of those cancellations, in fact a majority, were attributable to weather and other disruptions [outside of the area]. Seattle, Chicago and Denver got hit with weather issues and were contributors," Pomeroy said. "Also, as I'm sure you've been hearing, crew shortages throughout the system primarily due to COVID impacts were a factor."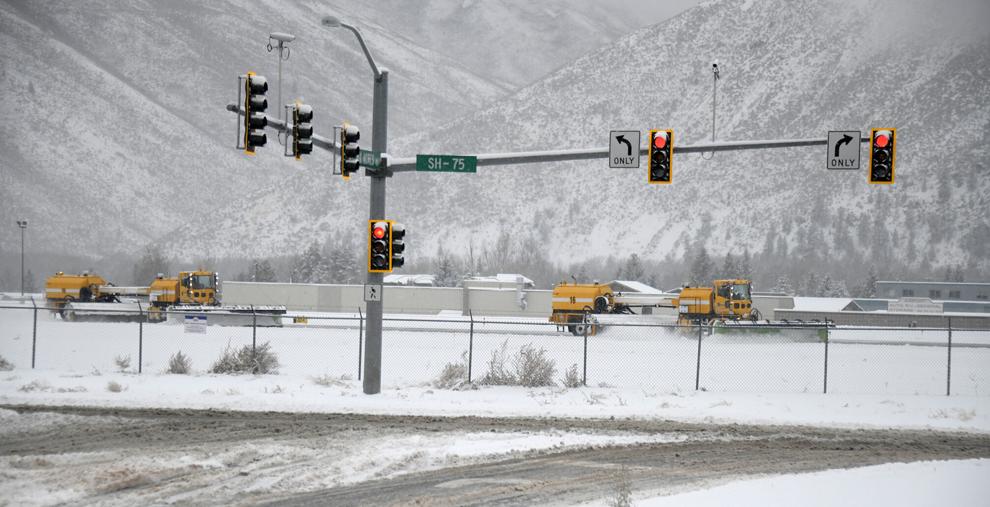 On the bright side, Pomeroy said Friedman Memorial Airport has reaped enormous benefits from its revised instrument approach procedure for E175 regional jets used by Delta and United airlines, which went into effect in December 2020.
While the old landing approach required clouds to be at least 1,600 high with a visibility range of over 3 miles, the new approach requires clouds to be only 343 feet above the runway with 1-mile visibility. It also allows for more curving inbound flight paths, while avoiding high-terrain points.
Pomeroy said the new technology—the culmination of a two-year partnership with SkyWest Airlines and Flight Tech Engineering—"saved" 50 Delta and United flights from cancellation or diversion just last month.
Between its debut on Dec. 3, 2020 and Dec. 31, 2021, the technology "saved" 133 flights—news Pomeroy considered "very satisfying."
"The approach is clearly doing is job," he said Tuesday. "The customer experience has certainly upped its game and flight interruptions have been really been at an all-time low for us."
Fly Sun Valley Alliance Executive Director Carol Waller agreed.
"There were issues all over the country with holiday travel and we got some of that here at Friedman, too. But I do believe that we had plenty of flights make it in in weather where without the new approach procedure, they wouldn't have made it in," she said, adding that she was optimistic about winter bookings in January and February.
Pomeroy took a moment to commend the airport operations team for working through an "extremely challenging" December.
"Our ops team worked 10 days straight, 12-hour shifts per day. There was not a time when the runway was not in good condition, as we can't have more than one-eighth of an inch of snow on that runway," he said. "During the Christmas Day storm, our guys were battling 2 to 3 inches per hour.
"That's an outstanding achievement."