The economic impacts of the COVID-19 pandemic have reached far and wide—but the hospitality industry was hit especially hard. Most people stopped traveling, leaving businesses from hotels to cafes and bars seeing their numbers dwindle. Many stopped eating out, leaving restaurant operators wondering if take-out orders could offset the losses of in-house sales. Businesses that rely on face-to-face encounters could not use video conferencing to provide their services.
Now, as the pandemic continues to slow and people return to pre-COVID routines, the industry is on a solid comeback. Americans are traveling again. Restaurants are returning to full seating capacity. Resorts are seeing their rooms, eateries and spas fill.
In the Wood River Valley—a place where tourism largely drives the economy—the story is no different. Positivity abounds. Owners and managers of tourist-facing businesses are expecting a very busy, successful summer. For many, it's the culmination of the ongoing rebound from the COVID-19 slump.
One of those optimistic business operators is Steve Lentz, founder and owner of Ketchum-based Far and Away Adventures, which conducts high-end river expeditions on the Middle Fork of the Salmon, Bruneau and Owyhee rivers, all in Idaho.
"Our company is at 100% capacity for this season, and that's unheard of," Lentz said, as Far and Away's first trip of the season was running down the Middle Fork in late May.
Tim Johnson, director of sales for the Limelight Hotel in Ketchum, was equally positive about the summer season.
"I think we're all going to be very busy in the hospitality industry this summer," he said.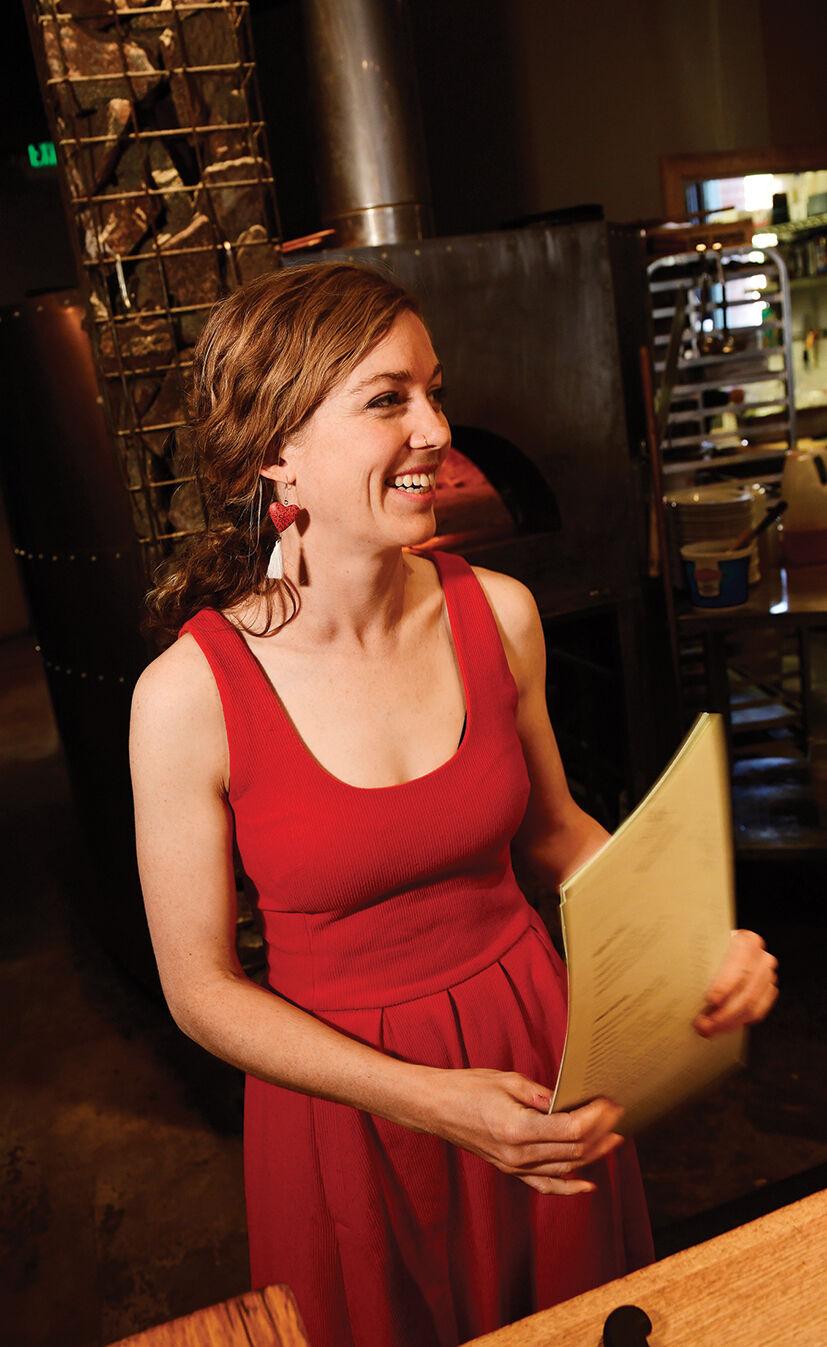 Adelaide Smithmason, general manager of Enoteca restaurant in Ketchum, said momentum has been building as the recovery from the pandemic continues.
"It's been so busy, it's kind of unbelievable," she said in late May, when many businesses typically experience "slack"—the tourism lull between the summer and winter seasons. "It feels like everyone is celebrating. It seems like people are so happy to be going out again."
However, Smithmason said, getting through the pandemic was not easy.
"It was like a whole new level of stress," she said.
At Enoteca, business dropped at the height of the pandemic last year, Smithmason said. Restaurants were forced to temporarily close. When they reopened, she worked to ensure the doors stayed open to keep her staff employed but for long periods had to operate at limited capacity. Not as many tables filled the Main Street restaurant known for its Italian-influenced dishes. The number of seats at the bar varied, with spacing to keep people farther from each other.
Alongside the downturn in business came other challenges. Heightened sanitation practices had to be employed. The city adopted a mask mandate that applied to her cooks and wait staff but exempted people while eating or drinking. Sometimes, she was short on staff; if an employee felt sick, they had to observe safety protocols.
At the same time, opportunities arose, Smithmason said. The restaurant enhanced its "to-go game." The entryway was remodeled. She updated the wine list.
Eventually, business started to pick up. The restaurant was very busy last winter, Smithmason said, and didn't slow until ski season ended, though the downturn was not severe. Spring "slack" was short. In May, business revved up again and the city's mask mandate was lifted, allowing staff to work without masks and "smile again" at customers. The phone line is ringing for reservations, which are strong for summer dates. A local staffing shortage is a concern, but Smithmason said she hopes the restaurant will operate through the summer at pre-pandemic levels.
"It feels like there is more of a peace between everyone," she said. "It's really, really nice."
For Lentz, things were different during the pandemic. Business in 2020 for Far and Away was very good, he said, with the peak summer season passing with "flying colors."
"It turned out last year that the wilderness was a pretty good place to isolate," he said. "We came through the season in great shape."
Lentz enacted numerous health-safety measures, including requiring masks while people were in transit to and from the wilderness and testing guides for COVID-19 on a weekly basis. Though it is always preached and practiced on the trips, hand washing was emphasized. The multi-day expeditions sought to get people to the "hidden parts of the river" and to give customers a more "private experience" during which they might not interact with others as much as before the pandemic. Guides ensured clients had the same personal gear—including tents—throughout the trip, a practice that was enhanced.
During the pandemic, Far and Away had an uptick in charter reservations and fewer trips in which individual, smaller groups or singles were mixed. Clients came from across the country, though many had the common denominator of wanting to experience the beauty of nature, co-owner Annie Lentz said. Some were part-time residents and people who had recently moved to the Wood River Valley from cities, she noted.
Because business was so strong for this year, Lentz added more trip dates. Travelers generally can't go to Europe, he noted, so more are seeking adventures in the United States. They want to see "the special spots right here in America," he said. People have already been calling to inquire about trips in 2022 and 2023.
"We're feeling fortunate all the way around," Lentz said. "We feel the future is going to be very bright."
At the Limelight, Tim Johnson said business varied during the pandemic. June, July and August of 2020 were "pretty far off the pace," he said. Ketchum was busy, he noted, but the crowds were likely due to an influx of second-home owners and new homeowners. September, October and November—the months of the other "slack" season—were very good.
"It really picked up later into the fall," Johnson said.
December was down some 8-10%, he said, while January, February and March "really came back strong." March and April almost reached the pre-pandemic sales levels from 2019.
"People have really started to travel again," Johnson said.
Still, things changed during the pandemic, he noted. Group sales dropped substantially and most business was from individual travelers. People were booking reservations much closer to their travel dates. Weddings were canceled. The hotel observed new spacing and cleanliness protocols, the latter of which will remain in place. The slack seasons have been less pronounced.
"This has not been easy for anyone," Johnson said.
Looking ahead, business should be strong, he said. Bookings for the summer have matched 2019 levels. Groups and wedding parties have started to make reservations again, for the summer and more so for the fall—though some are smaller than before the pandemic. This summer could be one of the busiest the Limelight has had, he said.
"You can see the momentum coming," he said.
Adding to the optimism, Johnson noted, is the return of the large Allen & Co. tech, business and media conference in Sun Valley, after a hiatus last year because of the pandemic—as well as some other major summer events. In addition, forecasts for business in mountain towns across the West are bullish.
"All of the mountain destinations have seen the same dynamic. They're coming back strong," Johnson said. "Mountains are where people want to be."
Like Smithmason, Johnson said staffing is a "challenge," largely because of a lack of affordable housing. The shortage was exacerbated because prices of rentals and real estate surged during the pandemic. Nonetheless, he believes "it's going to feel like a normal summer," with visitors enjoying the beauty of the Wood River Valley, and live music playing at the Limelight.
"We're excited," he said.
Smithmason said she thinks business will be better overall than in the past. Ketchum "has been discovered," she said.
In reflecting on the COVID-19 pandemic, Smithmason said it wasn't all bad. People came together to get through the tough times, she said, displaying abundant care and compassion.
"It was amazing to see the amount of love in the community," she said. "We live in a really, really amazing place."