Idaho's senior health administrators warned this week that the ongoing surge in COVID-19 cases and illnesses is having an increased impact on children.
The trend comes as Idaho health-care facilities continue to operate under crisis standards of care, an allowance from the state to delay care for patients or treat them using sub-standard protocols. The crisis standards were implemented in mid-September because numerous hospitals were operating at or beyond their capacity.
In an Idaho Department of Health and Welfare media briefing Tuesday, Dr. Kathryn Turner, deputy state epidemiologist and chief of Idaho's Bureau of Communicable Disease Prevention, said the number of children getting infected with COVID-19 "has skyrocketed."
"Weekly case counts among children are increasing more rapidly than our case counts among adults," she said.
Infections among Idaho children—residents younger than 18—have reached record highs in recent weeks and now account for 20% of all new cases, Turner said. The number is much higher than at this time last year, she said.
In a surge of cases last winter, the number of infections in children peaked in mid-December at just over 1,100 cases recorded in one week, Turner said. That record fell during the last week of August, when just over 1,300 cases were recorded, she said. Last week, the number climbed to nearly 1,700 cases reported among children.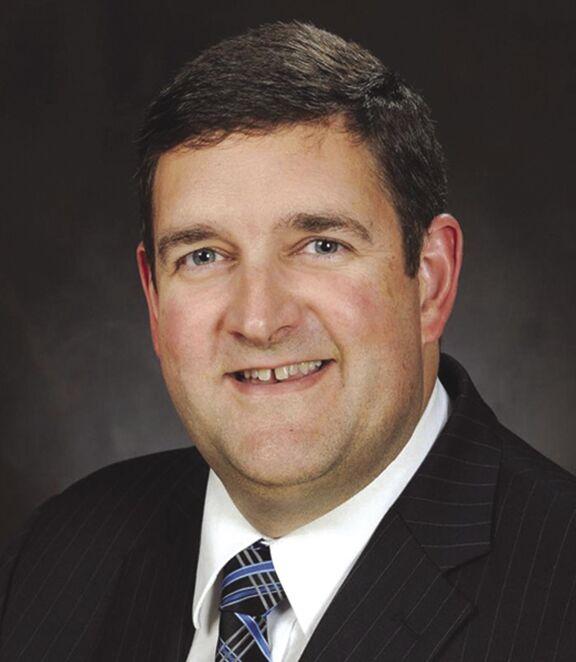 The rise in infections has led to an increase in the number of pediatric hospitalizations. About 200 Idaho children have been hospitalized since the start of the pandemic, she said, even though COVID-19 illness in children is often less severe than in adults. Some have suffered from post-infection inflammation in the heart, lungs, kidneys and brain, requiring treatment in an ICU.
"While it's true that the risk of severe illness among children may be rare, the risk is not zero and it's important to reduce the risk of transmission to children or among children," she said.
Adults can help reduce transmission by getting more children vaccinated, keeping them home if they are ill, and encouraging the mitigation measures of mask wearing, washing hands and keeping distance from others in public places and social settings, Turner said. Currently, only people ages 12 and older are eligible to be vaccinated against COVID-19.
Dave Jeppesen, director of the Department of Health and Welfare, said many hospitals in Idaho are still operating beyond capacity.
"The number of COVID-19 patients continues to exceed the health-care resources available, and we see that in our hospitalization data," Jeppesen said. "The hospitalization numbers continue to set record highs."
Last week, there was an average of 757 COVID-19 patients hospitalized in Idaho, he said. That number peaked on Sept. 24, when 793 COVID-19 patients were being treated in 47 different health-care facilities.
The number of COVID-19 patients being treated in Idaho ICUs has also been setting records, with a record high average of 202 last week, Jeppesen said.
"We expect these numbers to continue to increase," he said. "We do not see where this is going to turn around just yet."
On Wednesday, the state recorded 1,684 new COVID-19 cases, bringing the total during the pandemic to 255,417. Of those, 2,780 have been recorded in Blaine County.
Elke Shaw-Tulloch, the state administrator of public health, said the state is offering financial and staffing support to Idaho hospitals and schools, including grants to many school districts for COVID-19 testing.
The lingering pandemic has by now impacted most Idahoans in one way or another, she noted. A family member who is a health-care worker recently told her about seeing a non-vaccinated COVID-19 patient on a ventilator die and be zipped into a body bag, she said.
Shaw-Tulloch reads the names of all the people who die from COVID-19 in Idaho, she said, to recognize them as individuals, not statistics. The number of COVID-related deaths in the state climbed to 2,854 on Wednesday.
"I see that they're getting younger and … are predominantly unvaccinated," Shaw-Tulloch said.
Reading the names is troubling, she said.
"I worry every single day about the potential of seeing a child's death notice because perhaps they were too young to get a vaccine or had underlying health conditions that prevented them from getting a vaccine," she said, fighting back tears. "I worry every single day that we have not done enough as a society to protect our loved ones from needless suffering and we let a narrative prevail that does not support vaccines and public-health mitigation measures."
Paula Kellerer, superintendent of the Nampa School District in southwest Idaho, said a rise in COVID-19 cases and positive tests has prompted some temporary closures of elementary schools in the region. There is a shortage of substitute teachers, and many students are not attending school regularly, she said.
"We have mourned the loss of colleagues and loss of staff members and parents of our students this year," Kellerer said.