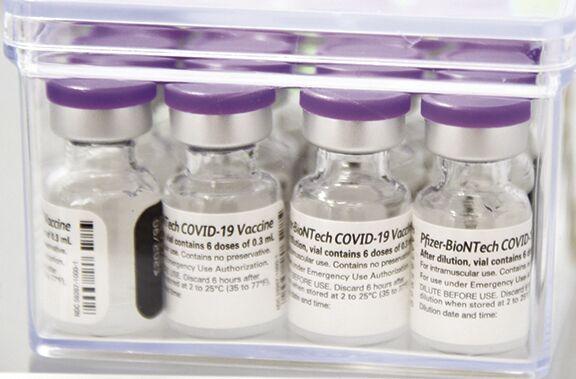 The ongoing surge in COVID-19 cases and related illnesses in Idaho have pushed health-care systems to capacity and beyond, prompting response measures never before taken in Idaho, the state's top health administrator reported Tuesday.
Dave Jeppesen, director of the Idaho Department of Health and Welfare, told reporters in an online media briefing that Idaho has set record highs in the last week in the number of patients hospitalized for COVID-19, the number requiring care in an ICU and the number requiring ventilators for severe respiratory distress.
And, Jeppesen said, the surge is likely to continue across the state.
"We expect these numbers to get worse in the coming days and weeks," he said.
The situation is most dire in northern Idaho, Jeppesen said, where the department has implemented its Crisis Standards of Care Plan, a set of guidelines for health-care facilities to operate in a disaster that limits their ability to provide normal care. The plan allows providers to use below-normal standards, permitting them to defer some care, transfer patients they can't treat and add beds in unconventional spaces, such as conference areas.
Idaho has set numerous records in recent days for COVID-19 hospitalizations and ICU admissions. The number of hospitalizations peaked at 578 on Sept. 5, while the number of COVID-19 patients in an ICU has hovered around 170 over the last week. On July 4, the numbers were 80 and 20, respectively.
More than 99% of COVID-related hospitalizations are for unvaccinated people, Jeppesen said.
The St. Luke's Health System—which serves much of southern Idaho and parts of eastern Oregon—is operating "on the brink" of requesting Crisis Standards of Care, Joy Prudek, public relations manager for St. Luke's Wood River, told the Express. The system is under heavy pressure from high numbers of patients and high demand for ICU beds, she said.
At St. Luke's Wood River, about half of the scheduled elective surgeries have been delayed to free up staff for other duties. The hospital south of Ketchum started accepting transfer patients Tuesday, when two people needing hospital beds were brought in—with their consent—from Twin Falls, Prudek said.
Dr. Robert Scoggins, chief of staff for critical care at Kootenai Health in Coeur d'Alene, said that health system experienced a rapid increase in COVID-19 cases in the last month. It has converted post-surgery beds to ICU beds and has moved some medical services into a conference center. He is seeing more young patients who are sick with COVID-19, he said, and some are dying.
In Blaine County, the COVID-19 case rate has dipped some in recent days, but remains elevated compared to early June, when it stood at zero for several days. The county's seven-day moving average of cases per hypothetical 100,000 residents was 23.6 on Wednesday, down from a high this summer of 32.9 on Sept. 5.
Blaine County has recorded 2,610 COVID-19 cases since the pandemic started and 20 deaths have been attributed to the disease. One new death in Blaine County—of an unvaccinated man in his 80s with underlying health conditions—was recorded recently but additional details were not publicly available.
On Wednesday, the South Central Public Health District was monitoring 132 confirmed and 19 probable COVID-19 cases in Blaine County.
Statewide, 229,597 COVID-19 cases have been recorded, including 1,504 new cases on Wednesday. The state has attributed 2,426 deaths to COVID-19.
Jeppesen said vaccination against COVID-19 is the "real answer" to ending the surge and the pandemic.
"The vaccines work," he said.
Statewide, 49.4% of residents ages 12 and older are fully vaccinated, the Department of Health and Welfare reported Thursday.
Blaine County has the highest vaccination rate of all counties in Idaho, with 83% of eligible residents fully vaccinated. An additional 8% of eligible residents have received one dose of a two-dose series, the department reported.