With bills to lift certain COVID-19 restrictions, limit the power of public health districts and end Idaho's statewide emergency declaration making their way through the Legislature, Gov. Brad Little on Friday accused state lawmakers of playing "political games" in a pandemic.
In a live virtual statement, Little denounced "harmful" efforts by legislators to end the state's emergency declaration and to spread misinformation about the order.
"We are so close to returning to normal," Little said. "But that success is threatened by the actions taking place in the Legislature right now."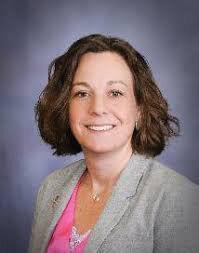 There are two measures moving through the Legislature that would end the emergency declaration order in place since March, one originating in the House, the other in the Senate. Under House Concurrent Resolution 1, Idaho may not be able to receive federal FEMA funding in the pandemic; Senate Concurrent Resolution 101 aims to let Idaho continue receiving such funding, but could ultimately cost taxpayers millions of dollars, Little warned.
Ending the emergency order would also prevent the Idaho National Guard from continuing to assist in the state's COVID-19 response, Major Gen. Michael Garshak, adjutant general of the Idaho National Guard, said in the same press conference. An emergency declaration order must be in place for the Guard to assist with disaster situations for more than 72 hours, Garshak said.
"A moment like this, just as the Guard begins distributing and administering the vaccine, it is not the time to stand down," Garshak said.
The Senate resolution passed out of the Senate State Affairs Committee and was put on hold by the full Senate until Wednesday, Jan. 27. The House resolution had not yet passed out of the House State Affairs Committee as of press time on Tuesday.
Meanwhile, other bills to limit COVID restrictions are making their way through the Statehouse. House Concurrent Resolution 2, a measure to lift the current statewide restriction on gatherings of more than 10 people, was passed 55-15 by the Idaho House of Representatives on Monday. The measure passed largely along party lines, with Democrats including Rep. Sally Toone, D-Gooding, and a stand-in for Rep. Muffy Davis, D-Ketchum, voting against the measure and a majority of Republicans voting in favor.
The resolution will now to go the Senate.
Also on Monday, Rep. Megan Blanksma, R-Hammett, introduced a bill to limit the powers of public health districts. Blanksma's bill would give county commissioners the power to veto a health district board decision, would reduce the penalties for violating public health laws and would limit an isolation or quarantine order issued by a public health district or the state to 30 days, though a city or county could extend such an order if it wished. The bill would end all such existing orders that have been in place for 30 days or longer.