The Hailey Police Department has received a rising number of complaints about residents and employees failing to comply with the city's indoor mask mandate, tying up department phone lines and consuming valuable resources, Police Chief Steve England told the Express this week.
Most non-compliance is coming from employees in the city's restaurant and retail sector, he said.
The Hailey City Council previously enacted an emergency health order on Sept. 14 requiring masks in public. The order specifies that all residents and visitors over the age of 5 must wear masks, bandanas or face shields in indoor public spaces—grocery stores, retail floors and post offices, for example—and outdoor settings where social distancing is not possible.
Exceptions apply to people outside spaced apart 6 feet or more, people eating or drinking at a restaurant, anyone undergoing a medical procedure involving the face and anyone participating in an athletic event.
Under the order, establishments themselves are not legally required to enforce the mandate with signage.
England said he believed the order's lack of publicity has led to confusion and, in some cases, hostility.
"I do think more signage, more awareness when people are entering public businesses would set the tone for more compliance," he said Thursday.
On Tuesday, England issued a statement regarding mask compliance on Facebook, taking little time cutting to the chase.
"Let me make something very clear. Your Hailey Police Department is not interested in being the 'mask police,' as we have a plethora of other complaints and concerns we constantly stay committed to and focused on," the chief wrote. "However, the Hailey City Council unanimously voted in favor to reinstate the mask mandate … as Hailey police officers, we swore an oath to support all laws, which include the ordinances of the city of Hailey.
"Simply put, if push comes to shove, we will enforce the Public Health Order that was voted into place by our duly elected officials. Please do not force our hand on this issue."
On Sept. 13, England told councilmembers that his department
would "not be authoritative with [the mandate], but educate" the public.
"Our initial goal, as with the first time this same type of order was in place [in July 2020], was to educate people and attempt to gain compliance in that manner," England stated Tuesday. "However, we are now two weeks in with the current order and I question if our educational goal is effective anymore."
Since Tuesday's social media post, England said his department has not seen an increase in complaints.
"I'm hoping that means that more people are adhering to the order," he said.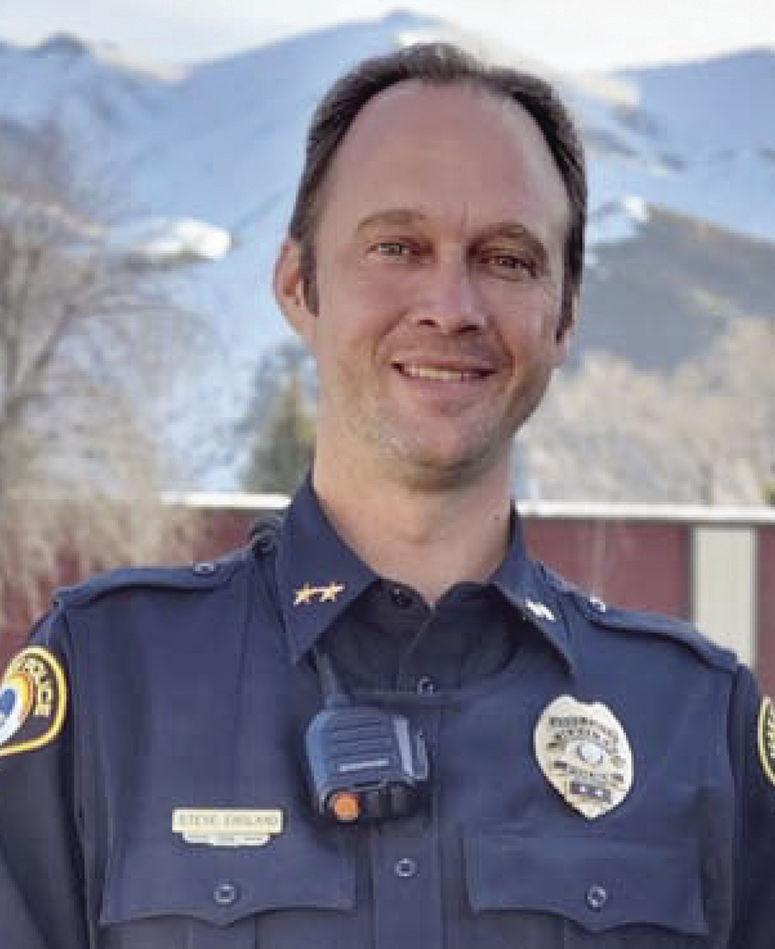 The post also elicited backlash and even comments threatening violence, which were promptly removed by the HPD, England said. Other comments expressed indignation.
"Keep your communist ideas to yourself. You should be fired for the very threat of enforcement," one commenter wrote.
"Disobey. Cost this department as much time and resources as possible," another wrote.
On Monday, Sandpoint-based Health Freedom Defense Fund along with five Valley residents—Ryan Blaser, Michelle Sandoz, and Emily Knowles of Hailey, Barbara Mercer of Blaine County and Kendall Nelson of Ketchum—filed a complaint with the city and Mayor Martha Burke demanding a jury trial and seeking declaratory and injunctive relief from the mask ordinance. The group's suit argues that masks "deprive users of oxygen and raise carbon dioxide in the body," among other claims that have been continually countered by leading health experts.
"The Mask Mandate … constitutes a grand medical experiment, and forcing every person in a public place in Hailey to wear a face covering constitutes a violation of international law, federal law, and Idaho law, all of which prohibit human experiments absent informed consent," it states.
Ketchum, Sun Valley, Bellevue, Blaine County and the Blaine County School District also have similar mask policies in place. In Hailey, councilmembers will revisit the city's health order on Oct. 12 at 5:30 p.m., at which point they will have the option to potentially tighten or loosen requirements.
England said he'd "just like to make it to the October council meeting" without continued resistance.
"All we ask … is that you abide by all of the current local laws that are in place," he wrote on Tuesday, "and at this current time, those laws include the wearing of facial coverings while in specific places as outlined in the public health order."