Mayor Martha Burke ended Hailey's indoor mask mandate on Friday, about a month after Ketchum and Sun Valley phased out their respective mask requirements and one day after a federal judge dismissed a lawsuit challenging the city's rule.
The mandate would have expired in mid April.
Burke's new health order issued on March 11 makes masks optional in the city. It states that going forward, Hailey will rely on the CDC's new "COVID-19 Community Level County Check" web page for guidance rather than the South Central Public Health District's tiered risk-assessment model.
The CDC's "County Check" tool determines risk level based on hospital bed usage, hospital admissions and case counts, according to the CDC. As of Friday, Blaine County was displaying a "medium" level of virus transmission.
"If one is at high risk for severe illness, that person should talk to their health provider about whether they need to wear a mask and take other precautions," Burke's new order states.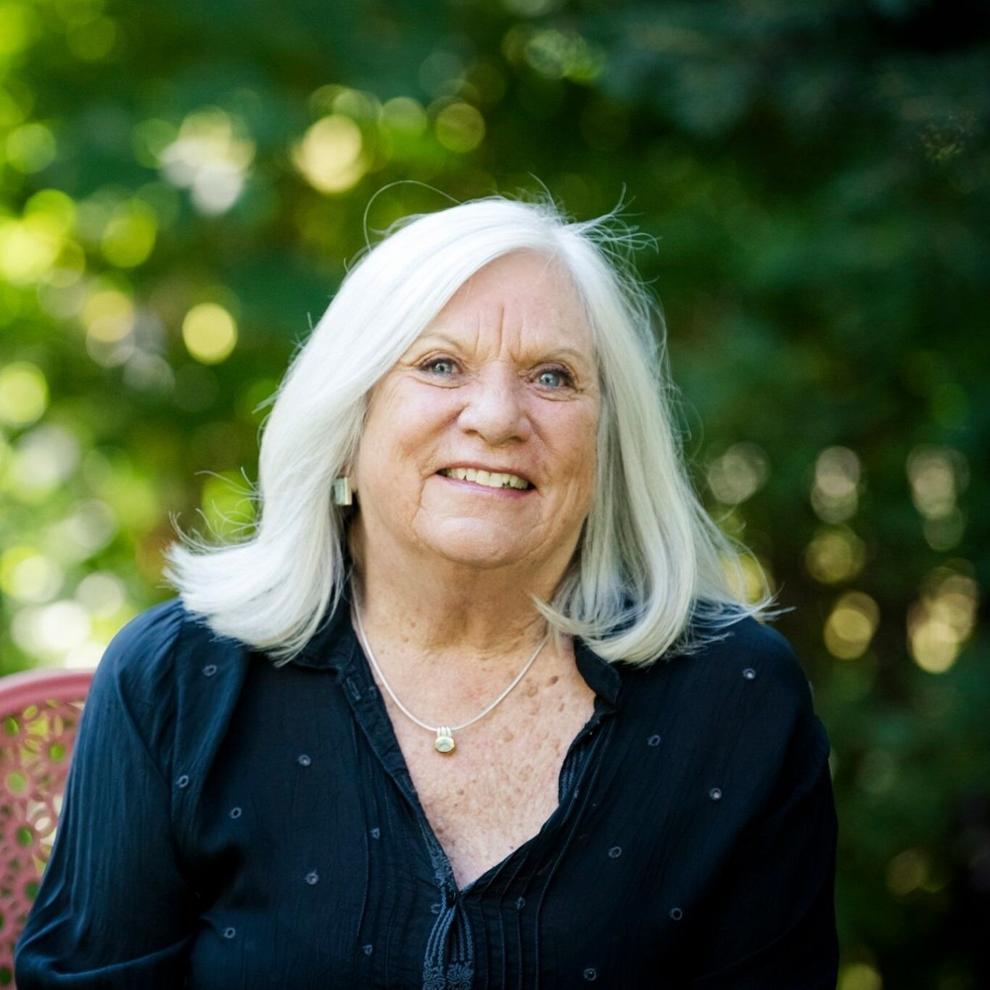 It further recommends that people should continue to stay up to date with COVID-19 vaccines, get tested if they have symptoms and wear a mask if they receive a positive test result.
Hailey's former health order required anyone age 5 and up to wear masks in businesses and outside where social distancing is not possible, and also required business operators to post mask signage outside their doors. It came with a few exceptions for people eating and drinking and participating in athletics.
The Hailey City Council previously voted on Feb. 14, to extend the requirement by 60 days, citing a nearly 30% case-positivity rate.
Ketchum and Sun Valley phased out their mask requirements on Feb. 7 and Feb. 10, respectively.
On Monday, the Hailey City Council—like the Ketchum City Council last month—decided to send a letter from Burke to the Idaho Legislature in opposition to House Bill 631, which aims to bar state and local government entities from enacting mask mandates.
The bill passed 46-24 on Feb. 21 and has yet to clear the Senate.
"House Bill 631 removes local determination of health policy. Please consider that this is regarded by many as state overreach," Burke wrote in the letter. "Removal of our freedom to choose is a violation of our rights as a community."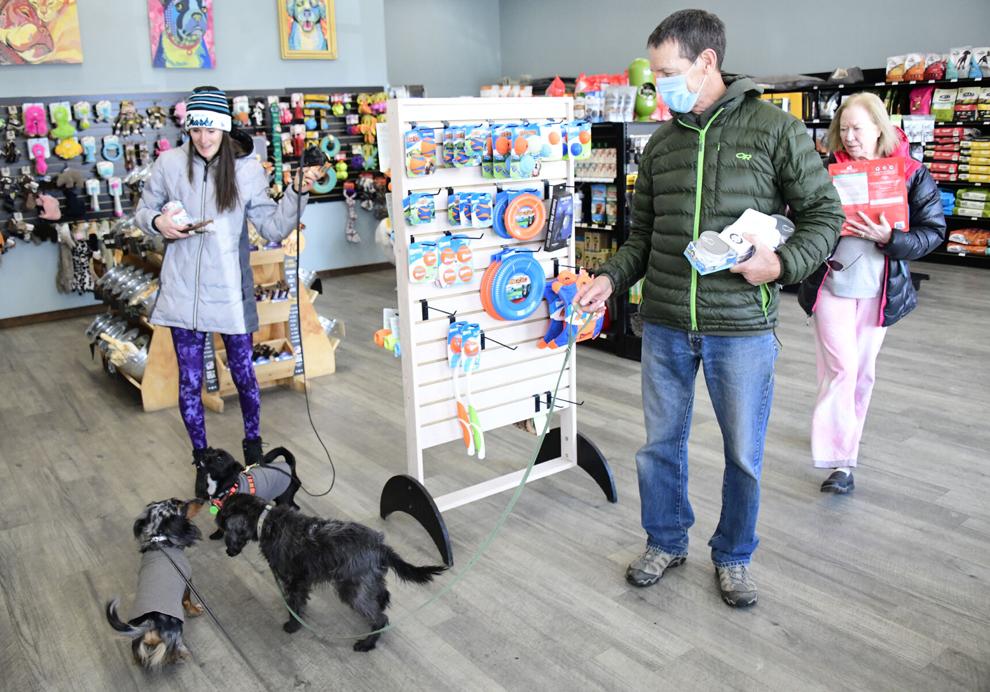 Federal judge strikes mask suit against Hailey
On Thursday—following an oral argument held in court on Feb. 16—federal Judge David C. Nye dismissed a lawsuit filed against the city of Hailey by an anti-mask organization and several area residents, finding that the plaintiff group had failed to demonstrate adequate proof of harm.
The decision was filed against the Health Freedom Defense Fund, a Sandpoint-based nonprofit led by local homeopath and vaccine critic Leslie Manookian.
The lawsuit began on Sept. 27, when the Defense Fund and five of its members who live in Blaine County lodged a formal complaint in U.S. District Court against Burke and the city over its mask order on the grounds that mask requirements are unconstitutional and dangerous. Three other members of the organization who live in Hailey—Jamie Green, Ann Jablonski and Jennifer Olbum—also participated in the lawsuit by filing their own written affidavits, in which they alleged civil rights violations, discrimination, financial loss and medical harm to their children.
Jablonski owns Kids House Montessori Preschool in Hailey.
"I am considering closing my school for the sole reason that I am unwilling to participate in the masking of the children under my care because I believe it would cause them physical and psychological harm," she wrote.
"My livelihood, financial security, and business … which includes running retreats has been nearly bankrupted," wrote Green, a spiritual retreat leader.
In response, attorney Deborah Ferguson, representing the city of Hailey, filed a motion urging the court to dismiss the case—a motion Nye upheld on Thursday. Two other requests were rendered moot by Nye's decision last week: a motion from the plaintiffs for injunctive relief, which asked the court to revoke Hailey's authority to require masks; and a motion from Ferguson to strike that motion.
Throughout the suit's life span, Defense Fund attorney Allen Shoff compared Hailey's mask policy to "a grand medical experiment" analogous to "the barbaric medical experiments performed on unwilling victims of Nazi's Germany's concentration camps," claiming that analogy relevant because "the medical trials at Nuremberg in 1947 deeply impressed upon the world that experimentation with unknowing human subjects is morally and legally unacceptable." He also argued that Hailey's mask mandate violated "international law, federal law and Idaho law" and had caused his clients to experience "joint inflammation, panic attacks, feelings of suffocation, devastating economic injury to businesses and livelihoods."
In his decision on Thursday, Nye wrote that Shoff's Holocaust analogy was "offensive."
"The wearing of a cloth (or even medical grade) face covering is not medical treatment. It is not an intrusion on the body. Numerous courts have rejected Plaintiffs' argument and have found that while there is a fundamental right to medical autonomy, mask-mandates are not a form of medical treatment that triggers a fundamental liberty interest," Nye stated. "Furthermore, the suggestion that being asked to simply wear a mask to protect the health of individuals and communities is even in the same realm as torture or human experimentation strains reason and is offensive."
Overall, Nye argued that the plaintiffs' allegations fell flat because they could not prove their injuries were "concrete and particularized," "actual or imminent" and "fairly traceable to the challenged [mask rules]." None of them claimed to have been "personally forced" to wear a mask, and anyone could technically claim a medical exemption to the rule or wear a less-invasive face shield, he wrote.
"Many of Plaintiffs' alleged injuries are generic—such as generalized stress, worry, or anxiety about wearing a mask. Others are more specific—such as headaches, dizziness, or difficulty breathing. These, and related harms that are medical in nature, need particular mention because the current mask mandate already carves out an exception [an option to wear face shields] for such situations," Nye wrote. "Moreover, even if there was no exemption … the fact remains that no entity or person is forcing or threatening Plaintiffs to wear a mask. Until that happens, an injury has not occurred."
Furthermore, he argued, the harms Shoff cited were irreparable by any court order because schools, medical establishments and private businesses can still enact their own mask policies.
Nye also addressed the plaintiffs' Dec. 10 request for an immediate court injunction to overturn Hailey's mask mandate, which Shoff supplemented with sworn affidavits from sources he claimed to be experts in the field—three German researchers who have documented their opposition to both masks and vaccines. The sources included Susanne Wagner, a freelance writer with a background in veterinary medicine; Daniela Prousa, a psychologist; and Harald Walach, the author of two papers on COVID-19 that have since been retracted by the journals that published them.
Nye found in his decision that the sources' "fringe" opinions "would likely need to be stricken."
"It concerns the Court that none of these individuals have specialized knowledge on these highly technical topics (virology and epidemiology)," he wrote. "When—as here—there is not a mere disagreement, but rather an abundance of overwhelming evidence against a particular opinion, those fringe opinions become suspect."
The Health Freedom Defense Fund also filed a separate, nearly identical complaint against the Blaine County School Board of Trustees in U.S. District Court last October. As with its first suit, the plaintiff group included individual Blaine County residents with children in the school district. Chief Magistrate Judge Candy Dale was assigned to the school board case, which appears to have since stalled, with no hearings listed in the near future.