Idaho will advance back to Stage 3 of its coronavirus rebound plan, Gov. Brad Little announced Tuesday, meaning maximum gathering sizes statewide will increase from 10 people to 50.
Little announced the change in a press conference Tuesday morning, during which he did not take questions from the media.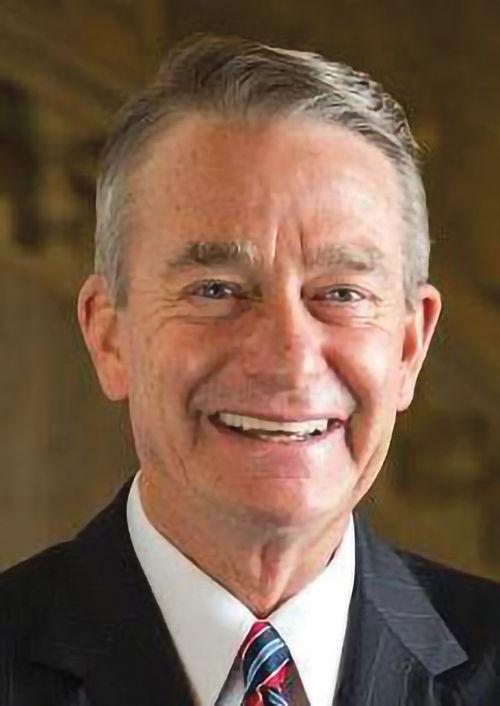 "When I put in place a Stage 2 public health order in November, case counts were spiking and hospitals were bracing for the worst," Little said. "Today, thanks to you, those case numbers are much lower and trending downward."
In the press conference, State Epidemiologist Christine Hahn cited a "dramatic drop" in confirmed positive COVID-19 cases statewide in recent weeks, and Little noted that Idaho has "one of the lowest case rates of spread in the nation." (Idaho has also administered the least number of coronavirus tests per capita of any of the 50 states, according to data collected by Johns Hopkins University's Coronavirus Resource Center.)
Last week, Idaho's testing positivity rate decreased for the third week in a row, with a positivity rate of just over 8% for 29,286 tests during the week of Jan. 17-23, the lowest rate in four months. Ideally, state health officials have said, the positivity rate would be lower than 5%.
In Blaine County, the positivity rate for the week of Jan. 17-23 was significantly higher, at about 13%. As of Jan. 28, Blaine County was at "critical" risk of COVID spread, according to the county's risk assessment metric.
Idaho first moved back into a modified version of Stage 2 on Nov. 13; the state has remained in Stage 2 since then. Stage 2 included a limit of 10 people per gathering—a condition that has been challenged by some in the Legislature. A measure to lift the 10-person limit passed largely along party lines in the House of Representatives last week and has been sent to the Senate.
The 50-person limit on gathering sizes includes exceptions for "religious and political expression," educational activities and health care-related events such as COVID-19 testing or vaccination events. The limit also does not apply to youth sporting events that comply with spectator plans from the Idaho State Board of Education.