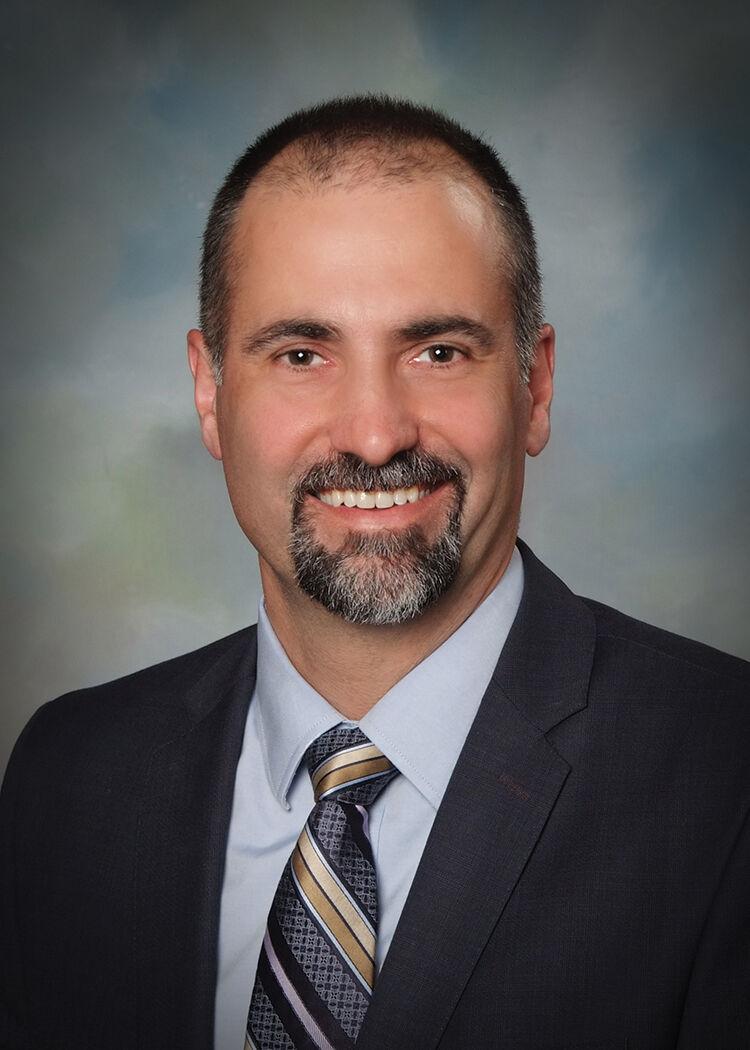 This week, a year after Idaho recorded its first case of COVID-19 and a pandemic was declared in the United States, two senior St. Luke's doctors reflected on efforts to combat the deadly coronavirus and how it impacted health care and thousands of Idaho families.
Since March 13, 2020, when COVID-19 was first identified in Idaho, the deaths of more than 1,900 Idahoans have been attributed to the virus.
Dr. Terry O'Connor, a physician in the St. Luke's Wood River Emergency Department, said the early days and weeks of the COVID-19 outbreak in Blaine County one year ago were especially challenging.
"I hope it's unlikely that I'll ever see anything like it again in my career," O'Connor said.
Early on, patients were showing up at the hospital sick with COVID-19, but there were no established protocols for treating them, O'Connor said. The situation was akin to "building a plane and flying it at the same time," he said.
"The reality is that we've never seen anything like this before," O'Connor said. "Nobody had any experience treating this disease on March 13."
There were fears that the volumes of people sick with COVID-19—in addition to the regular counts of patients with other ailments—could shut down the health-care system, he said. The effects of the virus on the body were unpredictable and sometimes doctors "were fooled." Sometimes, resources to treat patients and to stop the spread of the virus were insufficient. Initially, the situation caused anxiety, feelings of being "overwhelmed" and thoughts of "futility," O'Connor said.
"It became an immense struggle," he said. "There was no time off."
O'Connor compared the pandemic to a "wildfire spreading unseen in the community."
Eventually, he and other doctors gained knowledge of the virus, how it affected the body and how to treat COVID-19 disease, O'Connor said. Some treatments were found to be especially effective, investigative findings were published and vaccines were developed.
"All of these are remarkable successes in the face of a tremendous tragedy," he said.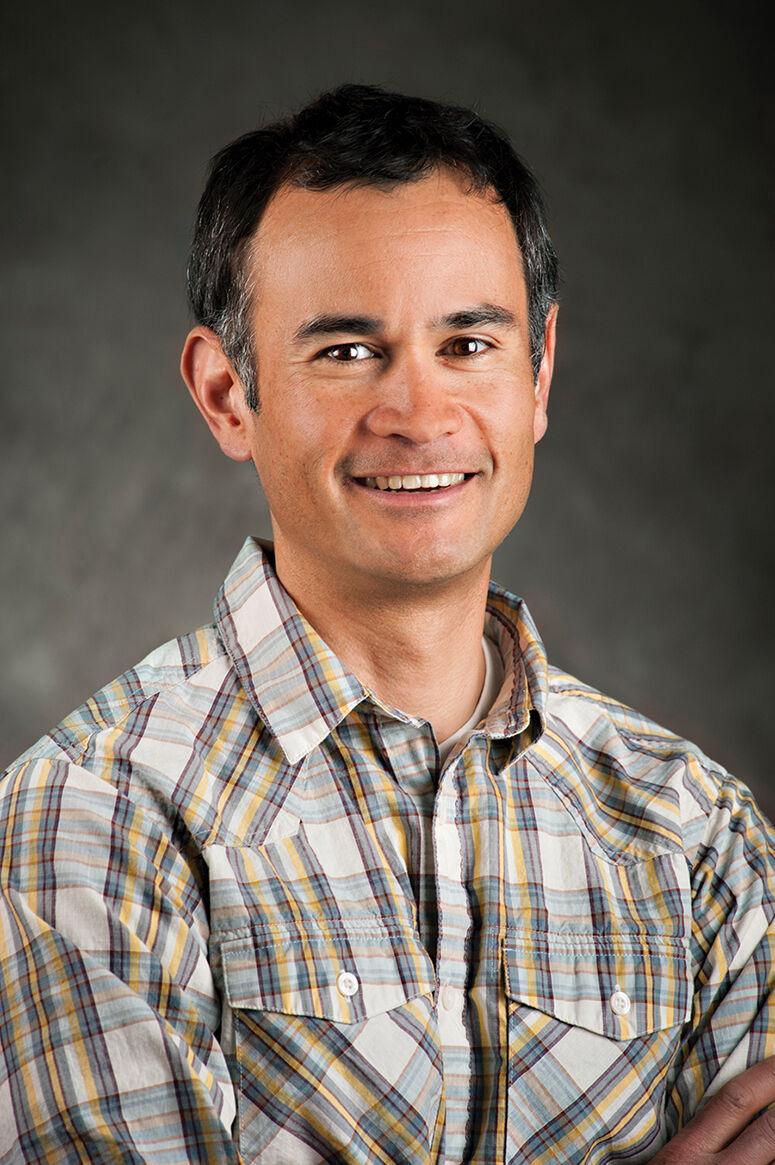 Despite the progress, the pandemic will leave an indelible mark on the nation, O'Connor said. More deaths have been attributed to COVID-19 in the U.S.—currently more than 526,000—than in World War II, the Korean War and the Vietnam War combined, he noted. Yet, those who have fought in the war on COVID-19 are not always properly recognized or celebrated, he said.
"People want to forget about it," he said. "But this has been an all-out invasion and attack."
As the pandemic continued in 2020, O'Connor said, he determined that he could fight COVID-19 one patient at a time in the hospital, but could reach more people through becoming involved in public outreach and education efforts—informing people about the virus and how to stay safe.
"That's what was going to save the most lives," he said.
The pandemic has been a "cautionary lesson" on the threat of viruses, O'Connor said, and some COVID-19 survivors and the families of patients who died will face impacts well into the future. Yet, there is "light at the end of the tunnel."
The virus might never be 100% eradicated, O'Connor said, and some restrictions might need to be maintained moving forward. But as more Americans are vaccinated and they contemplate a return to a new version of normalcy, they should also "give recognition to the challenges and the losses" brought on by COVID-19, he said. People should not "shove it away," and should learn to honor those who fought in the war against the virus.
"It's been a learning lesson for us all," he said.
Pandemic changed health care, doctor says
Dr. James Souza, chief physician executive for the St. Luke's Health System, said the fight against COVID-19 over the past year has challenged many people, but some valuable lessons have been learned.
In facing the pandemic, some Idahoans have displayed "selfishness" and some have spread a "wave of disinformation," but many have exhibited "selflessness" as they "answered the call," Souza said. Health-care workers bravely did their jobs day in and day out when their safety was at risk, he said, and they provided a "bridge" between sick patients and their families. Some cared for people as they died.
"There were heroes among us in the last year," he said.
During the pandemic, health-care providers have had to adapt and innovate, he noted. They learned that they can move quickly and they can do things differently.
"This has changed St. Luke's. This has changed health care broadly," he said.
The silver lining of the pandemic is that health-care workers have gained new knowledge about respiratory viruses, vaccine technology, the human immune system, treatments using antibodies and new ways of delivering care, such as "telehealth" appointments, Souza said.
"I think I'm a better leader and a better physician," he said.
However, the pandemic has had some negative effects on the health-care industry, Souza said. He is worried that some workers—who were already experiencing "burnout" before the pandemic—might retire early, influenced in part by "damaging" assertions in society that the pandemic was not a serious matter or was not real.
"It moved from burnout to trauma," Souza said.
Souza said he found it "shocking" that some people who doubted the seriousness of the pandemic failed to value the lives of the Idahoans who died from COVID-19, many of whom were elderly.
"That was tragic," he said.
Souza said he is "cautiously optimistic" about declining COVID-19 case rates but noted that the numbers have hit a "stubborn plateau," indicating that the fight against the virus is not over.
He is also worried about variants of the virus—which are generally spread more easily and can be difficult to treat—could cause a new surge in cases, he said.
"Don't have a 'mission accomplished' moment yet," Souza said.
One lesson to be learned from the pandemic, he said, is to "slow down a little bit" and not try to rush back to "normal."
"We have to remember," he said, "that what got us here was normal."