Elementary students in the Blaine County School District will return to the classroom on Fridays next month, rounding out a full five-day school week for the remainder of the year, the district's board of trustees unanimously decided Tuesday.
Blaine County's five public elementary schools will resume a normal five-day week schedule starting April 12, the board determined, while middle schools and high schools will continue to operate under a four-day-a-week model for the foreseeable future.
At Tuesday night's special board meeting, Superintendent Fritz Peters described the move as "a natural starting-off spot" for returning the entire district to a pre-pandemic school schedule.
"We're still creeping back into that five-day schedule," Peters said, adding that he was in favor of reinstating five-day weeks "just from the standpoint of trying to establish normalcy before next year."
Elementary students have been attending in-person lessons four days a week since Feb. 8. For the first six months of the 2020-21 school year, all schools operated under a hybrid model, with students in the classroom two days a week and learning from home the remaining three days.
COVID-19 cases have remained relatively low in the district's elementary schools since increasing the share of in-person learning in February, the most recent available data from district's COVID dashboard shows. There was one confirmed active COVID case among students at Hemingway STEAM School between March 5 and March 11, according to the dashboard, and 12 students in quarantine across the district's five elementary schools. One Hemingway staff member was quarantined as well.
Since the start of the 2020-21 school year, Fridays have been set aside as a learn-from-home day used for teacher planning and special assistance for students who require it.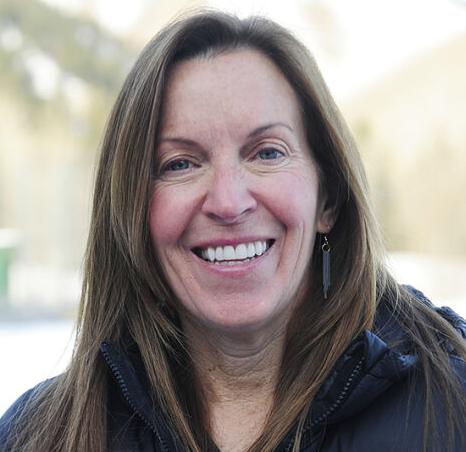 "Here's the question—do we gain enough quality in [Friday planning and special programming] so that the other four days, when kids are in the classroom, are quality days and they really are learning the way we would like them to be learning?" board Chairman Keith Roark said. "Or does it not balance out?"
While she ultimately voted in favor of a five-day model along with all the other trustees, Trustee Gretchen Gorham described her stance on the matter as "torn," noting that she and other board members had received a number of emails from teachers concerned about returning to the five-day schedule.
"We are looking at parents on one side who would mainly like to see the children back in school five days, but we have had a lot of teacher concern, more so than any other topic that I've seen," Gorham said. "There's a tone of pleading that I haven't really sensed until now."
The board did not consider returning secondary students to a five-day-a-week schedule on Tuesday night, with Peters citing concerns that secondary students and teachers might struggle to adjust to a five-day schedule at this time. Secondary schools adopted a four-day-a-week schedule on March 8, a month after elementary schools did so.