Blaine County's COVID-19 case rate has ticked upward in recent weeks, but remains low enough to help keep the county's designated risk level at "minimal."
After dropping to zero for several days the second week of June, the county's daily seven-day moving average incidence rate per hypothetical 100,000 residents climbed to 4.3 on June 30, before falling to 3.1 on July 2, the last day reported on by the Idaho Department of Health and Welfare.
Meanwhile, as the delta variant of the novel coronavirus continues to spread, a member of the Sun Valley City Council issued what she called a "public service announcement" on Thursday, July 1. Councilwoman Jane Conard asked that Blaine County residents who have not gotten vaccinated against COVID-19 do so soon.
"Because there are breakthrough cases that have occurred in this county and in my home, and I'm very concerned because of the large number of people who are here," Conard said.
Breakthrough cases are cases in which a person vaccinated against the virus still contracts it.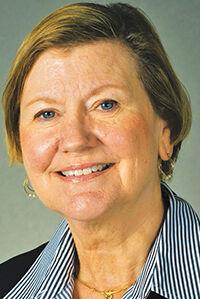 The federal Centers for Disease Control and Prevention recently reported that the delta variant now accounts for more than 25% of new coronavirus cases in the United States, Conard noted.
"It is highly transmissible, and in the past week there has been a 10% increase in COVID-19 cases," she said.
The St. Luke's Health System last week also encouraged people to get vaccinated against COVID-19.
"It is the best protection against the delta variant and the other known strains," an email from the organization stated.
Blaine County has the highest vaccination rate in Idaho, but some elected officials—including Conard—have in the past expressed concern about large numbers of visitors traveling to the Wood River Valley this summer. By Tuesday, 77% of Blaine County residents ages 12 and older were fully vaccinated and an additional 7% had received one dose of a two-dose vaccine regimen, the Department of Health and Welfare reported.
By July 1, only one case of the delta variant had been recorded in Idaho. The variant—first identified in India—has been determined to be more transmissible and possibly cause more severe illness. However, sequence testing for variants is infrequent in Idaho, said Joy Prudek, public relations manager for St. Luke's Wood River.
"One should assume that it will come here, and the best defense is to be vaccinated," she said.
The U.K. and California variants of the virus were discovered in Blaine County earlier this year through a special testing project that has since ended.
Although the city of Sun Valley has lifted its mask mandate, Conard said she will continue to wear a mask in some circumstances.
"Personally, I am going to wear a mask when I am in public gatherings inside, and I urge everyone to be very careful, particularly if you're around people who have not been vaccinated, because they are at very great risk of contracting the virus," she said.
Health District assesses Blaine County risk
In a COVID-19 risk assessment released by the South Central Public Health District on July 1, the district determined Blaine County's risk level to be "minimal," like the seven other counties in the district. The assessment used data from June 13-26.
The district's model takes into consideration the number of new cases, the rate of positive tests for the virus, hospital capacity and other factors. It has four risk categories: minimal, moderate, high and critical.
In the 14-day period, three new COVID-19 cases were recorded in both the 60-69 and 70-plus age groups. The 30-39 and 14-17 age groups each had one new case.
Last Friday—the last day of reporting—the Idaho Department of Health and Welfare recorded a relatively low number of 83 new confirmed and probable cases of COVID-19 statewide. Since the pandemic began last winter, the state has recorded 195,172 cases and 2,158 COVID-related deaths.
Blaine County has had 2,401 confirmed and probable cases of COVID-19, with 18 deaths attributed to the virus, the department reported.
By Friday, Idaho health-care providers had administered 1,335,050 doses of COVID-19 vaccines to 720,293 people, with 666,099 deemed fully vaccinated, the Department of Health and Welfare reported. An estimated 44.3% of eligible Idahoans have been fully vaccinated, the department reported. To be fully vaccinated, people must receive either two doses of the Pfizer or Moderna vaccines or one inoculation of the Johnson & Johnson vaccine.
In Idaho, anyone age 12 or older can receive a COVID-19 vaccine for free. People ages 12 to 17 can only receive the two-dose Pfizer vaccine. Minors must have parental consent or a special exemption to be vaccinated.