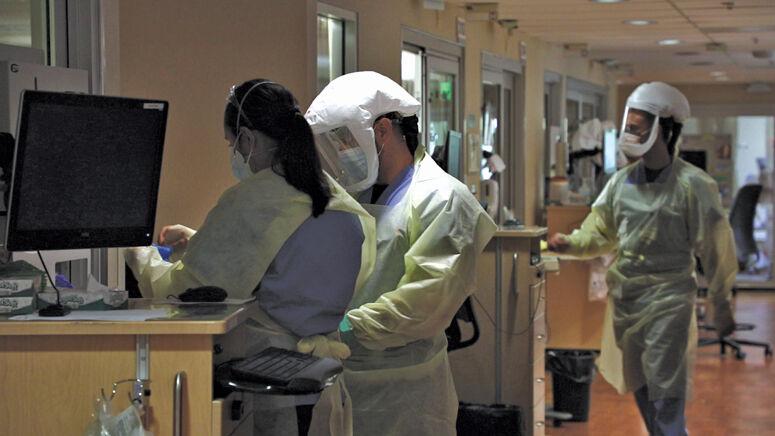 Idaho's health-care systems continue to be strained by high numbers of patients, largely fueled by new infections of the delta variant of COVID-19.
Dave Jeppesen, director of the Idaho Department of Health and Welfare, said this week that Idaho health-care facilities will continue to operate under crisis standards of care, an allowance from the state to delay care for patients or treat them using sub-standard protocols.
"The number of COVID-19 patients continues to exceed the health-care resources available," Jeppesen said in a Department of Health and Welfare media briefing Tuesday.
The average number of COVID-19 patients in Idaho hospitals last week was 759, a record for the state, Jeppesen said. The number was 715 on Monday.
The number of COVID-19 patients hospitalized in Idaho ICUs also remains elevated. On Monday, 184 patients with confirmed COVID-19 were being treated in Idaho ICUs. That number had dropped to below 20 in early July.
The number of children hospitalized for treatment of COVID-19 is also at the highest level since the beginning of the pandemic, Jeppesen said. That figure was 14 on Monday, after hitting a record 15 on Saturday.
In late September, nearly 1,700 pediatric COVID-19 cases were recorded in one week in Idaho.
The crisis standards of care were implemented in mid-September because numerous hospitals were operating at or beyond their capacity.
On Wednesday, the state recorded 1,367 new COVID-19 cases, bringing the total during the pandemic to 264,661. Of those, 2,840 have been recorded in Blaine County.
The state has seen 3,040 COVID-related deaths, with 22 of those in Blaine County, including one reported this week.
Jeppesen urged Idahoans not vaccinated against COVID-19 to get the free vaccination. In Idaho, 89% of COVID-19 cases are in people who are not fully vaccinated, he said.
"People who are not fully vaccinated are five times more likely to catch COVID-19," Jeppesen said.
In addition, he said, people who are fully vaccinated and are infected with the virus are 5.5 times less likely to need to be hospitalized.
"The vaccine is effective," Jeppesen said.
Sarah Leeds, manager of the Idaho Immunization Program, said she wants to see more pregnant women get vaccinated against COVID-19. Last week, the federal Centers for Disease Control and Prevention issued an urgent health advisory to encourage more pregnant women to get inoculated, stating that the vaccines are safe for the women and their fetuses.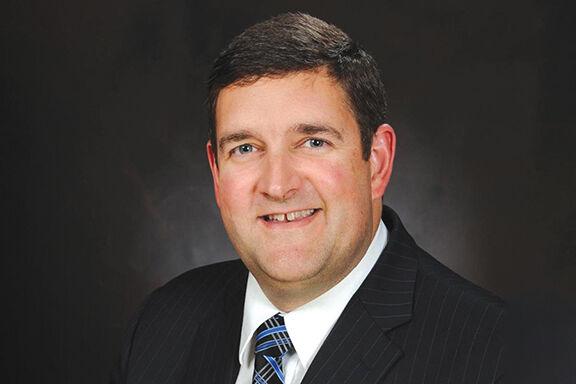 Leeds encouraged Idaho women who are pregnant, recently pregnant and lactating, trying to get pregnant or planning to get pregnant in the future to get vaccinated, stating that pregnant women are at increased risk of severe illness or death from COVID-19. They are also at higher risk of pregnancy complications if they catch COVID-19, Leeds said.
"So, we stand with CDC in the strong recommendation of COVID-19 vaccination either before or during pregnancy because the benefits of vaccination for both pregnant people and their fetus or infant outweigh the known and potential risks of getting COVID-19," Leeds said.
The Department of Health and Welfare is preparing for the potential authorization by the Food and Drug Administration of booster doses of the Moderna and Johnson & Johnson COVID-19 vaccines, Leeds said. An FDA advisory committee is expected to vote on the authorization next week.
The FDA and CDC have approved third booster doses of the two-dose Pfizer vaccine for people ages 65 and older and people 18 or older who live in long-term care facilities, have underlying health conditions, work in high-risk settings or live in high-risk settings.
Health and Welfare is also preparing for the potential federal approval of the Pfizer vaccine for children ages 5-11, Leeds said. Pfizer has filed for emergency-use authorization of the vaccine in that age group. The FDA will start a formal review on Oct. 26.
Currently, the initial two-dose series of the Pfizer vaccine can be administered to Americans ages 12 and older. The two-dose Moderna vaccine and single-dose J&J vaccine are approved for people 18 and older.
In Idaho, vaccination rates remain well below those of the nation. In the category of eligible recipients ages 12 and older, 52.7% of Idahoans had been fully vaccinated by Thursday, Health and Welfare reported. For the nation, that number was 65.6%.
Blaine County has the highest vaccination rate in Idaho, with 86% of the 12-plus population fully vaccinated and an additional 9% who have received the first dose of a two-dose series. In the same age category, five Idaho counties have rates of 35% or lower of fully vaccinated residents.