For some patients, it means being treated in an emergency department waiting room. For others, it means waiting for surgery to treat cancer.
With Idaho hospitals and health-care clinics overwhelmed by soaring numbers of patients, some people are delaying care and many are being treated in sub-standard conditions, some of the state's top health administrators have warned.
After the state implemented "crisis standards of care" last week across Idaho, leaders of the St. Luke's and Saint Alphonsus health systems and other health officers told members of the media about what they are experiencing amid an unprecedented surge of COVID-19 and non-COVID patients. The panel spoke in an online briefing on Sept. 16.
"These are uncharted waters," said Brian Whitlock, president and CEO of the Idaho Hospital Association, referring to the state activating its Crisis Standards of Care Plan.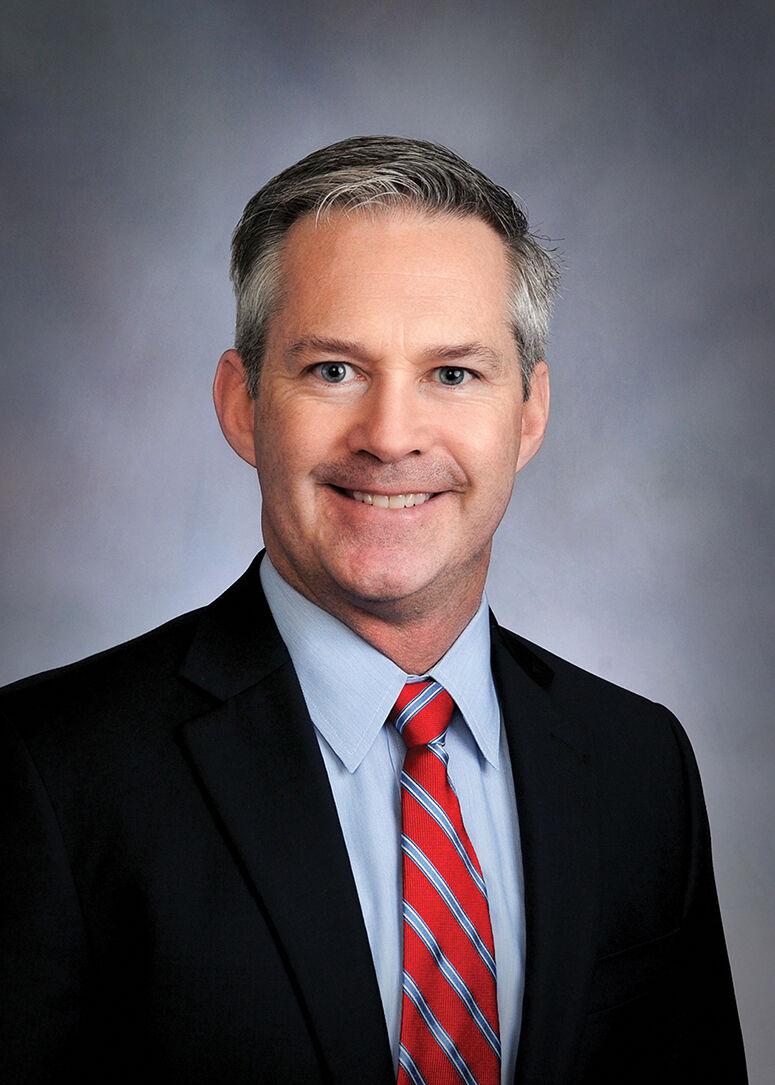 The plan is a set of guidelines for health-care facilities to operate in a disaster that limits their ability to provide normal care. As a version of triage, it allows providers to use below-normal standards, permitting them to indefinitely delay care for some people, provide reduced care for others, and to add beds in unconventional spaces, such as emergency departments or conference areas.
The standards allow strained hospitals and clinics to "extend care to as many patients as possible and save as many as possible," Whitlock said.
The Idaho Department of Health and Welfare had activated the crisis standards earlier in the month in northern Idaho. It activated the lower standards last week in the rest of the state pursuant to a request from the St. Luke's Health System, Idaho's largest health-care provider. St. Luke's serves the Wood River Valley, the McCall area and much of southern Idaho, as well as parts of eastern Oregon.
Chris Roth, president and CEO of the St. Luke's system, said the request was made because St. Luke's facilities were getting "crushed" by COVID-19 cases and record-high numbers of traditional patients.
"We are being overwhelmed with patients today," Roth said. "… Our ICUs are not only full, they're overflowing."
Last week, the number of patients in St. Luke's hospitals twice eclipsed 600, with nearly half of them being treated for COVID-19. On Monday, the number was 597, with 263 of those patients being treated for COVID-19.
Among the COVID-19 patients, 98% of them were not vaccinated against the virus, Roth said. He predicted that on the course St. Luke's is on, all its resources could eventually be used up by COVID-19 patients.
"The standard of care is being eroded," he said.
Dr. Jim Souza, chief physician executive of the St. Luke's Health System, said the move from "contingency standards"—the level it was at previously—to crisis standards comes with serious consequences. Conventional health-care standards are very high, he said, using an analogy that they provide "a net underneath the high wire." With overwhelmed facilities operating under crisis standards, "the net is gone and the people will fall from the wire," Souza said.
St. Luke's is delaying important high-risk surgical procedures for some people, including patients with breast cancer, prostate cancer and bladder tumors. The selected patients will be managed medically, he said, "until we can get to them," Souza said.
In addition, some hospital shifts are being staffed with primary-care providers who do not normally work in hospitals, he said. Some patients with respiratory problems are treated with bag ventilation devices for hours, as they wait for an ICU bed, possibly in a different hospital, Souza said. Others have received reduced monitoring of vital signs and some have been treated for sepsis—severe infections—in "unmonitored settings in emergency department waiting rooms," he said. Some COVID-19 patients who would normally be admitted for treatment have been sent home with oral medications, in the hope they will improve.
Providing the lower levels of care and witnessing the suffering of some patients has induced "moral injury" on staffs, Souza said.
Sandee Gehrke, chief operating officer of the St. Luke's Health System, said St. Luke's has taken actions to bolster its resources but the system is still strained. It has hired numerous health-care "travelers" who work temporarily, has shuffled staff responsibilities and redeployed some non-medical teams to work in bedside settings, she said. The normal ratio of one nurse for one or two patients has been changed to one nurse for three patients.
St. Luke's hospitals in Boise and Twin Falls added 93 extra beds, and a fourth overflow treatment area is being added to the three already in place at each site, Gehrke said. Overflow patients are treated on stretchers or cots. Some patients are treated in imaging suites, where people normally get X-rays or MRI procedures.
"We are out of actual hospital beds," she said.
St. Luke's has also developed overflow areas for morgues that are at capacity.
Having to see death and despair while exhausted from working numerous consecutive shifts is "heartbreaking" to staff, Gehrke said.
Dr. Steven Nemerson, chief clinical officer for the Saint Alphonsus Health System, said facilities there are also full, prompting "difficult decisions."
The rate of positive tests for COVID-19 is soaring and cases are expected to increase, he said.
"While it's bad today, it's going to get much worse, and we can expect this to continue for at least the next two weeks," Nemerson said. "And I'm scared. I'm scared for all of us."
The data support Nemerson's comments. The state recorded 1,244 new COVID-19 cases on Monday, the Idaho Department of Health and Welfare reported. By comparison, that figure was at 47 just prior to the Fourth of July holiday. By Tuesday, the state had recorded 243,565 COVID-19 cases since the pandemic started in 2020.
Nonetheless, if people need emergency medical care, they should seek it, he said.
On Sept. 16, the last day hospitalizations were reported, the state set a record during the pandemic for the number of COVID-related hospitalizations, with 717 COVID-19 patients being treated in 46 Idaho hospitals and clinics. Record numbers have been set throughout the month.