As of 5:49 p.m. on Thursday, the South Central Public Health District reported 496 confirmed and 11 probable cases of COVID-19 in Blaine County, meaning that for the third day in a row, Blaine has reported no new cases. Since the first phase of Gov. Brad Little's reopening on May 1, Blaine County has only seen eight new confirmed cases of the virus.
Today, the governor gave the official green-light on phase two of his reopening plan, which includes restaurants, hair salons and gyms. Our reporters caught up with local business owners to see what that means for Blaine County. Here are the top stories from Thursday, May 14.
• In a press conference Thursday afternoon, Gov. Brad Little announced that the second phase of his reopening plan would go into effect as originally planned on Saturday. Stage two allows for dine-in restaurants, hair salons and gyms, among other businesses, to reopen their buildings with limited service, provided they maintain strict social distancing standards.
During the press conference, the governor also announced he intends to move up bar and nightclub reopening from stage four to stage three--that means May 30--provided Idaho doesn't experience another dramatic spike in COVID-19 cases. Visit rebound.idaho.gov for the governor's full plan.
• On the subject of small businesses, Little confirmed the state will begin providing personal protective equipment to businesses and organizations that request them. Business owners can learn more at supplies.idaho.gov.
• Following the all-clear from Little, local restaurants are shifting into top gear to reopen. Gretel Kauffman caught up with a slew of local restaurateurs, from Bellevue to Ketchum, to get the scoop on their plans to finally allow diners back into their buildings for the first time in months.
"We're super excited to reopen," said Karanyn Wurster, front-of-house manager at Rico's Authentic Italian in Ketchum. "Everybody's ready to come back."
Customers should expect things to look a little different at their favorite eateries, with tables placed far apart and strong limitations on the number of people permitted inside at once.
Click here to read more about how restaurants plan to catch up on lost time.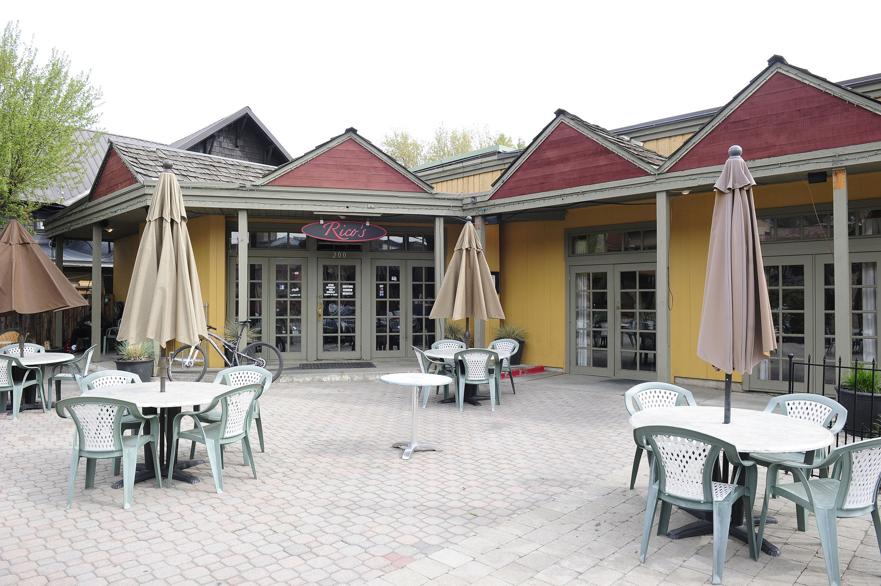 • Speaking of reopening, Tony Evans has the rundown on area gyms and the precautions they plan on taking to ensure a safe resumption of services this weekend. Fitness experts like Hardcore Training Center owner Bill Nurge point out how general physical fitness bolsters the immune system and can help lower one's odds of getting sick in the first place.
"We believe the best defense is a great offense," Nurge said.
• In the wake of the governor's conference, Ketchum Mayor Neil Bradshaw issued a memo to the public, detailing protocols for local business owners and patrons. In the statement, Bradshaw also announced an anticipated economic hit of up to $1 million, and confirmed the cancellation of city-led summer events like Ketch'em Alive, Jazz in the Park, and small events in Town Square both amid health concerns and to preserve diminished city coffers.
"Wagon Days will be significantly reduced featuring only the Big Hitch to preserve the tradition," the statement says.
• With things beginning to look up, some other suspended services can resume, like the county's recycling efforts. Towards the beginning of the outbreak, Blaine County Commissioners halted the county's recycling, not wanting to expose employees to potentially infected materials, especially as data on the virus' survival on those materials was hazy.
Last week, though, the county started recycling cardboard and metal again. Next week, paper and plastic are back on the menu as well, Greg Moore writes.
• The Idaho National Guard, in partnership with Mountain Home Air Force Base Gunfighters, is planning a Friday flyover of 11 Idaho cities, including Hailey and Ketchum, in honor of first responders. The aircraft should pass Hailey at 10:29 a.m. and Ketchum at 10:31 a.m. Click here for details.
As of 5 p.m. Thursday, the Idaho Department of Health and Welfare reported 2,351 confirmed and probable cases of COVID-19 in the state, an increase of 27 from yesterday's figures. The virus has killed 72 Idahoans to date. For more information on how coronavirus is impacting Blaine County, pick up a copy of tomorrow's Idaho Mountain Express, or visit mtexpress.com any time for breaking news.