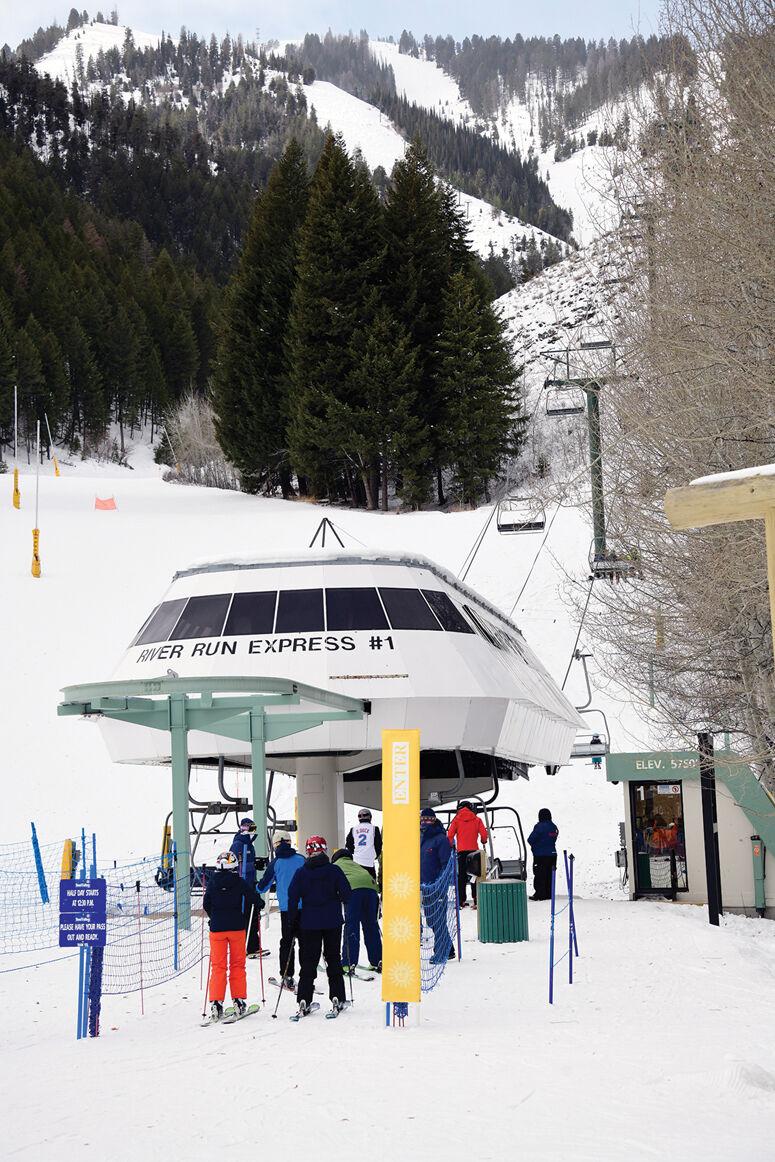 Sun Valley Company on Monday asked to be dropped from a wrongful death lawsuit filed earlier this year, arguing that the resort played no part in a Boise man's fatal ski accident in 2019.
Sun Valley Co. Attorney Katie Brereton sought dismissal from the suit through summary judgment during Monday's proceedings in Blaine County District Court.
Summary judgment is a motion asking a judge to rule decisively on an issue before parties can advance to jury trial.
Stewart Milus, 65, died on Nov. 30, 2019, after colliding with a snow gun on the lower River Run portion of Bald Mountain. He was a longtime Illinois resident who had just recently moved to Boise with his wife, Laura, and their 8-year-old son.
The wrongful death lawsuit brought forth by Laura Milus in January alleges negligence on behalf of the resort, calls for a jury trial and asks for a minimum payout of $75,000 for economic and non-economic losses suffered.
According to a complaint from Laura Milus' attorney, Matthew Gunn, she, Stewart and their son took a "much-anticipated family ski vacation" in Sun Valley during Thanksgiving week of 2019. The couple skied Baldy's beginner-level green runs together on the morning of Nov. 30.
"Mr. Milus was a novice skier and had been skiing slowly all morning," the complaint states.
After Laura Milus went back to their hotel room at Sun Valley Lodge, her husband continued skiing. He was heading down Lower River Run around 2:30 p.m. that afternoon when he collided with one of the snow gun towers situated down the middle of the run. A registered anesthesiologist in the area immediately began performing CPR on the man, who was pronounced dead at St. Luke's Wood River in Ketchum soon after.
The lawsuit says that in addition to funeral and burial costs, the family has incurred expenses associated with "medical, psychological and counseling care, pain and suffering, emotional distress, loss of enjoyment of life and lost wages" and has suffered "physical manifestations, including anxiety, depression, lack of appetite and insomnia."
Over the course of Monday's summary judgment hearing, Brereton and Gunn frequently cited Idaho's ski statute. The law states that ski area operators should not "intentionally or negligently cause injury to any person," but also notes that risks are inherent in the sport.
The statute further states that ski areas have a duty to clearly mark snow guns "with a visible sign or other warning" and place "a conspicuous notice" whenever snow grooming or snowmaking operations are underway.
Gunn argued that Sun Valley Co. acted negligently by failing to place any warning signs alerting skiers to the snow guns down the middle of River Run. While the towers had "thin pads" around their bases, he said, they were not marked with adequate warning signage "either at the top of the run or at each individual piece of snowmaking equipment."
"The wrongful death of Mr. Milus … was the result of [Sun Valley Co.'s] outrageous, harmful and offensive breach of duties owed to Mr. Milus," Gunn wrote in the initial complaint. "[The] defendant's acts and omissions were reckless and willful and constituted a gross deviation from reasonable standards of conduct."
In response to Gunn's questions about whether the snow guns were actively shooting snow at the time of Milus' accident and whether the equipment was "plainly visible," Brereton said that snowmaking operations weren't running until 4 p.m. that day, after Milus' collision.
The yellow padding at the base of the snow guns already serves as a warning, she added.
Near the end of the hearing, Blaine County District Judge Ned Williamson said that it's unclear if the yellow padding is an adequate "warning implement" because Idaho statute does not clearly define what "warning implement" means. Williamson said that should be left to the court, because potential jurors may not agree on a definition.
Idaho statute also does not specify where signage about snowmaking operations should be placed, he noted.
Williamson is now deciding whether the wrongful death suit will advance in a jury trial, in which case it would be heard by up to 12 jurors.
His order was still pending as of press deadline Thursday.