Former Bellevue Marshal Ross Scaggs will perform 100 hours of community service after pleading guilty to a misdemeanor charge of marijuana possession, a magistrate judge determined Thursday.
Fifth District Judge Mark Ingram sentenced Scaggs to 180 days in county jail—all suspended—and a $1,000 fine, also suspended. The former marshal will be on unsupervised probation for a year and perform 100 hours of community service, Ingram decided.
Scaggs, 36, pleaded guilty to one misdemeanor count of possession of a controlled substance Thursday, opting not to stand trial for the felony charge that initially resulted from his arrest in October. He had been charged with delivery of a controlled substance—a felony carrying up to five years in prison.
In explaining his sentencing decision, Ingram said he found Scaggs' disobedience of the law while serving as a law enforcement officer "deeply concerning."
"My problem is that we live in a world now where the rule of law is under attack," Ingram said. "In the interest of the whole of society, it is incumbent on us to respect [the law]."
The former marshal was arrested on Oct. 13 following an investigation by the Idaho State Police, which concluded that he left edible marijuana candies in the refrigerator of the Bellevue Marshal's Office. The edibles were intended to go to a fellow law enforcement officer who—unbeknownst to Scaggs—was working undercover with ISP.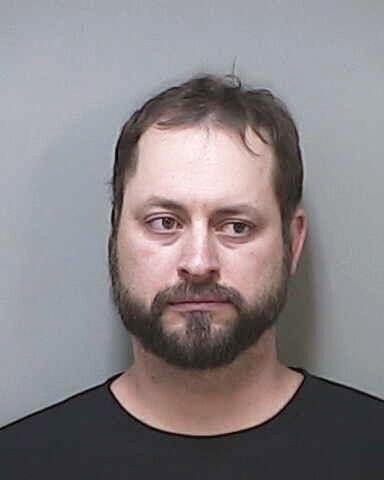 State police began investigating Scaggs on Oct. 7, when an undercover officer told ISP detectives that they had seen Scaggs consume edible marijuana gummies during training in Pocatello the week prior, according to a probable-cause affidavit written by an ISP detective.
The informant told detectives that Scaggs had boasted that he was "high as f---" following a training day on Sept. 28. In total, the undercover officer told state law enforcement that they had seen Scaggs eat about eight marijuana edibles during the training week.
The informant made arrangements on Oct. 12 to get edible marijuana from Scaggs, which Scaggs left in his office the following day for the informant to pick up, according to the affidavit. The marshal was served a warrant for his arrest on Oct. 13, after the substance was collected and tested by law enforcement.
Scaggs was placed on administrative leave by the city of Bellevue the next day, with the City Council voting to formally remove him from his position following an executive session Nov. 9. He had served as marshal since 2017; prior to being appointed to that position, Scaggs served as interim marshal and was the only law enforcement officer in the Bellevue Marshal's Office.
Former Assistant Marshal Mynde Heil has been tapped as the city's new marshal.