Born and raised in Idaho Falls, Justin McCarthy is happy to call Idaho home again after signing on to become Blaine County's first chief public defender in April.
In 2011, McCarthy flew from Florida to Boise to take the bar exam for the state of Idaho, in the hope of making it back to his home state in the future. When the chief public defender position arose, McCarthy found his opportunity.
Now nearly a month into his new role, McCarthy, 45, says he's immensely grateful to the hiring committee and the Blaine County commissioners, who hired him to lead this new department. While McCarthy has never practiced law in Idaho, he has extensive experience with criminal trials and public defense in Florida, where he served as a regional conflict attorney representing indigent clients on a variety of criminal cases.
Before becoming an attorney, McCarthy worked as a river rafting guide and a teacher at a snowboarding camp in Oregon, ran a state senate campaign and even ran himself for county commissioner while still in his 20s. But he had a passion to further contribute to society.
"People kept saying, 'You should go to law school,'" McCarthy said. So, he did. At 30, McCarthy enrolled in law school in Florida, and passed the bar in 2009.
McCarthy said law school was cutthroat, with roughly half his class either dropping out, failing out or transferring to an easier school. But after his first year, he found his groove and soon became a dean's scholar at Florida Coastal School of Law in Jacksonville.
McCarthy said he got to do "a lot of great internships." He spent time working for the Florida Department of Environmental Protection and sat as a clerk for the American Civil Liberties Union of Florida. But he wanted to focus his attention on public interest work, and after working for an immigration law firm decided to become a public defender. He has been working in that field since 2012, giving the best defense possible to those who cannot financially afford private counsel.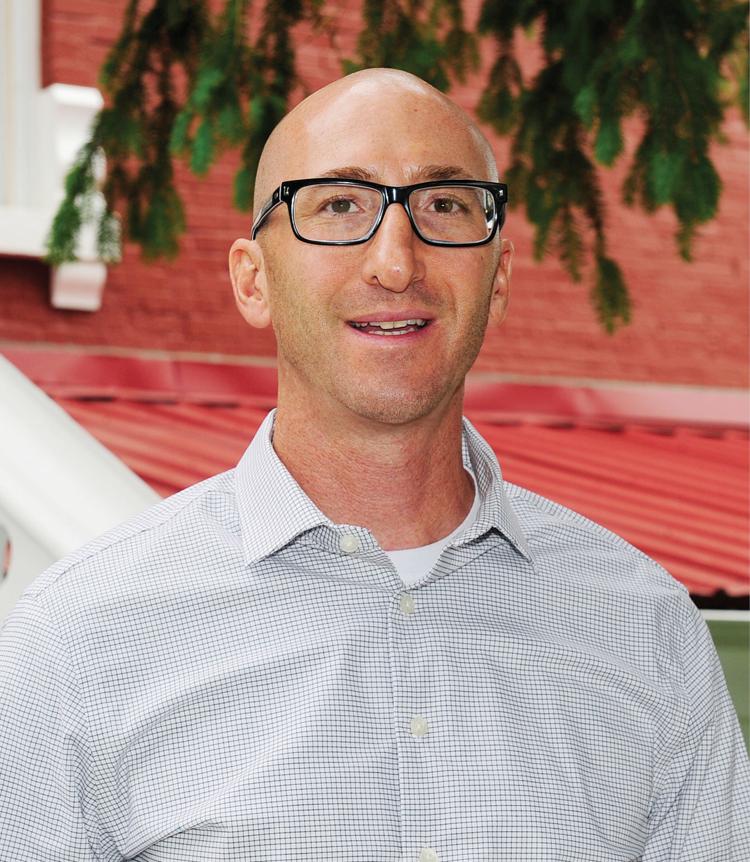 In that position, McCarthy said, he had many encounters with gun violence cases, with clients either having personally experienced being shot or involved in gang violence shootings. Because bonds were set extremely high, and his clients were indigent, many remained in jail until their case was concluded.
"Fighting your case from inside is much more difficult than on the outside," he said.
Carrying those experiences with him into this new role, McCarthy said he hopes to dedicate a portion of the department's budget to contract with an immigration attorney as well as have funding set aside for investigations and supplemental resources. Though 97 percent of criminal cases nationwide are resolved with a plea deal, according to the National Association of Criminal Defense Lawyers in a 2018 report, McCarthy said that decision should always be made by the client, not the lawyer.
"Some people just want to have their day in court," he said.
Since beginning his new position at the end of May, McCarthy has sat in the Blaine County courthouse observing the hearings and the differences in the processes in comparison to Florida. He said one positive thing he's noticed is that judges here seem more involved in the sentencing process, hearing recommendations from the prosecutor and the defense before deciding on punishment.
"I think they care more about the defendants here," he said.
Currently the Public Defense Department is on the first floor of the Blaine County Annex, the same building where the Prosecuting Attorney's Office is. But soon the department will move across the street to the basement of the Old County Courthouse. Ultimately, McCarthy said, the department will have one other attorney and two support staff members. Contracts with attorneys working as public defenders will expire on Oct. 1, at which time McCarthy and his team will begin handling indigent cases.
"It's an incredible opportunity to set a standard for the community. It will be a high standard," he said.
Until then, McCarthy will be hiring the office staff, creating a budget and talking with defense attorneys to familiarize himself with his upcoming cases.
"I am so grateful to be here," he said. "What I want to do is serve the people of Blaine County, and really fulfill the role of the department."