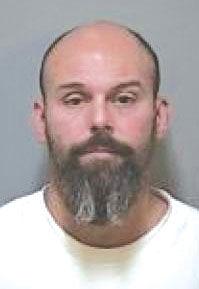 A Bellevue man received a prison term of 25 years to life and a $5,000 fine on Monday after jurors in September found him guilty of raping a 12-year-old girl last November.
Edward Williams must serve a fixed sentence of 25 years in state prison and register as a sex offender, Blaine County 5th District Court Judge Ned Williamson ruled. Williams must also have no contact with his victim for the rest of his life—a stipulation requested by County Prosecutor Matt Fredback.
Williams, 46, was initially charged with rape on Dec. 16, 2020, after the juvenile victim disclosed a pattern of sexual and physical violence at his hands in an interview conducted by St. Luke's Children At Risk Evaluation Services (CARES), a medical and forensic examination service in Twin Falls.
The Bellevue Marshal's Office first became aware of a possible sex crime involving Williams in November 2020 after a concerned parent contacted Marshal Mynde Heil, according to a probable-cause-for-arrest affidavit written by Deputy Marshal Kirtus Gaston.
According to the affidavit, the first incident reported by the victim occurred when she was 11, during which Williams physically assaulted the victim before threatening her with a handgun, the girl told CARES staff. A second incident reported by the victim occurred Custer County in September 2020.
A third incident—the primary focus of the trial—occurred between Nov. 14 and Nov. 15, 2020. At that time, Williams raped the victim and then threatened her, telling her that he would "hurt her, [her sibling] and their mother if she told anyone," according to the affidavit.
In September, Williams testified under oath that he did not rape the victim, that she had provided false testimony and that the victim and her sibling had stolen and consumed his liquor.
Williams maintained his innocence in Monday's sentencing hearing, telling the court that he was building a "good life," was employed and did not want to be institutionalized.
Defense attorney Keith Roark fought against a fixed 25-year sentence on Monday, arguing that Williams had not been accused of any prior sexual assaults, that he could be a "productive citizen" and was supporting his family at the time of his crime. It was unrealistic that Williams could come out of prison after 25 years and have an "honest job," Roark added.
But Blaine County Prosecutor Matthew Fredback stressed that Williams' risk of reoffending was high, that the sex crimes were "intentional and planned" and that his character—and the severity of his offenses, as well as the lifelong harm suffered by the child—weighed in favor of a lengthy prison sentence.
Fredback also noted "dishonest" statements made by Williams and discrepancies in what Williams told law enforcement last December versus what he said on the stand this fall and denounced Williams for providing alcohol to children as part of his grooming process.
Fredback further reviewed Williams' criminal history, noting a progression in crime from property crimes to violence. Prior to 2020, Williams was convicted of two felonies; in November 2006 of grand theft in Lewis County and in January 2008 of aggravated battery in Fremont County. Williams was imprisoned between 2006 and 2014 and completed sentences for both crimes in May 2018 and May 2020, respectively.