To many Wood River Valley residents and visitors, the evidence is clear: Their favorite restaurant is unexpectedly closed on a Saturday. At an alternative venue, a long line for service winds out of the entrance. Elsewhere, signs ask customers to be patient—and let all passers-by know that job applications are being accepted.
Like many parts of the nation, the valley is grappling with a significant labor shortage. It became fully evident as communities started to bounce back from the COVID-19 pandemic last spring and has now continued deep into the summer.
The impacts are far-ranging, sparing few businesses. While staff shortages are most obvious in the service sector, they have also affected major public entities—such as city governments and the Blaine County School District—and St. Luke's, the largest health-care provider in the region.
Some businesses have adopted planned closures on specific days and others have enacted reduced hours because of a shortage of employees. To lure in workers, many have advertised increased wages and benefits, but the manager's phone rarely rings and there are few knocks at the door. Owners are seeing profits hindered during the busiest season of the year. A few have even closed up shop, unable to fill a handful of entry-level positions.
"It's a huge bummer," said Hannah McNees, the owner of Jersey Girl café and sandwich shop in Hailey.
McNees, 31, closed a new Ketchum location of her business in late July, after she lost nine employees in a single day, leaving her with only three workers to operate two eateries.
McNees opened the Ketchum shop on North Main Street on June 1, optimistic she would find staff to run the operation amid predictions of a busy summer. She got the business up and running but new employees were hard to find.
"We just haven't had anyone walk in the door to apply," she said.
Business at the Hailey location has been notably strong this summer, McNees said, but now she is burdened with a lease and bills for overhead expenses for a Ketchum location that isn't serving any customers.
"It's been kind of shocking, how much busier it is," she said. "We have our regulars and now we also have so many new faces."
With four employees on her staff, she is keeping Jersey Girl open in Hailey all day for breakfast and lunch Monday through Friday, but is closed on Saturday, a day she used to be open. Part of the equation, she said, is trying to keep her existing staff—two of whom have worked for her for several years—from burning out, something that happened earlier this summer. Back then, some staff members called her to say they were just too tired to work.
"At some point, everybody's going to break down, and it happened," McNees said.
Keith Perry—who has owned and operated Perry's restaurant in Ketchum with his wife, Paula, for 36 years—said he has been operating all summer with fewer staff than previous years. Typically, Perry would maintain a roster of 40 to 45 employees but most of this summer has had 33.
"It's been hard for us, like everybody else," Perry said.
There were fewer younger people looking for work this summer, Perry said, prompting him to significantly raise the base wages he was offering, even to teenagers at entry level. Nonetheless, of seven younger people hired in the spring, three dropped out, he said. One of his 16-year-old employees quit to work a construction job for $25 per hour.
"You just can't compete with that," Perry said.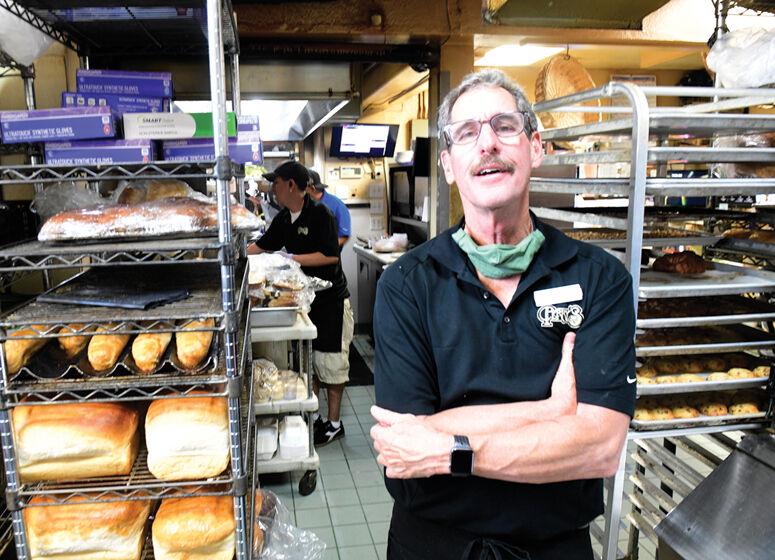 Like McNees, Perry said business has been very strong this summer, a trend that is good for the operation but puts additional strain on staff. Four weeks in a row, business has been up 40% over previous summers, Perry said, requiring that his long-term employees log a lot of overtime hours.
Not wanting his staff to burn out, Perry made the decision in late July to close the restaurant for three consecutive Sundays, allowing a full day off for workers. This week and moving forward, Perry's will again be open seven days a week for breakfast and lunch.
Yet, Perry thinks about what might have been.
"July would have been double the best month we've ever had if we could have been fully operational and had enough help," he said. "God, we could have killed it."
The labor shortage is impacting larger employers, too. On Monday, Sun Valley Resort listed on its website 101 jobs it is trying to fill now and for the upcoming winter season. At its hospital south of Ketchum and clinic in Hailey, St. Luke's had 69 open positions on Tuesday, said Carmen Jacobsen, COO and chief nursing officer of St. Luke's Wood River.
St. Luke's has offered sign-on bonuses, retention bonuses, performance bonuses and schedule incentives to attract and retain employees, but jobs remain open in all fields, from nursing and clinical-support staff to entry-level positions, Jacobsen said. This summer, the hospital has employed as many as 15 "traveler" employees, professional health-care workers who travel to work for a contracted period at different locations.
The staff shortage at St. Luke's has not impacted health care, Jacobsen said, but can affect some non-urgent services, such as hours of operation at the outpatient laboratory.
Ketchum City Councilman Michael David—who has lived in the Wood River Valley for 29 years—said he is concerned about the long-term impacts of the labor shortage on the greater Ketchum-Sun Valley area's brand and economy.
To illustrate his concern to the City Council earlier this month, David recounted an experience he had on his lunch hour. The line at the Ketchum restaurant where he was eating flowed out of the front and down the block. Several parties approached the line and promptly turned to go elsewhere, he said. He later ran into two groups who had turned away. One was at the deli of Atkinsons' Market. They had tried to get lunch at two other restaurants, but one was closed unexpectedly and the other—known for fast service—had a 35-minute wait.
"I've been hearing this story time after time," he said Monday. "I'm really concerned about the level of service and the burnout of employees that are here."
Businesses closing and cutting hours, combined with declines in quality of service, can be disappointing to visitors, part-time residents and locals alike, David said. Ultimately, the area's economy and quality of life could suffer, he said.
While analysts have determined that several factors—from generous unemployment benefits during the COVID-19 pandemic to hesitancy to return to work because of fear of contracting the coronavirus—have caused the labor shortfall, David said the primary factor locally is an ongoing shortage of affordable housing.
"People are leaving because they can't find housing," he said. "They have no other options in town, so they're leaving. It's shrinking the already tight workforce."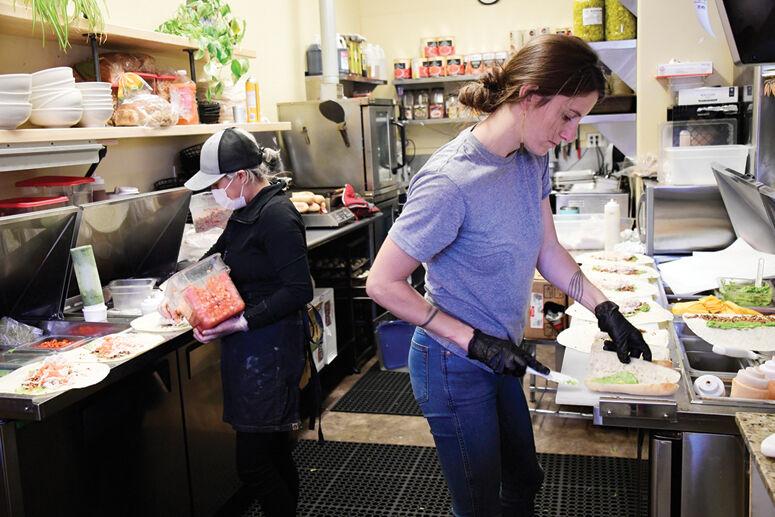 Landlords are selling their properties to cash in during a hot real estate market, renters live in fear they will lose their lease or see their payments soar, and working homeowners have limited cash flow because of high housing debts, David said.
"It's always weighing on you," he said.
McNees and Perry also said they believe the shortage of affordable housing is a major factor.
"It's been ongoing for so long," McNees said.
The only new employees she's been able to hire this year have been high school and college students living with their parents, she said.
At the St. Luke's hospital, four of the traveler employees are living in RVs in the parking lot.
In addition, Perry said, the labor shortage could be exacerbated by an influx of new residents to the area, creating increased demand for workers in construction, landscaping and other support sectors.
Despite the challenges posed by the labor shortage, Perry said he has adjusted to having fewer employees and was better prepared for the typical late-August loss of young workers who return to school—because he just didn't have as many of them.
"I'm kind of optimistic right now," he said. "We're in great shape, but we're also just one incident away—an accident or a move—from losing a key person who can't be replaced. That's kind of scary."
McNees said she is not sure whether she will reopen the Jersey Girl operation in Ketchum. She is talking to her landlord about what her options are with the lease. For now, she is operating the Hailey restaurant with her four employees. She is hopeful the labor shortage in the valley will abate and is determined to continue to serve her customers if it doesn't.
"I won't let Hailey close," she said, "even if I have to run it myself."