The city of Ketchum has commenced a broad analysis of how it manages applications for hotels and whether hotels negatively impact the community's housing and labor shortages.
Planning & Zoning commissioners discussed the issue Tuesday but ultimately concluded that they should gather more information and talk further at a future date.
The discussion Tuesday arose from an informal discussion among the P&Z in late November, after questions were raised about the impact of large hotel developments. That discussion came after the P&Z took the first step in approving the design of a development called the Ketchum Tribute Hotel.
Last year, the city approved the broader plans for the new hotel at the southern entrance to town—immediately south of the Limelight Hotel—but must also approve the design. The planned Ketchum Tribute Hotel would have 92 hotel rooms, meeting rooms, a restaurant and two bars. The project also includes 23 on-site beds for employees in a mix of suites and studios.
Some people in the community have been divided over the Tribute Hotel, with detractors saying no allowances should made outside of the underlying Tourist zoning of the site at 251 S. Main St. Questions were raised about whether new, big hotels would exacerbate the ongoing housing and labor crises. Large hotels require dozens of employees, some detractors noted, all of whom need housing, while existing businesses struggle to hire employees.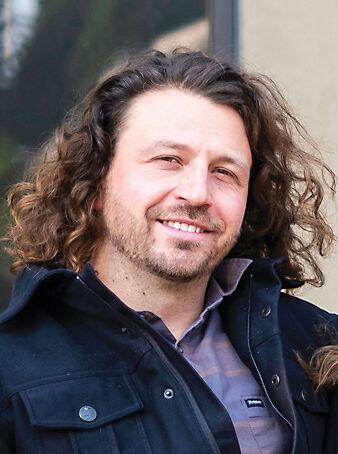 On Tuesday, Planning & Building Director Suzanne Frick reminded P&Z commissioners that city codes generally encourage development of hotels. After a study determined that Ketchum had lost 228 hotel rooms—from 924 to 696 rooms—from 2003 to 2007, the city in 2008 made changes to incentivize development of new hotels. The loss of rooms also brought a decline in local-option taxes collected on hotel-room sales.
Some hotel projects stalled during the Great Recession shortly thereafter, and later the Limelight Hotel was permitted to be built with no community housing or employee housing.
Frick told the P&Z that the city could choose to reassess whether it again wanted to make changes to city codes that could reflect its current goals with hotels. The city could, for example, require more community housing or workforce housing.
Commissioner Tim Carter said one problem is clear: Ketchum has a shortage of housing for residents and the workforce, causing a shortage of people to "support the function of our town."
"The businesses in this town are what give this town life," he said.
Carter noted that Ketchum clearly is a tourist town and that one way tourist towns house guests is the provision of hotel beds. Short-term rentals and second homes also accommodate visitors and shorter-term residents, he noted. He asked whether there is a connection between hotel capacity and short-term rentals—but the city likely has insufficient data at this point to answer the question.
The city is enacting new regulations for short-term rentals, with one goal of gathering data on their numbers and usage.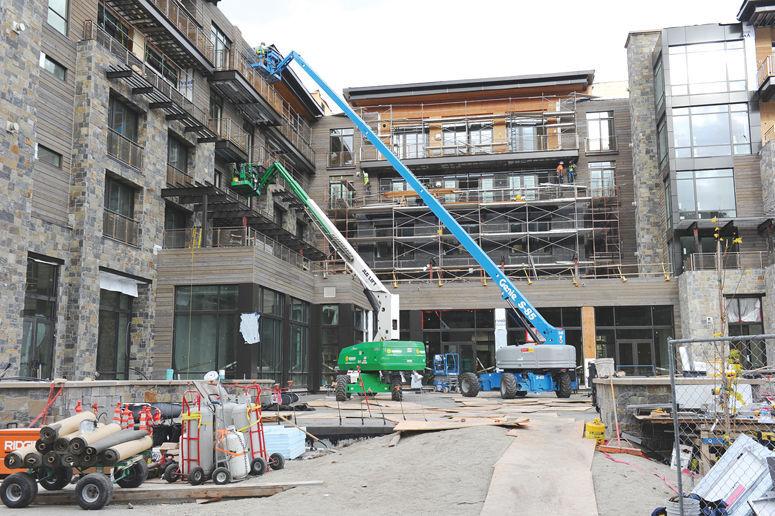 Commissioner Mattie Mead said short-term rentals are a "challenge" but also serve a purpose. He said he has had friends move away because their rental unit was converted to a short-term rental and has seen other people in the workforce struggle to find housing.
"How can we as a community attract employees, house employees, and what other resources are out there?" he asked.
Commissioner Neil Morrow said he doesn't believe the city has yet reached a "tipping point" on having too many hotels, and questioned whether hotels should be treated differently than other businesses. If the city were to enact new requirements for hotel developments, he noted, perhaps it should also consider applying them to other businesses.
Morrow also questioned whether it would be fair to impose new requirements for new hotels to house employees when some existing hotels have not had to do so.
Commissioner Spencer Cordovano said he believes a primary goal is to maintain Ketchum as "one of the most unique ski towns."
"Towns do lose their souls," he said.
Hotels can serve to encourage major events, he noted, which can be good for businesses and the town's image. While it might not be clear if Ketchum needs more hotels, he said, the city does need true "locals" and more nightlife.
Cordovano questioned whether code changes are the best approach to fostering housing because they take significant time to take effect and reap benefits. He said some businesses that maintain a residence to rent to employees at an affordable rate have had success in that endeavor.
Associate Planner Adam Crutcher told P&Z commissioners that one tool the city could consider is to require applicants to show how their project would promote "fair housing," an approach used by the city of Boston. Ketchum could also consider doing an analysis of the demographics of residents and compare that to what a developer is proposing to see if it meets the city's needs.
The discussion on Tuesday came after a presentation from city staff on their Housing Action Plan, which outlines several initiatives to promote development of affordable housing.
Crutcher said he would likely ask the P&Z to resume the discussion about hotels at a future meeting.