Since kicking off last spring, the Small Business Administration's forgivable Paycheck Protection Program loans have provided a lifeline for numerous businesses, contractors, sole proprietors and nonprofits in the Wood River Valley.
Now, as the pandemic storms on, a second round of loans is available.
Millions of dollars in PPP funding were doled out to Blaine County residents early last summer, and some of those loans have recently been "forgiven," cancelling the need to repay them and essentially making the loans a grant. Yet some businesses are hesitant about taking out a second PPP loan now.
"It took a lot of the stress off," said Jerry Hadam, a 58-year-old single parent of two who owns the Saddletree frame shop and art gallery in Ketchum. Hadam closed his doors for five weeks during the coronavirus lockdown and opened back up in May.
Hadam said a modest PPP loan from First Interstate Bank allowed him to pay a part-time employee and himself immediately after reopening. Since then the loan has been forgiven and business has picked up. Thanks to an additional business grant from the state of Idaho, Hadam was able to buy new equipment and bring some new art to the store. As a result, he has no plans to apply for round two of PPP.
"Last year's business has compared well on average to several other years," Hadam said. "So I am not sure I would even qualify."
On Jan. 11 the federal government's PPP loan program was reopened with up to $284 billion in funding from Congress. Most second-time borrowers will be allowed to take a maximum loan amount of 2.5 times their average monthly 2019 or 2020 payroll costs. Under revamped PPP regulations, accommodation and food-service businesses, hard hit by the pandemic, can borrow up to 3.5 times their average monthly payroll costs for 2019 or 2020.
New eligibility requirements include nonprofit 501(c)(6)s, including housing cooperatives and chambers of commerce. Organizations are also allowed to cover additional expenses like software, property damage, cloud computing and COVID protection supplies.
Swiftsure Ranch Executive Director Paul Bennett said a first-round PPP loan from D.L. Evans Bank provided the nonprofit equestrian therapy program a lifeline. He intends to apply for round two.
"The forgiveness process was a bit more complicated than we expected, but the SBA and D.L. Evans were helpful," Bennett said. "Because we used it to protect our staff, we had it all forgiven."
In 2020 Swiftsure reached 277 clients and kept nine staff members working, Bennet said.
"We ran at only 75% capacity to keep everyone safe and provide an essential service to the community," he said. "Round two of PPP will be almost as important as round one. We've seen an increase in demand for our services because we're seeing more depression and anxiety as a result of the pandemic."
While the first round of PPP loans were distributed with little or no documentation, new regulations require that a borrower show a 25% reduction in income during at least one quarter of 2020, through Dec. 31. All secondary loans are capped at $2 million for companies with no more than 300 employees.
Zions Bank Regional President Tracy Groll, based in Ketchum, said he does not expect the same "crazed rush" for applications for PPP loans this time around. He anticipates processing about 60% as many this time around, which translates to about 120 loans.
"There have been winners and losers in this pandemic," Groll said. "Realtors and outdoor retail stores have been big winners. Restaurants and hotels have not."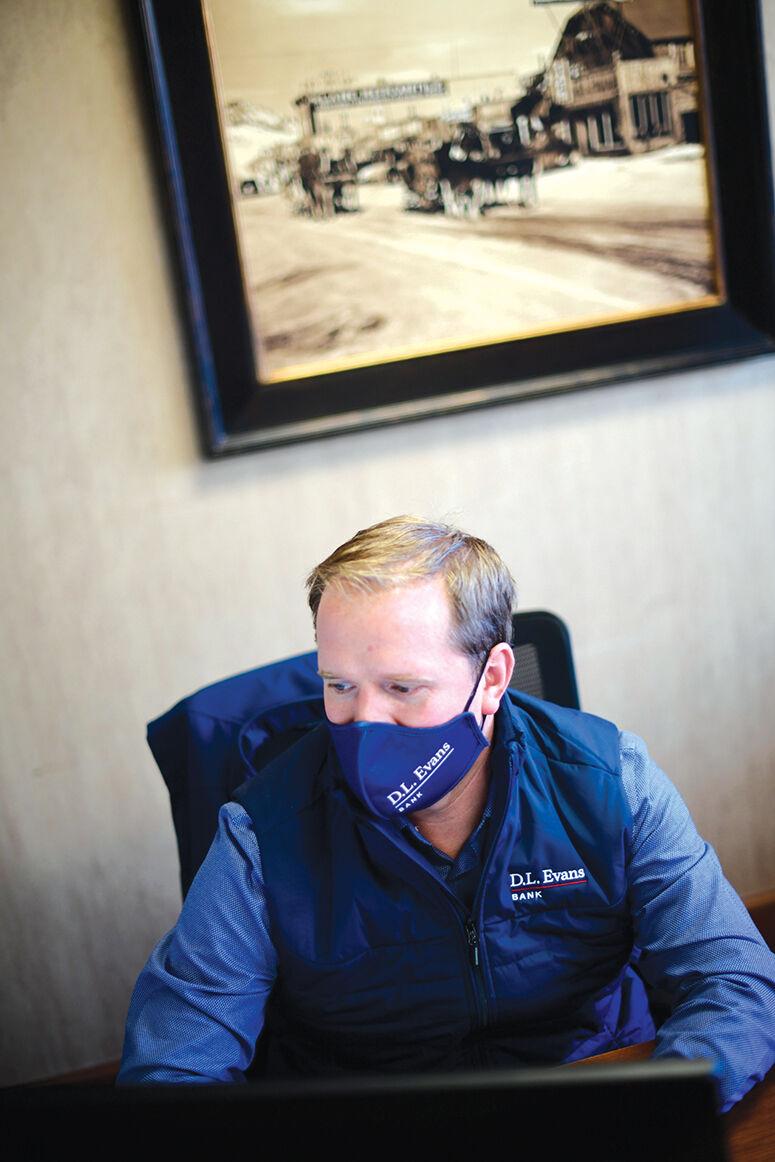 Groll said he expects the increased loan amount of up to 3.5 times average monthly payroll costs for restaurants to be very helpful.
Amy Harris, owner of Despo's Mexican Food Restaurant in Ketchum, said she has not yet applied for PPP forgiveness for her company's first round loan from Idaho First Bank because her deadline for applying is not looming. Nevertheless, Harris said she plans to apply soon for a second round.
"Round one absolutely helped me keep my employees," she told the Express.
According to the SBA, borrowers may submit a loan forgiveness application any time before the maturity date of the loan, which is either two or five years from loan origination. However, if a borrower does not apply for loan forgiveness within 10 months after the last day of the borrower's loan forgiveness covered period, loan payments are no longer deferred and the borrower must begin making payments on the loan at 1% interest.
Grill at Knob Hill restaurant co-owner Jolie Dunn received a PPP loan through D.L. Evans Bank last summer, which allowed her to retain essential staff and remain open in recent months. Dunn applied for loan forgiveness in October but has not yet heard whether it has been approved.
"The rules kept changing so there was no rush," Dunn said. "From what I have heard, most everyone who has applied for forgiveness has received it."
At this point, she's not sure if the company will apply for a second PPP round. But, Dunn said that she's confident additional funds will be there if needed. The first tranche of PPP loans was depleted quickly last summer, creating a greater sense of urgency for borrowers.
"The first loan covered what we needed and now we're going to see how the winter goes," Dunn said.
D.L. Evans Bank commercial loan officer Mason Frederickson said a new application portal for "PPP2" will open this week, and new and streamlined rules for forgiveness of the first round will also become available.
"The new one-page forgiveness application for loans of $150,000 or less is due to be out Wednesday," Frederickson said earlier this week, "after which we will be making a big push to complete forgiveness on this group of loans."
The Hailey and Ketchum branches of D.L. Evans Bank processed over 260 PPP loans in round one, Frederickson said, providing more than $19 million to local businesses in a variety of industries.
Webb Landscape CEO Mark Palmer obtained a PPP loan from Zions Bank last summer. The money made it easier for his employees to get back to work, he said. His staff of 25 swells to 175 in the high season, and his company typically takes out a line of credit each summer to pay staff.
Palmer applied for forgiveness for his PPP loan three months ago and has not yet heard back.
"If it's not forgiven, we can work with them paying back at 1% interest, less than usual," Palmer said. "Right now, we are weighing whether [round two] is something we want to do or not. There is a lot of uncertainty going into this first quarter, with heavier rates of COVID. We're not sure what could happen, but we're feeling optimistic."
Palmer said the COVID vaccine provides hope. He also said there were unexpected benefits for his business during the pandemic.
"Last summer after the restrictions were lifted, people were gardening in their yards and growing their own food," he said. "Many new residents have come to the valley looking for new gardening landscaping services."