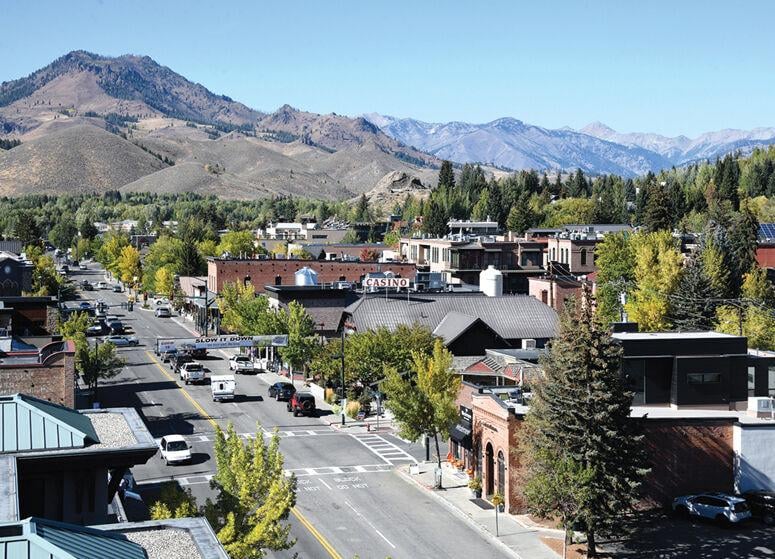 The city of Ketchum is moving forward with plans to ask citizens to approve increases in local-option taxes and allow the city to spend some LOT revenue on funding community housing.
The City Council informally decided Monday not to start the process with the Nov. 2 election but to have voters decide on the whole plan in an election in May 2022 instead.
If that proceeds as planned, citizens would decide next May whether to approve an amendment to Ketchum's LOT laws that would allow the city to use LOT revenue to support and provide workforce housing, which it currently can't do. Voters would also decide whether to approve yet-to-be-specified increases in the percentages collected for the taxes in various categories of sales.
At the beginning of the meeting, Councilman Michael David said the city needs to focus on addressing the housing crisis in the Wood River Valley, which has crimped staffing at many businesses.
"The situation has gotten worse in the last two weeks, as far as businesses having to shut down in the middle of the busiest season, part of the season, or trim their hours," he said.
At issue is the city's implementation of a state law that allows certain smaller resort cities to tax specific sales categories to offset the financial impacts of hosting large numbers of visitors. The funds are used to support a variety of city services and projects.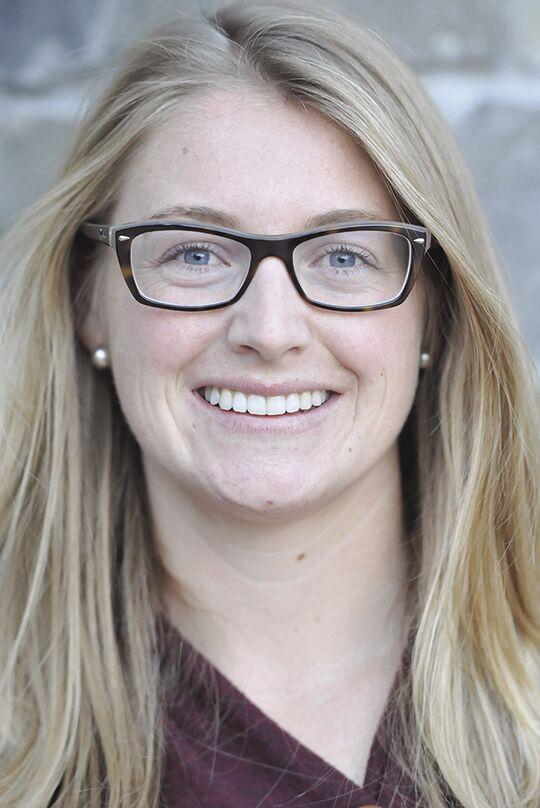 The city collects a 3% LOT on room sales (including both hotel rooms and short-term rentals), a 3% LOT on by-the-drink liquor sales, and a 2% LOT on general retail sales and building materials (but excluding groceries). The current set of taxes was approved by voters in November 2011 for a 15-year period.
Eligible uses for the funds include transportation, recreation, capital improvements, emergency services, promoting the city to visitors, property-tax relief, and costs related to collecting and enforcing the taxes.
In fiscal years 2019 and 2020, the city collected approximately $2.6 million and $2.5 million, respectively, from the taxes.
The city also collects an additional 1% LOT in the same sales sectors through a voter-approved initiative to support commercial air service in the Wood River Valley. Those tax funds are set aside and transferred monthly to the Sun Valley Air Service Board, which allocates the funding to subsidize and market commercial flights into Friedman Memorial Airport in Hailey.
On Monday, City Administrator Jade Riley presented the City Council with three options for pursuing the plan to use LOT funds for community-housing initiatives. They were:
l Asking Ketchum voters in the Nov. 2 election to approve adding the support of community housing as an approved use of LOT revenues. That would be followed by asking voters in November 2022 to approve increases in the taxes that would provide new revenue. (State law prevents the city from pursuing more than one tax election in an 11-month period.)
l Asking voters to approve the housing amendment and proposed tax increases at the same time in May 2022. That approach would allow the city to develop a plan for how to spend new revenues on housing.
l Seeking approval for both the amendment and tax increases in November.
The changes would need approval of 60% of voters.
Different resort towns use the LOT in different ways, and assess it at different levels. For Ketchum, an example is right next door.
The city of Sun Valley taxes some sales that Ketchum does not. It collects a 4% LOT on room sales (including both hotel rooms and short-term rentals); a 4% LOT on food, beverage and by-the-drink liquor sales; a 4% LOT on recreation fees, product rentals and event tickets; a 2% LOT on building and construction materials; a 2% LOT on lift tickets and ski passes; and a 3% LOT on general retail sales.
Riley projected that if Ketchum raised the LOT collection percentages in existing tax categories to match the city of Sun Valley's, it would have raised an additional $1.8 million in the 2020 fiscal year. If it only raised the retail category to 3%, it would have raised an additional $1.5 million. If Ketchum only raised taxes on hotel rooms and short-term rentals to match Sun Valley, it would have brought in an extra $200,000, he said.
In a public hearing, Ketchum resident Perry Boyle said the city should pursue higher taxes, particularly in the category that includes hotel rooms. The city's "bed tax" should be 15% to 20%, he said, similar to some other U.S. destination areas and cities.
Councilwoman Amanda Breen said she wants the city to be responsive to the current housing crisis but is cognizant that many Ketchum residents want city leaders to deliberately analyze its potential actions and get public input.
"As government, we move slow, and there's good reason for that, because you need these things to be open and public and have a ton of transparency and a ton of public participation," she said.
On the other side, she said, are people who are saying to leaders, "You need to build housing now."
Like her colleagues, Councilwoman Courtney Hamilton said there are advantages to pursuing a November ballot but she ultimately leaned toward waiting.
"We need a housing strategy and a housing plan, and we need people to understand what those funds are going to be used for," she said.
Hamilton said providing time for public outreach and analysis would be particularly important if the city decided to try to raise the taxes in all categories. Increasing the retail LOT could be problematic for businesses, which already face strong competition from online retailers, she said.
"I worry about that because our retailers already struggle," she said.
Councilman Jim Slanetz said it would be easier to increase the city's bed taxes than other categories.
"You can't mail-order your hotel," he said.
Councilman David said he believes there are advantages to pursuing the May ballot and launching a campaign to thoroughly inform the public of the plans.
"People would know we're actually doing something," he said.
In the end, council members expressed informal support for tabling the proposal to conduct a November election and to pursue voter approval of changes to the LOT next May, after a plan is developed.