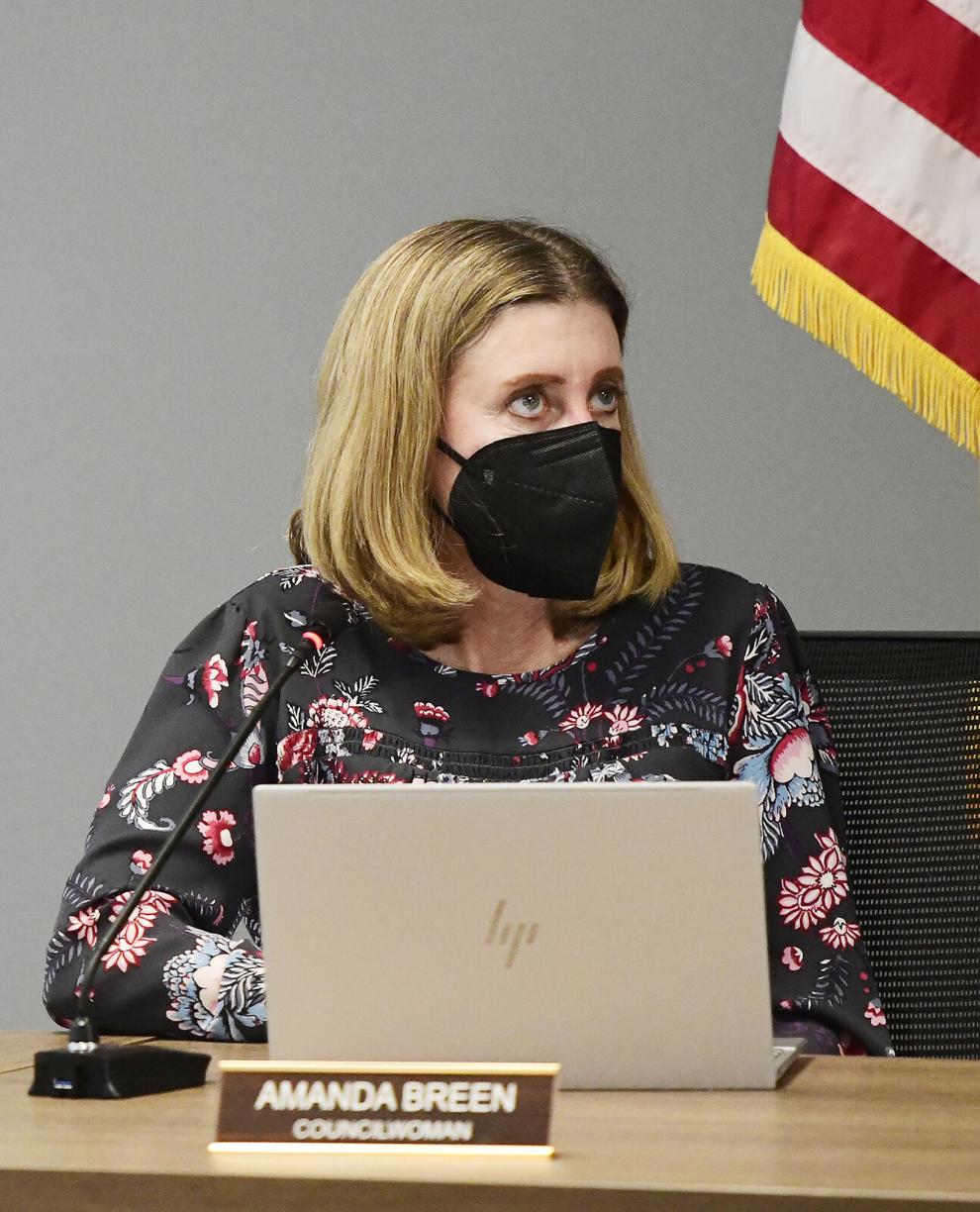 As Blaine County's COVID-19 case counts set new highs, Ketchum City Councilwoman Amanda Breen has been calling for the city to conduct more aggressive outreach about and enforcement of its mask mandate.
At the outset of a City Council meeting Monday, Breen said she wanted people to be fully aware of the surge in COVID-19 cases and wanted the city to do more to address the problem. She said she knew people who had been sick with the virus and were missing work, and that some businesses in town had been having trouble staying open because of COVID-related staff shortages.
"I just want to encourage everybody to do everything they can to stay safe, and stay masked and boosted, and I'd like to ask the city to do more outreach on this," she said to the council and mayor. "… I'd like to see the city really take the lead on making sure everyone is doing the right thing and everyone is complying with our emergency order."
An emergency health order enacted by the city in September mandates that people wear face coverings in indoor public places where they cannot stay six feet apart—with some exceptions, including to eat or drink. It also recommends that people wear masks in outdoor public places where they cannot stay distanced by six feet. Violators can be deemed guilty of an infraction and fined $100.
Two weeks prior to the Monday meeting, Breen told Mayor Neil Bradshaw and the City Council that "we can't take our foot off the gas during the holiday season," especially with the emergence of the highly transmissible omicron variant of COVID-19. She said some businesses were known to be violators of the health order and that the city should enforce the mask mandate, potentially with a warning for the first violation followed by a citation for the second.
"If we have a law on the books, we should enforce it," she said.
In response to questions from the Express about Breen's comments, a city official stated in an email that Ketchum will increase its outreach but is maintaining its philosophy of focusing on education and communication about the mask mandate instead of issuing citations.
Lisa Enourato, the city's public affairs and administrative services manager, said the city's policy is to respond to complaints of noncompliance by sending a community service officer to the identified business "to provide education on the ordinance and to encourage them to comply."
The city has not issued any citations, Enourato said, "which is similar to other Idaho cities."
"Mayor Bradshaw is concerned over the mental health of the Ketchum community and believes that education and outreach should remain as the primary objectives in implementing this policy," Enourato said. "While some members of the community want more stringent enforcement, others want less. The mayor feels that the city has taken an appropriate middle ground to address this policy measure and that these actions are respectful of all points of view."
In recent weeks, the city has conducted paid social-media advertising about the health order, put a reminder in the city's "Word on the Street" newsletter and continued its public messaging on electronic sign boards on state Highway 75 at the entrances to town.
On Wednesday, Enourato added that the city planned to send out an email to business operators before the end of the week to remind them about the mask mandate.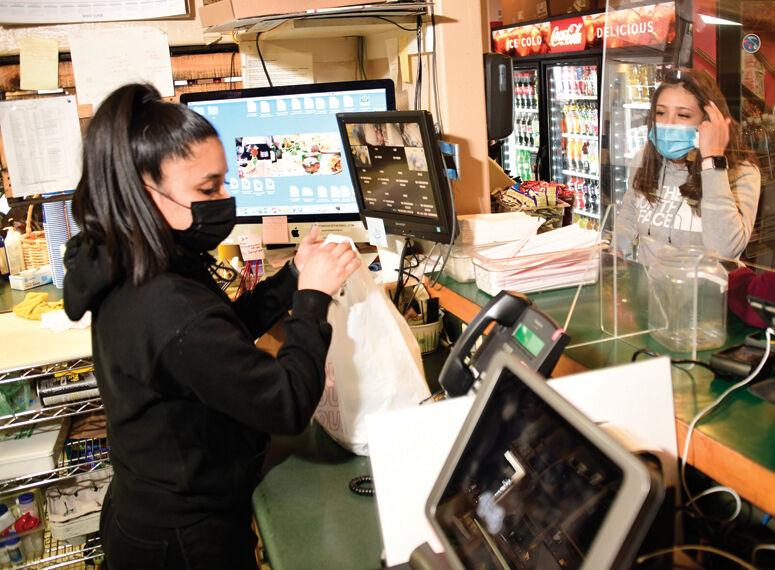 Longtime Ketchum business owner Keith Perry, who with his wife Paula operates Perry's restaurant, said he supports the city's mask mandate and generally supports its approach to enforcement. The city policy takes the pressure off business owners to have to enact their own policies, he said, but isn't too draconian in telling them how to run their businesses.
"I'm really in favor of it," Perry said. "… [Because it's a city order], I don't personally have to be the bad guy and say, 'You have to wear a mask in here.'"
Perry said he occasionally has to ask people in line to order to wear a mask and keeps masks at the counter for those who don't have one. A small percentage of customers—"maybe two or three out of a hundred"—object to wearing a mask, but in general the order has been implemented smoothly, he said.
"I think it's a good idea, with all of this stuff exploding," Perry said.
With his employees also required to wear masks, the impacts of COVID-19 on staffing have been limited, Perry said, though a general staff shortage persists in the Wood River Valley. One young employee recently tested positive but had not worked at the restaurant for a week, he said.
"I guess we've been kind of lucky," Perry said, noting that things could change quickly if he—who has been working 10 hours a day to keep the business running—got sick from COVID-19.
Chip Atkinson, co-owner of Atkinsons' Market grocery stores in the Wood River Valley, said he also supports the indoor mask mandate.
"We have seen very good adherence from our customers to the mask requirement," he said in an email, "and given the current state of COVID, we are hoping for the cities and county to continue with a strong mask policy."