AAA has projected that 53.4 million Americans—slightly more than 16% of the population—will travel for the Thanksgiving holiday, up 13% from 2020, when many people stayed home because of the COVID-19 pandemic.
That figure would bring travel within 5% of pre-pandemic levels in 2019 and would be the highest single-year increase in Thanksgiving travel since 2005, the automotive organization stated in its annual report on Thanksgiving travel.
While 90% of travelers will drive to their Thanksgiving destinations, air travel is expected to increase significantly, up 80% compared to 2020.
With 6.4 million more people traveling this Thanksgiving, along with the recent opening of U.S. borders to fully vaccinated international travelers, people should expect busy roads and airports, AAA stated.
"Travel is again high on the list for Americans who're looking forward to spending time with family and friends this Thanksgiving," said Marie Dodds, public affairs director for AAA Oregon/Idaho. "But it means travelers should plan for roads and airports to be noticeably more crowded than what we experienced during the pandemic. Pack your patience and expect delays."
The Thanksgiving holiday travel period is defined as Wednesday, Nov. 24, through Sunday, Nov. 28.
In addition to crowds, travelers could encounter other challenges, AAA stated.
"Thanksgiving travel looks much different this year. Whether you go by car or plane, it's important to know how to navigate the new travel landscape to avoid unnecessary stress and challenges during your trip," said Doreen Loofburrow, senior vice president of travel for AAA Oregon/Idaho. "The travel industry is impacted by the same staffing challenges as other industries, as well as limited flight capacity."
The federal Centers for Disease Control and Prevention has released its recommendations for holiday gatherings and related travel, saying that the best way to minimize COVID-19 risk is to get vaccinated if you're eligible, AAA noted.
AAA has projected that 90.3% of travelers—some 48.3 million Americans—will drive to their Thanksgiving destination. That would be an 8.4% increase from 2020.
While automobile travel will increase this year, it will remain lower than 2019 when 49.9 million Americans drove, AAA stated. However, that would exceed the volume of travelers seen as recently as 2018, when 48 million people drove to their Thanksgiving destinations.
Thanksgiving air travel is projected to increase by 80% this year, recovering almost completely from its dramatic fall in 2020. AAA expects 4.2 million people will fly, an increase of 1.86 million from last year and the highest single-year increase on record.
About 7.8% of Thanksgiving travelers will fly to their destinations, according to AAA.
Even with the jump in air travel this year, AAA research has indicated that airfares are down, with the lowest average budget airfare about 27% less than last year. Tuesday and Wednesday are the most expensive and heaviest days for air travel, with Monday being the lightest and least expensive, AAA stated.
In-flight amenities—including food and beverage services—could still be limited, AAA noted, and masks are required on flights, in airports and at other transportation hubs through Jan. 18.
"Those who fly should expect full flights," AAA stated. "Any weather or mechanical issues can make it difficult for airlines to catch up, as there are fewer options to book travelers on alternate flights."
Travel by other modes, including buses, trains and cruises, will rise to 1 million, an increase of 262% from 2020, AAA has projected. While that volume represents the highest single-year increase on record, it would be well below the 1.5 million travelers in 2019.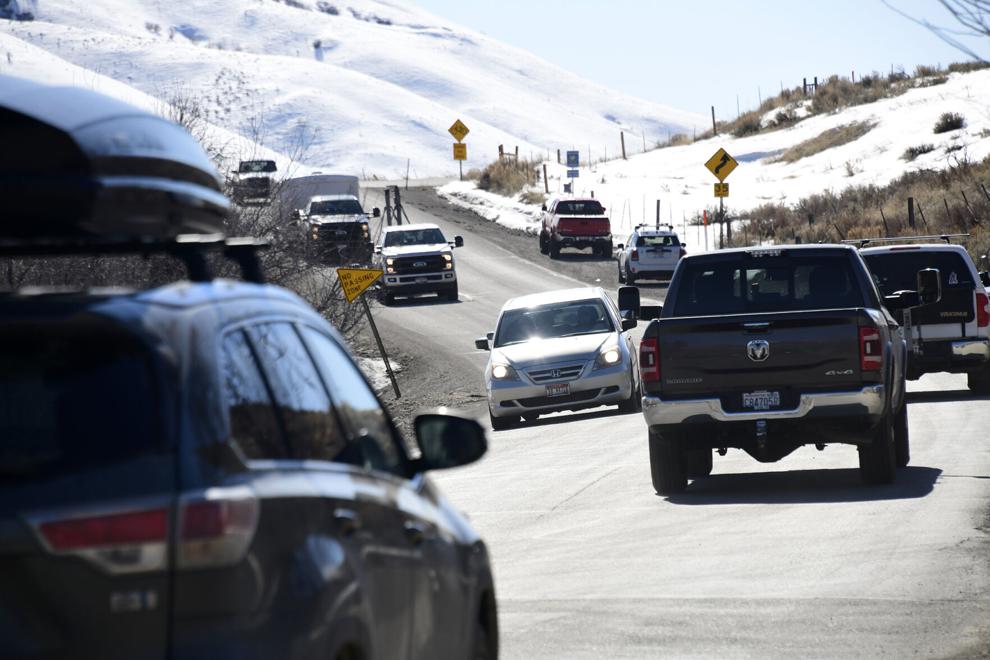 Gas, hotel prices are up this year
Those who decide to hit the road for Thanksgiving will find gas prices at least a dollar per gallon more expensive than last year, AAA stated. The national average is at its most expensive for the holiday since 2012.
On Wednesday, the national average for regular unleaded gas was $3.42.
"High gas prices aren't keeping people home," Dodds said. "Those who need to trim expenses will do so in other ways, such as limiting dining out and looking for more budget-friendly choices in accommodations and other activities."
Drivers going through urban areas should expect congestion on some days, as commuters leave work early and mix with holiday travelers, especially on Wednesday afternoon and evening, AAA stated.
"If possible, try to hit the road outside of the peak travel times," Dodds said.
According to AAA's Leisure Travel Index, rates for AAA Three Diamond Rated lodgings are up 49% to an average of $374 per night, up from $252 a year ago. The average rate for a AAA Two Diamond Rated hotel is up 46%, with an average nightly cost of $148, up from $102 last year.
Daily car rental rates have increased 4% compared to last Thanksgiving, to $98, AAA stated.
"Over the summer, consumers experienced high costs and limited availability of rental cars in some markets due to the semi-conductor chip shortage impacting automakers," AAA stated. "While this shortage has subsided, it could return as demand increases over Thanksgiving and the year-end holidays."
For Americans intending to travel for the year-end holidays, early planning is advised by AAA.
"We're expecting another big bump in travel at the end of the year, so make those arrangements now," Loofburrow said. "Prices won't be going down."