Idahoans shouldn't expect a statewide order requiring mask use in public any time soon, Gov. Brad Little reiterated on a public phone call this week, saying he believes the decision of whether to mandate face coverings should be left to local governments and health districts.
In Blaine County and four of its cities—Ketchum, Hailey, Sun Valley and Bellevue—face coverings have been required since July. Other local governments in south-central Idaho—and the South Central Public Health District—have taken a different approach, opting not to implement such mandates.
Officials in the Wood River Valley, traditionally a bluer area than the rest of southern Idaho, aren't strangers to being outliers in the region.
"A lot of times, we are the island," Blaine County Commissioner Jacob Greenberg said. "The other counties in our region understand that we have needs that might be different from theirs, and we support each other."
But when it comes to the COVID-19 pandemic, Greenberg and other elected officials argue, what counties do affects neighboring communities in a new way—especially in the interdependent Magic Valley and Wood River Valley regions, where visitors, commuters and shoppers regularly cross county lines. Citing a need for consistency, some officials who have already instituted mandates in their own communities say similar orders at the statewide or national level are needed for their local measures to be effective.
"It's really hard to make the right public health decisions for our community and have communities outside of ours make the wrong choices that then have impacts on our town," said Hailey City Councilman Sam Linnet. "That patchwork, that lack of consistency, is really, really frustrating."
Since the first confirmed cases of COVID-19 were reported in Idaho in March, Little has said he does not plan to implement a statewide mask order. Thirty-seven states—including Montana, Wyoming, Nevada, Oregon, Utah and Washington—have implemented some form of a mask requirement.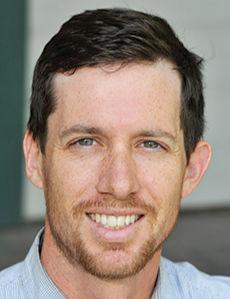 Little has regularly encouraged people to voluntarily wear face coverings in public, But, he said at press conferences earlier this month and again this week that he doesn't believe people outside the Boise area would comply with a mandate, rendering it largely ineffective.
"Having an order is one thing," Little said in a call held by the AARP on Tuesday. "Having people comply with it and properly wear a face covering [is another]."
State Rep. Muffy Davis, D-Ketchum, said she believes the governor is underestimating potential compliance in the state's more rural or conservative counties. As a representative of District 26, Davis also serves constituents in redder Lincoln, Gooding and Camas counties. She has received an even mix of pro-mandate and anti-mandate letters from voters in those counties, she said.
Davis, who has been a vocal proponent of a statewide mandate, said her stance on the matter has been primarily informed not by political support for or against masks, but by guidance from public health officials.
"As long as my constituents are still dying and we are in a global pandemic, I'm going to push on the side of science," she said. "I think it's our role as leaders to institute that requirement, and then we have to follow up and see if people follow it."
Little has said he believes people will be more likely to follow a mandate or other public safety guidance if it comes from local government officials, such as a city council, county commission or public health district board.
"I firmly believe that compliance will be better if your local school board or health board or county commissioner or mayor advocates for it," Little said in a press conference Dec. 11.
Blaine County Commissioner Angenie McCleary, who takes issue with Little's local control approach, disagrees. McCleary said she believes a mandate would be more effective if it came top-down from the governor.
"To do it in just sort of a pocket doesn't make any sense," McCleary said. "It's not like the health recommendations are different based on your politics."
Greenberg said he appreciates Little's efforts to encourage voluntary mask use, and acknowledged that the governor is in "a tough spot to make those decisions" on a statewide basis. Still, Greenberg said, while he would ideally like to see a mask policy implemented at a national level, he believes statewide measures are needed in the absence of a national policy.
"The only way to control the disease is to have a uniform policy across the state, if not the nation," Greenberg said. "I think consistency is the key here."