Wood River Valley residents are mourning the loss of three people who were killed in a fatal, head-on collision last week on state Highway 75 south of Ketchum. Piper Reed, 34, Peter Jarvis, 82, and Sally Jarvis, 82, all succumbed to their injuries from the crash. (The Idaho Mountain Express reported on the incident in the May 31 edition.) All three were active in the community and held deep ties to family and friends in the area.
Reed was photographer Hillary Maybery's best friend.
"I didn't realize my life was kind of boring until I met her," Maybery said.
An incredible athlete and always up for an adventure, Maybery said her best friend had an amazing smile, contagious laugh, and was a free spirit. Reed loved to mountain bike, ski, fly fish, bow hunt and duck hunt. Maybery said the love of Reed's life was Remi, her golden retriever, who was also killed in the accident.
Reed worked part-time at Enoteca restaurant in Ketchum since it opened in December 2012, and Scott Mason, owner of the restaurant, said she was "very well-liked by everyone."
"It's pretty devastating for everyone," Mason said.
Reed also worked at Sawtooth Brewery in Ketchum, and employees there are also mourning the loss.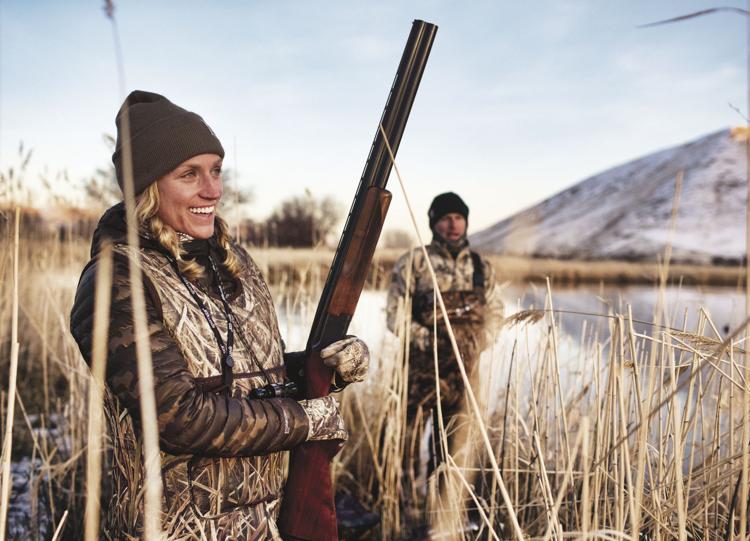 "With heavy hearts, we say goodbye to a great employee and more importantly a great friend," a post on the brewery's Facebook page said.
"Over the last few years, she greeted most of our lunch guests with a beautiful smile and always the right amount of sarcasm. Her love for the outdoors was infectious and she could more than hold her own against the big boys. She and her dog, Remi, will be dearly missed."
Besides her serving positions, Reed worked as a personal trainer at High Altitude Fitness for the last five years.
Owner of the gym, Holly Mora, said not only is she mourning the loss of Reed, but also of her dog Remi, who she always brought to work with her.
"Piper brought in a lot of positivity to the gym," Mora said. "She just lit up the room, and always had a smile on her face."
In addition, Reed had also just graduated from the local fire academy and was a member of the Ketchum Sun Valley Volunteer Firefighters Association. The association issued a statement via its Facebook page on May 29, following the accident: "We lost a great young firefighter in a traffic accident today. Piper Reed had just completed the academy. We are devasted. No words can express our pain. Our deepest condolences to the Reed and Jarvis families and friends."
A celebration of life for Reed is scheduled for June 8 at 2 p.m. at Apples Bar and Grill in Ketchum.
---
The Jarvis family
Peter and Sally Jarvis have lived full-time in the Wood River Valley for the last four years. Previously they had come to Sun Valley seasonally for skiing. Sally's family had a part-time home here since she was a child, and according to those who knew her, she looked forward to the day that she could live in the valley full-time.
Jo Murray, a member of the Wood River Women's Foundation, said it meant a lot to Sally to join the foundation when she and Peter moved to the valley. She became friends with many of the women in the foundation and had recently returned from a cooking-class trip to France with some of the members.
The Jarvises were also involved in the Sun Valley Bridge Club and played twice a week. They also participated in last year's Senior Connection's Senior Games, where they both placed second and third in the pickleball round robin.
"They were wonderful people, they loved each other, and everyone loved them," Murray said.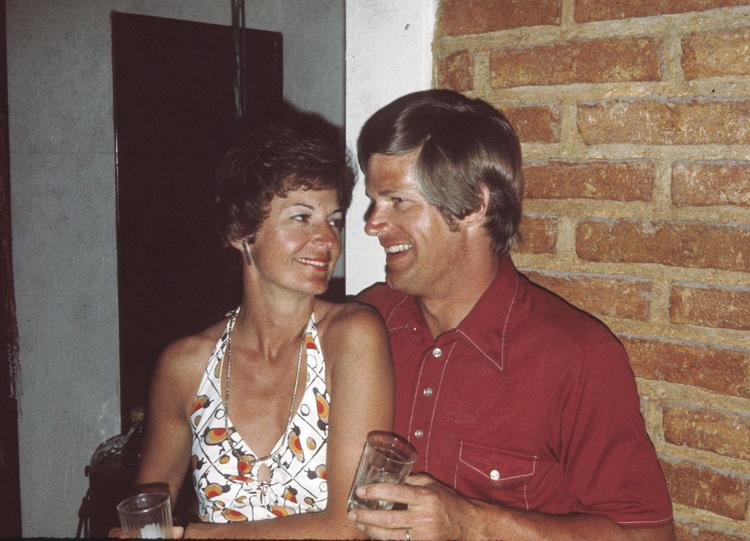 The Jarvises were high-school sweethearts and had been married for 60 years, according to Murray.
"They're just really, really great people, just kind as can be," lifelong friend Leroy Kingland said. He had met the Jarvises 55 years ago while skiing on Crystal Mountain and had remained friends with them ever since.
Another lifelong friend, Terry Maher, had known Sally since she was 8 years old, when she was his babysitter. Maher grew up near Sally on Mercer Island, east of Seattle, in Washington state. The Jarvises had four children and Maher said the couple was "very heavily family-oriented," getting together with their children and 12 grandchildren for the holidays every year.
Peter was a Judge in Washington for 23 years, and Maher said the accident was particularly troubling because of how cautious a driver Peter was.
"The thing that's really ironic about this … he drives so slowly, it's incredible to me that he crossed the center line."
According to the Blaine County Coroner's Office, an autopsy was done on Peter, who was the driver of a 2010 black Volvo that was involved in the accident. The coroner stated that a final report of the autopsy would not be ready for at least three to four weeks, at which time a determination of the cause of the accident may be found.
Blaine County Sheriff's Office deputies and first-responders were dispatched at 9:54 a.m. on May 29 to the crash scene, just south of the Elkhorn Road intersection with Highway 75. According to the Sheriff's Office, the Jarvises' Volvo was traveling southbound on the highway "when it left its lane, crossed over the center lane divider, and entered into the northbound lane of traffic." That vehicle struck a 2007 white Toyota pickup truck driven by Reed. Peter died at the scene, and Sally later died at St. Luke's Wood River Medical Center, as did Reed.