With COVID-19 cases in Idaho projected to reach about 30,000 per week in October, residents should prepare for "very grim" days in the fall and possibly the winter, one of the state's top health officials said this week.
Kathryn Turner, deputy state epidemiologist and chief of Idaho's Bureau of Communicable Disease Prevention and Control, issued the warning Tuesday in a state Department of Health and Welfare media briefing.
The highly transmissible delta variant of the SARS-CoV-2 virus—the scientific name of the virus that causes COVID-19 disease—has fueled a flood in COVID-19 cases that is now approaching levels of a major surge last winter that stressed hospital capacity and staff levels, Turner said. The delta variant of the virus is at least 60% more transmissible than the alpha variant, the first known variant that was circulating last year, she said.
The number of Idahoans in intensive-care units with COVID-19 is now similar to that of last winter, Turner said. The spike in severe cases—which often involve significant respiratory problems—has caused a corollary increase in the need for ventilators, she noted.
The projection of 30,000 COVID-19 cases per week by mid-October would bring Idaho's numbers significantly higher than they have ever been, Turner said.
"To put that in context, at our peak daily case count, if we'd taken that peak and multiplied it by seven, we would have had about 20,000 cases in a week," she said. "So, this is beyond what we saw last winter, when our cases peaked in December."
The increasing numbers would certainly bring more hospitalizations in Idaho—possibly 2,500 in a week, Turner said.
On Monday, there were 377 Idahoans hospitalized with COVID-19, compared to 75 on July 3.
"It looks like it could be a very grim winter for us—at least a grim fall," Turner said.
Elke Shaw-Tulloch, administrator of the Idaho Division of Public Health, said state health officials are "extremely alarmed" by the trends in COVID-19 cases in Idaho. Cases are increasing in every region of the state, she said.
The state's seven-day moving average of new cases per 100,000 people was 3.4 on July 5, she noted, but has steadily climbed since then, passing 30 this week. It was 34.3 on Wednesday.
The state recorded 1,217 new COVID-19 cases on Wednesday, a number not reached since early January. In June, the number dipped below 100 several times.
The rate of COVID-19 tests registering as positive has also escalated, Shaw-Tulloch said. It was 2.8 on June 13, she noted, but had climbed to 12.3 by Tuesday.
The surge is putting renewed pressure on health-care systems, Shaw-Tulloch said.
"My message right now to you today is that our hospitals are completely stressed, and in many cases overwhelmed and asking for assistance from state and federal resources," she said.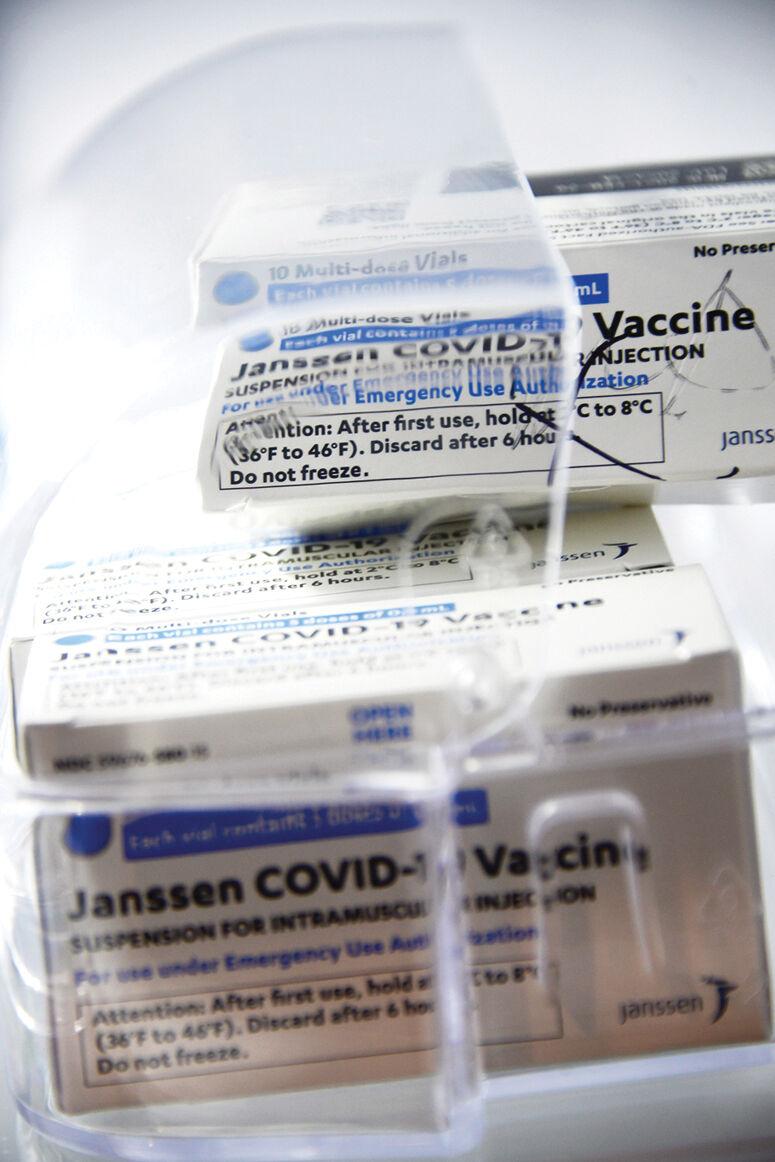 The state planned to convene its Crisis Standards of Care Committee this week, which plans for changes in the delivery of health care because of a "pervasive or catastrophic disaster," Shaw-Tulloch said.
In addition, the trends are concerning because Idaho students are returning to school, flu season is starting and large public events—such as concerts and fairs—have resumed, she said.
Shaw-Tulloch said Idaho's COVID-19 vaccination rates have increased over the last month, but the state's rate is still relatively low. About 53% of Idahoans age 12 and older have been vaccinated, compared to about 70% for the entire country, she said.
"We need more Idahoans to take action now and get vaccinated," she said.
In Blaine County, 81% of residents 12 and older are fully vaccinated, the state reported Thursday. The South Central Public Health District is monitoring 70 COVID-19 cases in the county.